Skip to content
Skip to navigation menu


Whether it's a new school, an unfamiliar teacher, or new classmates—the back-to-school transition period can cause kids' anxiety and uncertainty. Parents are also getting back into the routine of chauffeuring kids to school and practice, checking up on homework, and communicating with teachers. Here's a few tips on alleviating back-to-school stress.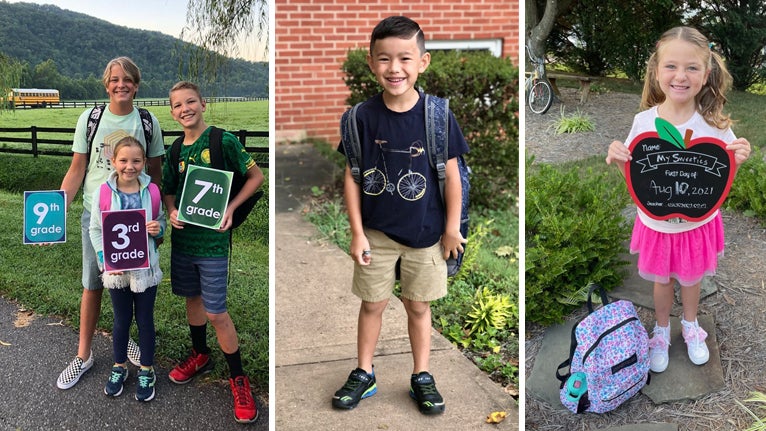 1. Don't forget to take a picture on the First Day Back to School!
Years from now, you'll look back at these magic moments of shirts partly untucked, missing teeth and brand new bookbags and wonder where the time went? Capture those smiles with a yearly first-day-of-school picture. Pick a favorite tree in the front yard, have the kids design a sign announcing their new grade, or think outside the backpack and do something silly and memorable that your family will always appreciate and remember!

2. Establish a morning routine.
Take a realistic look at what your child(ren) need to do to prepare for the day ahead—including the time needed to dress, brush their teeth and make their beds; enjoy a nutritious breakfast together; and gather what they'll need for the day (lunch, bookbag, after-school clothes). It may be helpful to create a to-do list for each of your children. Then set a wake-up time, and keep it!
3. A place for everything, and everything in its place.
If you don't want last-minute scrambling for the missing shoe, or scavenger hunts for the soccer bag as you're trying to head out the door—establish a "landing zone" for shoes, jackets and bookbags. You can use any space you have (the closer to your exit door, the better), and insist that your children place their items there as soon as they walk in the door at the end of the day.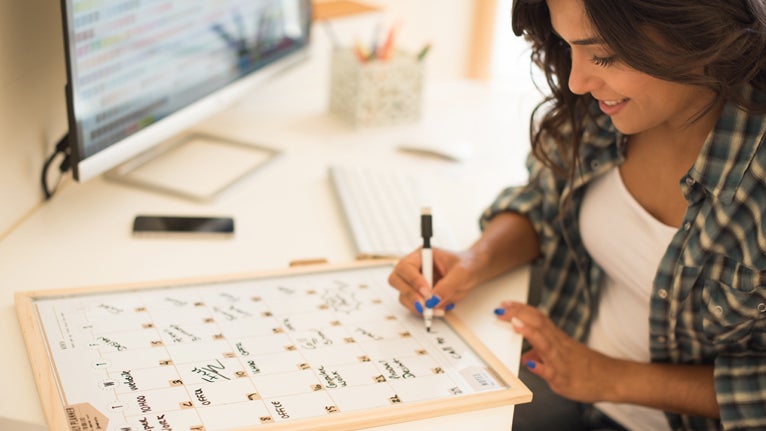 4. Keep a family calendar visible.
Yep, it happens to all of us—"Mom, practice starts in 15 minutes!" "What time is the recital?" "Who's going to help me bake 5 dozen cookies for tomorrow's fundraiser?" Juggling everyone's schedules can be exhausting—and if not kept up to date, it's easy to miss appointments. A shared family calendar—whether it's a color-coded dry—erase calendar on the fridge, or a shared digital calendar that sends reminders to all family members—can be a life-saver! Bonus tip: every Friday, look ahead to the following week to review what's coming up, and divide duties amongst family members.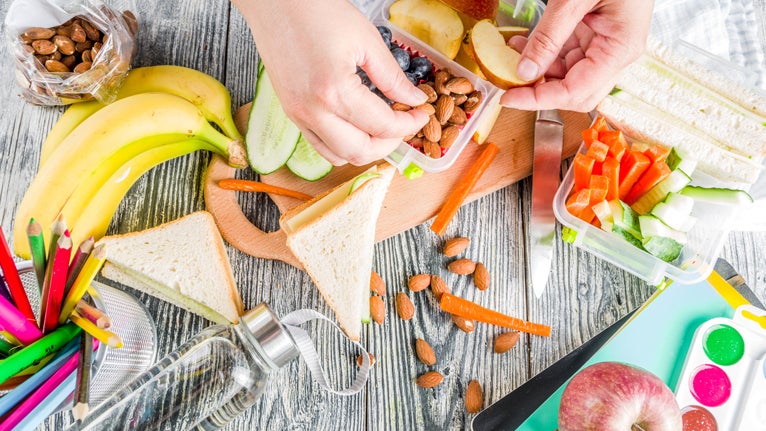 5. Plan and prep ahead for lunches.
If you've found yourself rushing in the morning to toss a few unhealthy packaged snacks in your child's lunchbox, then take the time to prep for lunches the night before, or whenever the home-chef is working in the kitchen. Boiling water? Make a sandwich! Serving breakfast? Cut up fruit and place it in containers to last throughout the week. Bonus—fixing lunch while you're already fixing dinner means there's only one cleanup! Place non-refrigerated items in your child's lunchbox and set them out at their spot at the kitchen table; in the morning, add sandwiches, milk and fruit or veggies..
6. Have a few brain-break activities ready for when the kids need a cool-down moment.
These are much-needed mental breaks that kids crave when their brain is over-worked.
• Pursue a new hobby.
• Play freeze-dance. When the music stops, everyone freezes!
• The classic game of Simon Says reinforces listening skills.
• Stretch out and listen to relaxing music, while breathing deeply.
• Plan a family talent show!
Share your back-to-school tips and traditions with #hearthsong.