Skip to content
Skip to navigation menu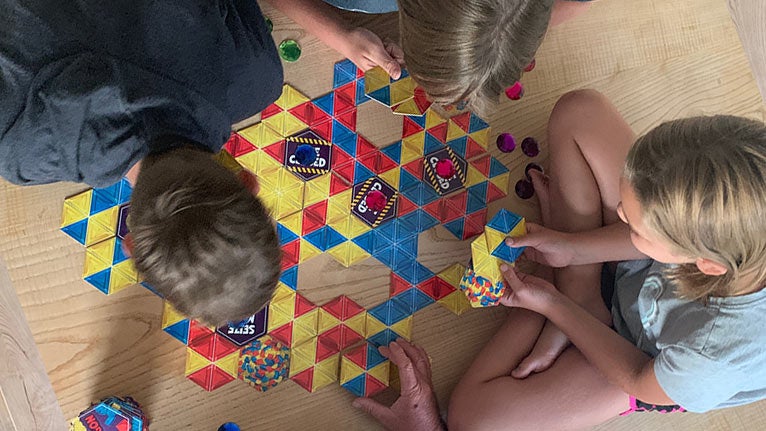 It's hard to create meaningful family moments today. With work demands, after-school activities, and the temptation of screens, quality time frequently gets put on the backburner. And while life can get super busy, it's actually easier than you think to reconnect with the people you love and have some fun while doing it.
When kids grow up and look back on their lives, what they remember most are the memories of time spent together. And, as parents, these are the moments we cherish most, too. We're never too busy to slow down a bit and focus on family.
Here are some ideas to help you soak up some special moments with your kids:
Screen-Free Game Night
We're all on screens. It's just the reality of modern life. But it's easy to schedule a "screen-free night" where phones and devices get put away for a couple of hours to enjoy some super fun family games.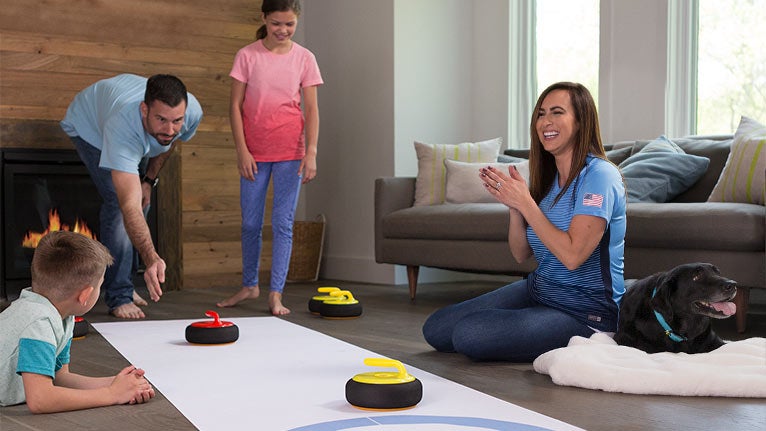 1 - Curling Zone
The whole family can take turns playing this innovative indoor game of Curling Zone. Stones magically "hover" over mat just like they're on ice. A unique game of strategy and coordination, kids develop valuable cognitive and physical skills while playing. Grab friends or family and create two teams of up to three players..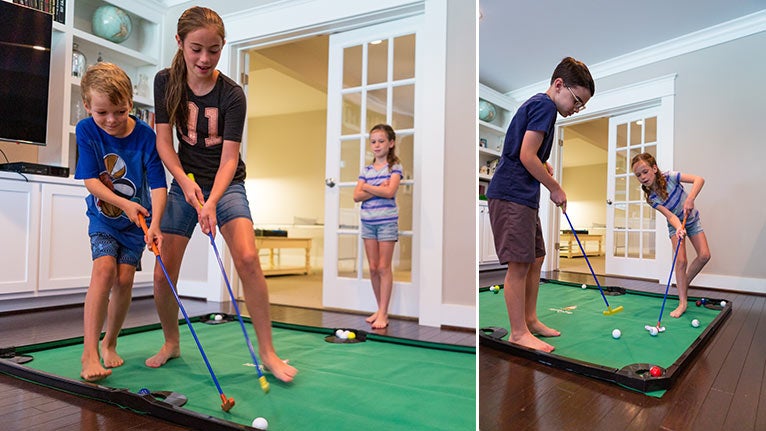 2 - Golf Pool
This is one Dad will love! An exciting game that combines golf and pool, it's perfect for beginners and experts alike. Golf Pool is easy to set up in a basement, den, or on any level surface, players take turns putting the balls into the pockets. A great way for kids to develop hand-eye coordination, too.
3 - Inflatable Jousting
Want the chance to whack your kids with a super soft inflatable jousting bopper? We've got it with Inflatable Jousting! While standing on a plastic balancing board, players take turns having a duel with a partner. It's a silly challenge that will bring a lot of laughs while helping kids develop core strength and balance.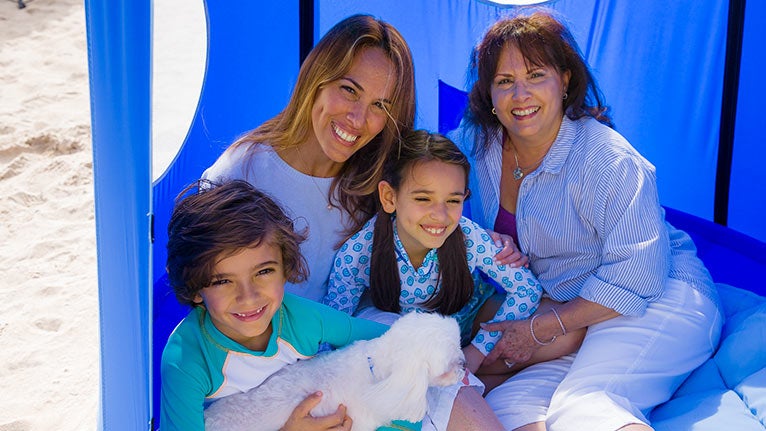 Permission to Snuggle + Play
4 - Nylon Family HugglePod HangOut
As kids get older, they seem to want less and less physical contact. But we've got the perfect solution to help facilitate that all-important snuggle time. Our Nylon Family HugglePod HangOut has enough room to fit the whole family. Kids will love the feeling of hiding out in a hanging tent, and it helps make the rest of the world disappear for awhile. Bring books, cards, pillows – whatever you need to make the perfect family hideaway.
5 – Pretend Play
Kids naturally play make-believe, whereas adults at some point stop allowing themselves to to into an imaginary world. Give yourself permission to feel like you're a kid again, and remember what you loved to dream about. Not only are you encouraging your kids to develop their own creative-thinking skills, you just might find your own mind refreshed and renewed with some pretend play. Check out our inspiration for fantasy and fun.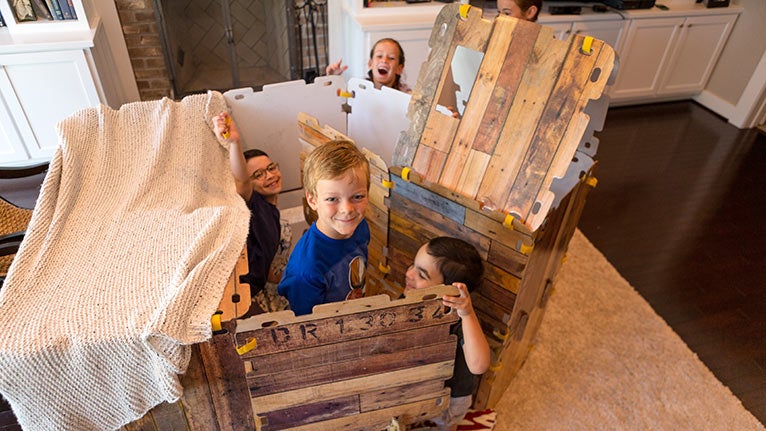 6 - Fantasy Forts
Our Fantasy Fort collection provides endless ways for kids and parents to construct hideouts the whole family can enjoy. Build a teepee, cabin, arcade, igloo castle, or chalkboard fort than you can draw on. With pieces that can be arranged and rearranged, there's no limit to what you can build. Once kids build the fort of their dreams, you can play make-believe inside for hours. Fun for your kids as well as your inner-child!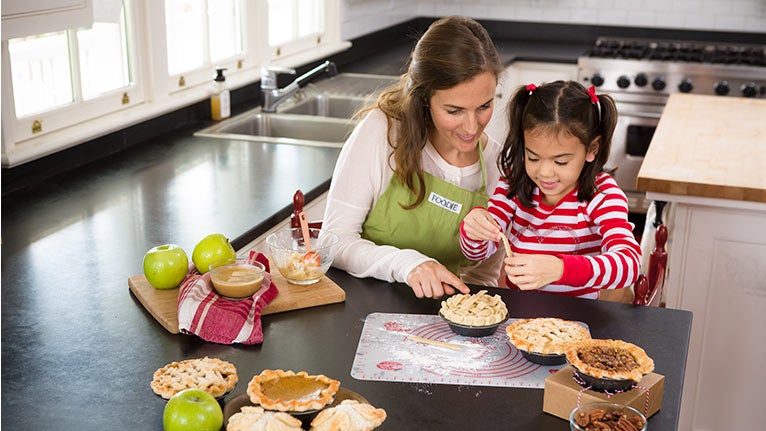 Get Crafty
Kids love to be involved in craft projects – whether it's baking, drawing, or constructing. And parents can get in on the fun. Here are a couple of ideas everyone can enjoy:
7 – Making & Giving
With our Crafty Creations collection kids can show their crafty and giving side. Bake, draw, assemble and customize different items to either keep or give away. Get the whole family in on the fun of designing and decorating.
8 – Express with Art
Turn your home into a gallery. Did you know, art is the earliest form of language? Through art, kids learn to express themselves with confidence. The process of creating will also lead to self-discovery. So, stretch your creative muscles and discover a whole new world.
9 – Connectagons®
Our Connectagon collection gives kids and families hours of open-ended creativity and fun. Get the whole family in on making decorative, geometric art. Better than a regular puzzle, designs are constructed in 3-D for a spectacular sight. And there's no wrong way to build it! Kids will build spatial skills, and parents get to watch their kids discover something new and exciting.
We'd love to hear your thoughts–on this topic and more! How are we doing?