Skip to content
Skip to navigation menu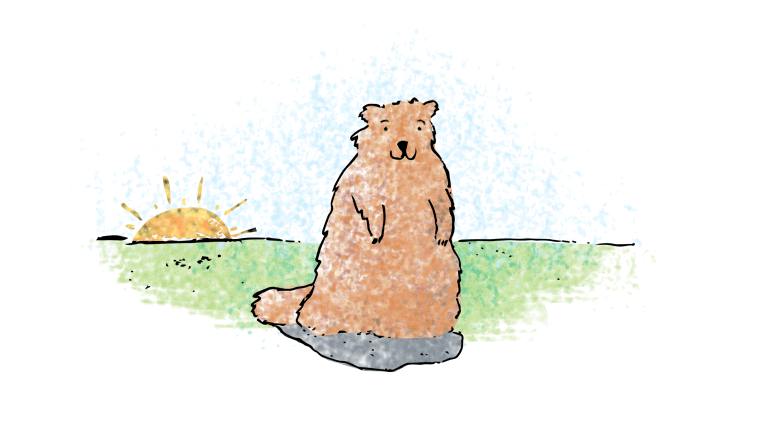 Punxsutawney Phil saw his shadow, and he sure delivered on his promise of six more weeks of winter. But just around the corner (March 20th, to be exact), the Spring Equinox marks the official first day of spring. With that day comes a fresh start, a season of new beginnings...and a chance to witness the miracle of transformation right before our eyes..in a garden!
Gardening is a perfect way for kids to experience this miracle up close and personal. To children, watching a tiny seed struggle through the dirt, and emerge and grow into a tasty vegetable or beautiful flower, is nothing short of magical.
A while ago, we interviewed a couple of our young friends to find out just what they know about growing things—like, what is a seed anyway? We think you'll get a kick out of their thoughts!
Gardening engages all the senses, encourages healthy eating, instills a sense of responsibility, requires patience and the ability to nurture, and creates little environmental stewards. The skills that kids pick up through gardening translate later into building expertise in careers across the spectrum: scientists research, artists translate, teachers explain, actors mimic, doctors observe, athletes pursue.
How can you get your kids excited about gardening? Here are some tips to help your children discover what's really going on outside, in the garden, under the dirt, among the trees and flowers, and in the atmosphere:
1. It's never too early to start!
Just playing outside at a young age, and discovering the beauty and function of different types of plants, flowers and vegetables, sparks a natural curiosity for the science of life.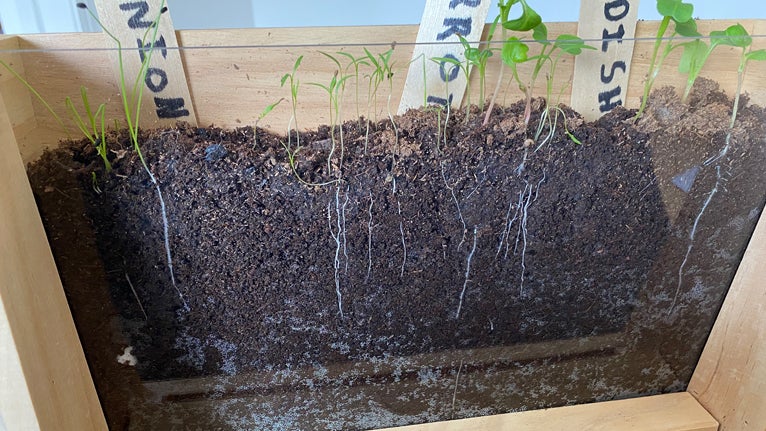 2. Give them their own space.
Gardening is a great way to teach your child responsibility—so create a small space that's just for her. Let her pick out the seeds, and talk to her about how to maintain her garden. Get a head start with our Grow With Me™ Root Viewer, and awaken kids' natural curiosity about plants and how they grow.
3. The right tools are important!
Just like shoes, garden tools need to fit well if they are to be comfortable, safe, and enjoyable enough for kids to use. Our Telescoping Garden Tool Set includes four sturdy tools that feature soft-grip handles and metal shafts that adjust.
4. Journal their progress.
The transformation from tiny seed to tasty vegetable or beautiful flower is a long process, and young children may not have the patience to understand this. Keeping a record of growth by taking pictures or journaling notes helps kids look back at the entire process and see the miracle of life and growth with excitement!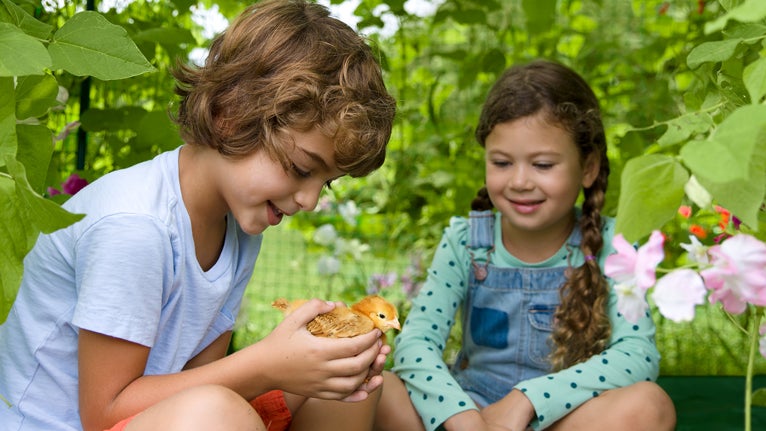 Everything meaningful starts by looking at our world with curiosity, and a garden is a great place to start! So, how does your garden grow? Share with us at #hearthsongfamily.