Skip to content
Skip to navigation menu


Sometimes, life throws punches our way. Unlike the superheroes our kids are fascinated with, we can't always immediately solve every problem, soothe every hurt, or brush away every disappointment. But there is one small shift every one of us can make in our mindset that will have a ripple effect on how we all approach life-and that is choosing to have an "ATTITUDE of GRATITUDE"! Focusing on the good. Being thankful for our blessings, big and small. Voicing our appreciation for the people in our lives. When we make a habit of gratitude, we have a more positive outlook on life. Sure, it's not always easy-sometimes it can seem like there are more lemons than lemonade. But gratefulness isn't dependent on our circumstances. It's actually a discipline, an intentional choice we make every day to purposely live a positive life and express appreciation for our blessings, big and small.
Parents, grandparents, caretakers, and teachers-modeling and living a grateful life is one of the greatest gifts you can give to the children you are influencing. Studies have shown that grateful children tend to be happier and more optimistic; they show more satisfaction with their schools, families, communities, friends, and themselves; they're better equipped to make wise decisions, and more willing to reach out and help others. Gratitude develops humility and respect, which is essential to establishing connections and relationships with others. Having a grateful outlook on life also teaches children to be at peace with their circumstances when times are tough by focusing on the positive things. Choosing to live with a grateful mindset prepares our kids for the inevitable rough days that will come and go throughout their lives. Reflecting on positive memories gives them hope for the future, and enables them to manage stress more effectively during difficult times.
So how can you exhibit gratitude to your children? Start by reflecting on the seemingly small things you're fortunate to have-did you enjoy dinner with loved ones? Did a friend offer a sincere warm compliment? Were the colors in the sunset exceptionally beautiful? Slow down and take a few moments every day to reflect on what you have to be thankful for. Choosing to focus on these little smile-worthy moments boosts your mood and makes you more appreciative of the world around you. And never pass up an opportunity to thank your children for their own contribution to the family-folding clothes, walking the dog, or just bringing joy to the dinner table with their cheerful conversation. Kids' faces light up when we tell them we are thankful for who they are, and for how they help others.
There are simple things you and your kids can do everyday to show gratefulness: say "thank you" on a regular basis to friends, family members, and community servants; help your kids find the silver lining in a difficult circumstance; or just enjoy spending time with your family with home-cooked meals and regular Family Game Nights. Here are some easy ideas for living out a grateful life: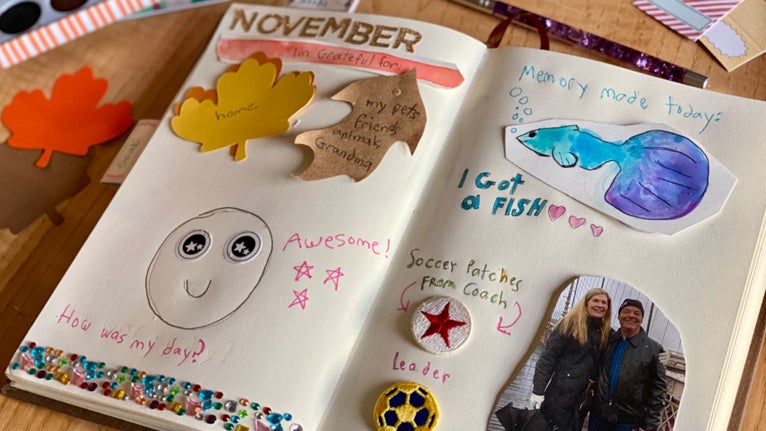 1. Keep a gratitude journal or scrapbook of all the people, places, and things your family is thankful for.
Use old photos and cut up magazines to craft creatively, and encourage kids to write about something positive that happens each day in their journal (younger siblings can ask for help from big sister or brother). Reflecting on these positive memories reminds us of all we have to be thankful for. If you're the competitive type, you can even turn this into a game to see who can come up with the most things they have to be thankful for. You're all winners here!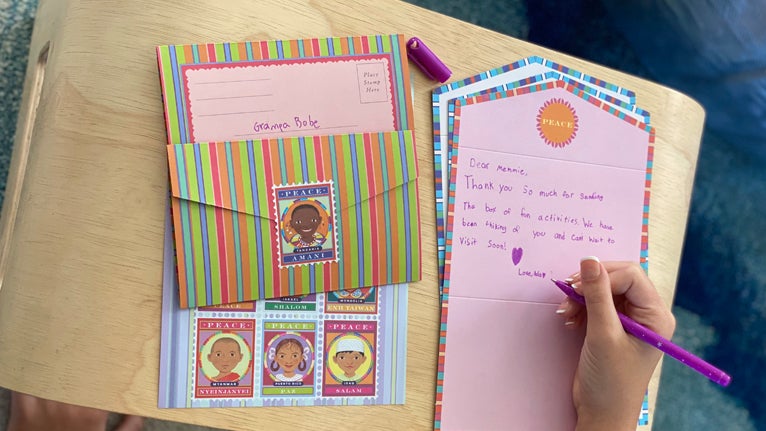 2. Nothing beats an old-fashioned letter!
Write a thank-you note to the heroes in your community-the police officer who watches out for your community's safety, a caretaker at a hospital or nursing home who tenderly cares for an elderly relative, or the librarian who seems to always know what books you want to check out. And always encourage kids to write thank-you notes when gifts are received. Teach your children to thank those people not just for the material gift, but also for the thought behind it and the joy that person brings to their life.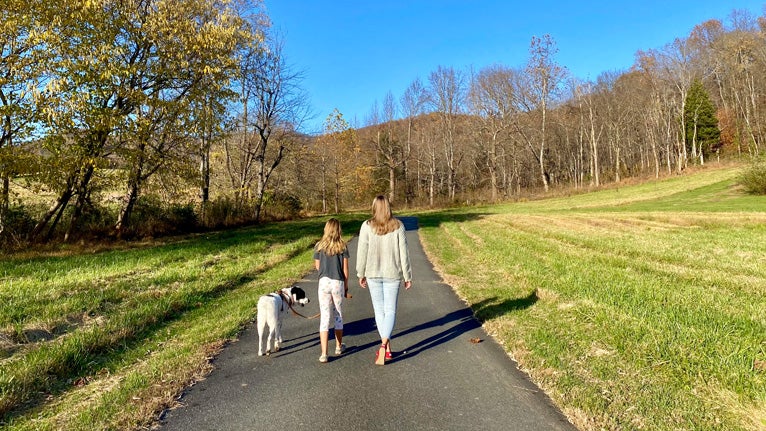 3. Take a leisurely walk or bike ride with the whole family,
and observe the sights, sounds, and smells that you encounter-the fiery orange leaves on a Sugar Maple tree, the laughter of a neighborhood basketball game, the smell of fresh-cut grass or maybe even snow in the air. Talk about why you enjoy those things!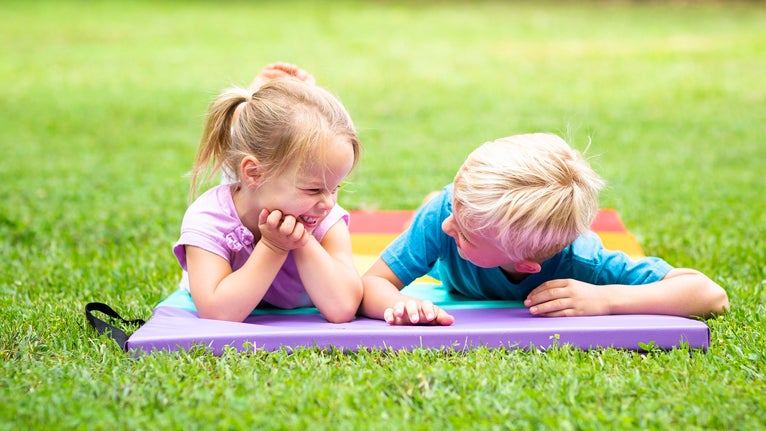 4. Small acts of kindness are a great way to show appreciation.
This can be as simple as loaning a favorite toy to a friend or sibling, or raking the leaves for an elderly neighbor.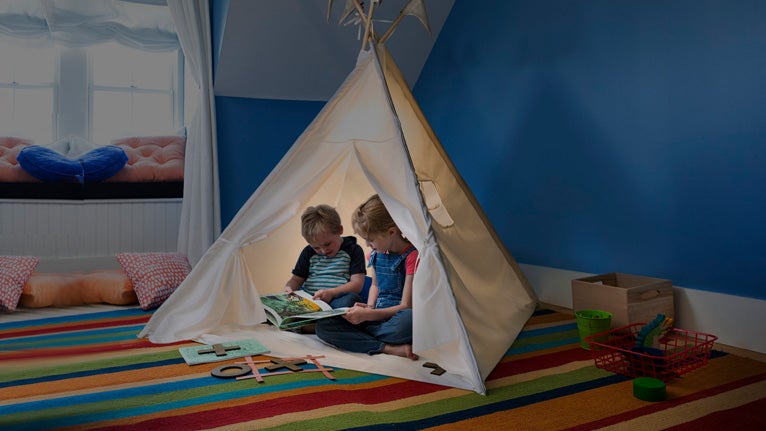 5. During your kids' normal bedtime routine, ask them to share the three best things that happened to them that day.
This is a great exercise for adults as well-slumber is much sweeter when we drift off with happy thoughts.
Ready to step into the sunlight and live a grateful life? It's up to us to set the example! Let's resist grumbling about the little inconveniences and frustrations of life-instead, let's CHOOSE to stay on the "sunny side" of life by pausing and being thankful for what is right in front of us. Chances are...those little feet following along behind us will do the same thing!
We'd love to hear your thoughts—on this topic and more! How are we doing?