Skip to content
Skip to navigation menu


Kids are often lucky, living lives filled with learning and play opportunities, but one aspect of childhood that deserves special attention is downtime: un-structured, open-ended time for kids to do a whole lotta nuthin'.
Lots of kids love to spend quiet time alongside their adult counterparts. And like some adults, there are plenty of kids who appreciate more space and privacy. Educators agree that kids benefit from time and space to think, daydream, nap, read, draw pictures—whatever they like. Allowing kids to come up with their own fun in an unstructured way is such a gift! It promotes independence and fosters self-reliance—both essential adult qualities. And offering kids time to themselves shows them that we love them and that we trust their decisions.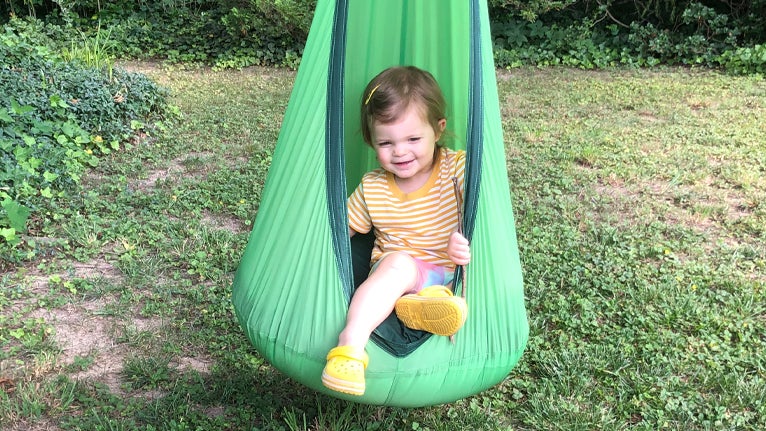 The idea of downtime has us thinking about play spaces that offer kids a little independence, like homemade or store-bought forts, swings and hammocks hanging beneath shady limbs, or even an inviting tree limb itself as the destination—as long as it's safe to climb.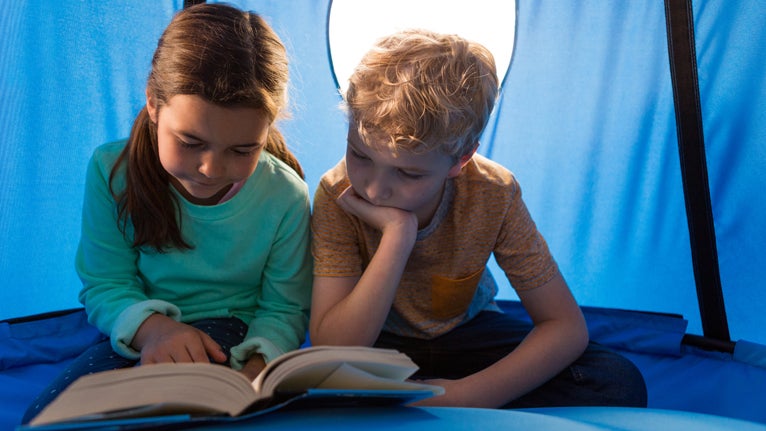 Books and movies are filled with awesome retreats for kids. In the most recent remake of "Anne of Green Gables," Anne with an E, Anne crafts magical stories and solves some of her most pressing problems in a classic forest clubhouse tacked together with weathered planks and pretty woodland ornaments.
Carving out space for a little downtime is easier than you might think.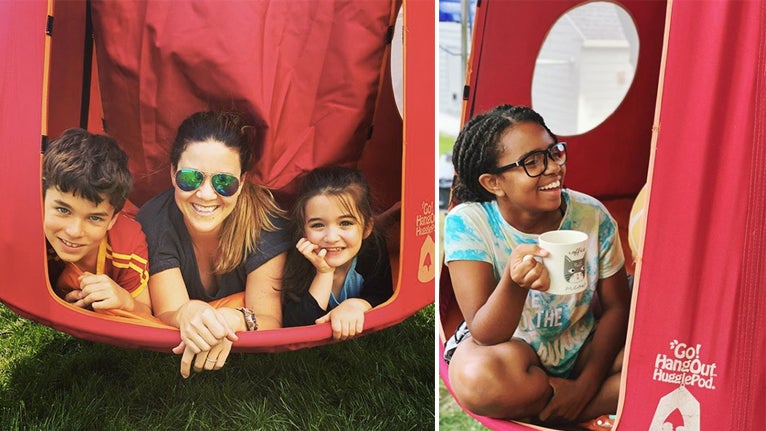 Hanging Chairs like these fit one kid, or several kids, the family puppy, and toys, too.
Play spaces like these offer ideas for indoor and outdoor retreats that can jumpstart pretend play scenarios. (King of the castle, anyone? Pioneer play? Star gazing?)
And in the end there's often no better retreat than a porch swing, a stack of comic books, and a blissfully empty afternoon. How and where do your kids kick back? Find us on instagram #hearthsong #hugglepod and share!