Skip to content
Skip to navigation menu


Remember sitting in the back row in 5th grade, secretly making origami paper fortune-tellers during math class? Here's a fun way to introduce that nostalgic activity from yesteryear, while spreading KINDNESS!
"Kindness is contagious." How do we spread kindness in a culture that is full of anger and division? It starts with us! A wise parent once said, "our task as parents is to begin very early to instruct our children in the true values of life: love for ALL mankind, kindness, integrity, trustworthiness, truthfulness, and devotion."
Choosing sweet speech and kind words in the home are the first tiny steps towards instilling (and spreading) kindness. Fill your kids everyday with affirming statements like: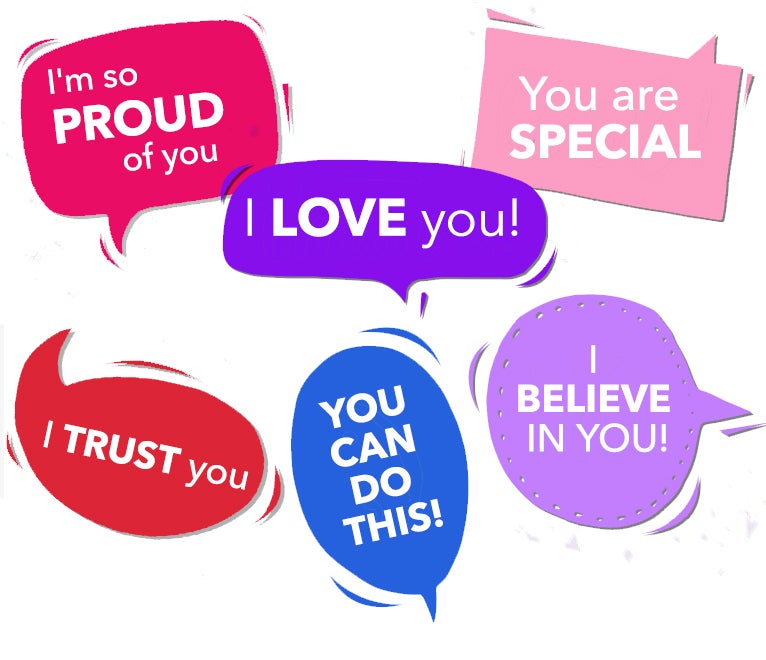 To help your kids think about the value of their own word choices, remind them to think before they speak with this simple acronym:
T: Is it TRUE?
H: Is it HELPFUL?
I: Is it INSPIRING?
N: Is it NECESSARY?
K: Is it KIND?
These days, unkind comments and unsavory speech have become all too common. We hear it on the news, observe it on the streets, and experience it on social media. We live in an age where we can share comments instantaneously - those words can be encouraging or hurtful, they can build up or tear down. Our children aren't immune to this - over 50% of American kids have access to some sort of social media platform, and have observed all types of unkind and hurtful speech. Kids don't always see the bigger picture, and may not understand the long-lasting negative effects of behaviors like meanness, exclusion, or bullying. But we also underestimate the power of kindness - sometimes, all a person needs to turn their day around is a softly spoken word, an encouraging high-five, or a statement that affirms that they are accepted for who they are!
Beyond sweet speech, here are some other simple Family Acts of Kindness that teach empathy and compassion:
1. Help a younger sibling struggling with homework, or read a book to her at bedtime.
2. Smile and say hello to everyone you see (you CAN still see a smile behind the masks!)
3. Host a Valentine's Card-making party for hospitalized kids, folks in the neighborhood, or health-care worker heroes.
4. Clean up after someone else, or surprise a sibling by making his bed.
5. Make a pretty bookmark and leave it in a library book; or leave a book in a Little Free Library.
6. Call your grandparents just to chat.
7. Hide inspirational quotes and messages around the house.
8. Drop off old blankets and pillows at an animal shelter.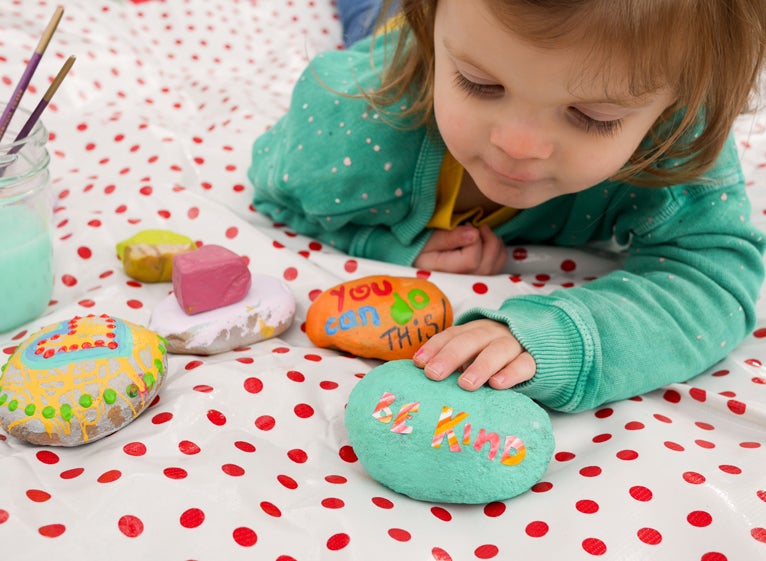 9. Decorate kindness stones, and leave them at your park.
10. Make no-sew blankets for residents at a nursing home.
Remember, "no act of kindness, however small, is ever wasted." So be about the business of spreading kindness! Before you know it, kids will be choosing kindness NOT because it gets them what they want, or because they receive praise...but because it just feels right! Share how your family spreads positivity #hearthsongfamily.