Skip to content
Skip to navigation menu

5 Benefits of Open Ended Play
Have you ever watched a toddler create an elaborate tunnel system with a mound of dirt and a tiny metal car? Or build a detailed castle for miniature knights and princesses with a set of wooden blocks? Or whip up a tasty creation with nature's finest ingredients? You're observing open-ended play at its best!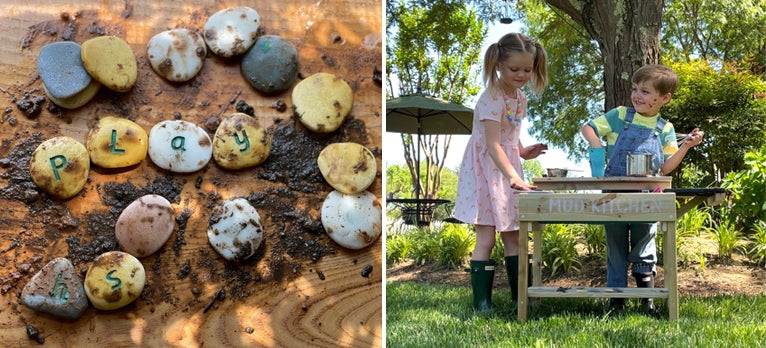 Alphabet Pebbles Set and Mud Station
Open-ended, creative play never goes out of style, and has been well-loved by many generations for centuries. In fact, some of our biggest thinkers and doers—great engineers, architects, pilots—acquired their sharp cognitive skills by playing with open-ended toys such as wooden blocks and construction sets. Plus—there's no special location needed, no batteries required, and no mind-draining technology...just a little bit of space and a lot of imagination!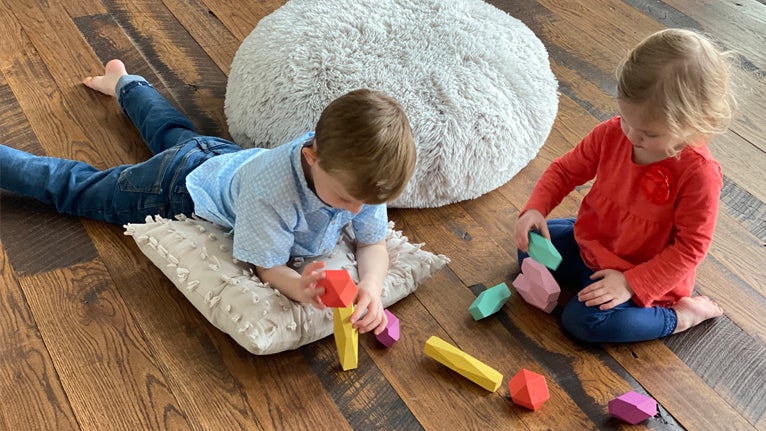 Children are naturally curious, and they are just itching to explore the world around them. Their little minds are designed to learn, explore, discover and create. They want to test ideas and find answers; and when faced with a challenge, they will try, try, and try AGAIN until they find a solution. Open-ended play is invaluable to our children's lives!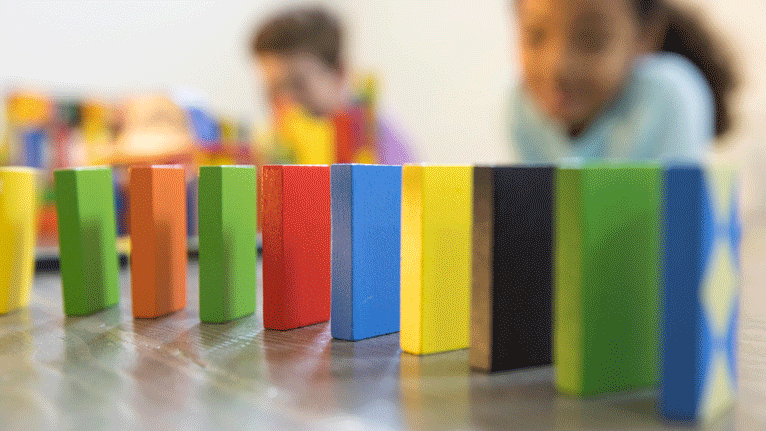 Simply put, open-ended play is any kind of activity that encourages kids to use their imagination and follow play in any direction their creativity takes them: no limitations, no rules or expectations, no right or wrong answer. This kind of play allows kids to follow their own interests and fascinations, and to express themselves freely and creatively.
Why should you allow plenty of uninterrupted time for open-ended, non-structured play?
1. Open-ended play enables learning in a holistic way—by enhancing cognitive skills, improving memory, promoting self-discovery, and celebrating creativity.
2. It gives children the freedom to take small, safe risks in a relaxed environment where there is no fear of making a huge mistake—developing confidence, inquisitiveness, patience and resilience——kills that feed into school and life.
3. It's like a science experiment in PLAY! They have space to explore ideas, test theories and engage new concepts…what does, or doesn't work; how else can I solve this problem?
4. When involving friends, classmates or family members, open-ended play helps children develop social and emotional intelligence. They learn to read social cues and how to respond appropriately, and they experience the benefits of teamwork and cooperative play.
5. Unstructured play time also inspires kids to use their imagination and encourages independent play.
What are some of the Best Toys to support open-ended play?
If you let your child take the lead when playing, turn a blind eye to "mistakes" and messes, and don't try to fix every problem for them…you may be amazed at the results! Share your inspiration with us at #hearthsong.