Skip to content
Skip to navigation menu

5 Awesome Tips to Get Your Kids Off the Devices and "Glued" to the Great Outdoors
Hey Kids, Sit Perfectly Still for 2000 Hours! Wait... what?
It's something that all parents struggle with: managing the amount of time our children spend on screens. Studies suggest that many children now spend anywhere from three to five hours a day on devices, which far exceeds every professional recommendation that we've come across in researching this post. Jaw-dropping translation: at 35 hours a week, that's close to the equivalent of an adult's full time job.
For context, think of what we adults often imagine we could accomplish if only we didn't have to work...
#dropthedevice
As parents and caregivers, how can we teach our kids to embrace everything great about technology, and also guide them towards a healthy balance that includes closing down the devices in exchange for powering on real life curiosity?
The good news is that a child's job is to learn through play-and play is awesome. With some adult guidance (that's us), your children can easily be inspired to get up, get outside, and get busy having real time fun!
Here are some ideas to get you started: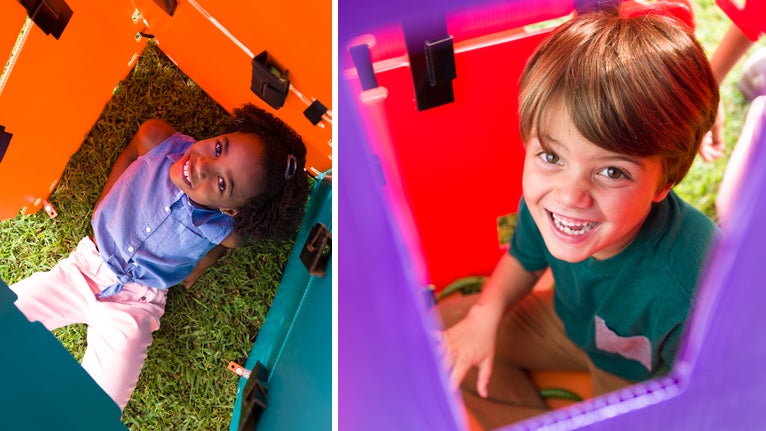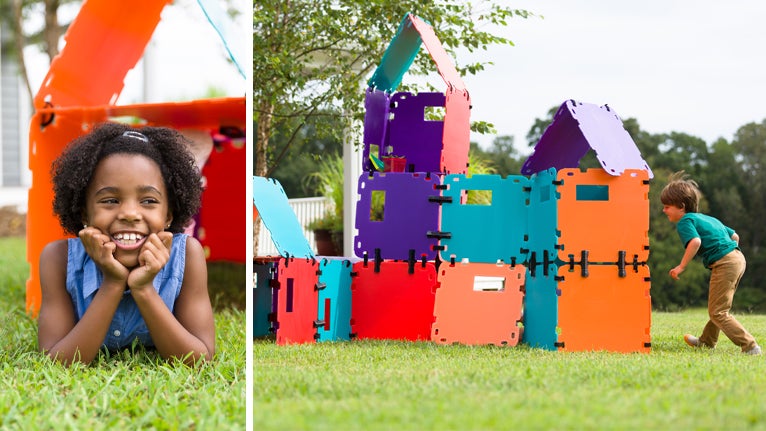 #1 Build a Fort
Building forts is classic childhood fun, whether your kid likes to work alone, or you have what feels like the entire neighborhood to entertain. Best of all, on a pretty day this activity translates well to the backyard. Constructing a fort is like being inside a magical forest–or castle, or igloo, or log cabin. You get the idea. Use up turned furniture and blankets, or get fantastic inspiration with a Fantasy Forts™ fort construction kit and build something different every time!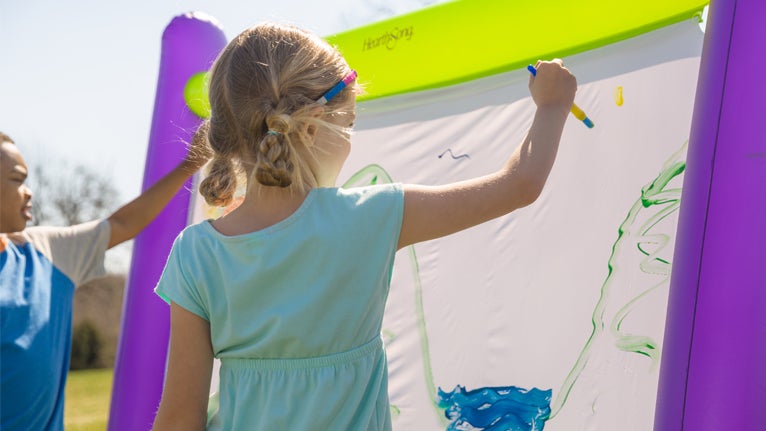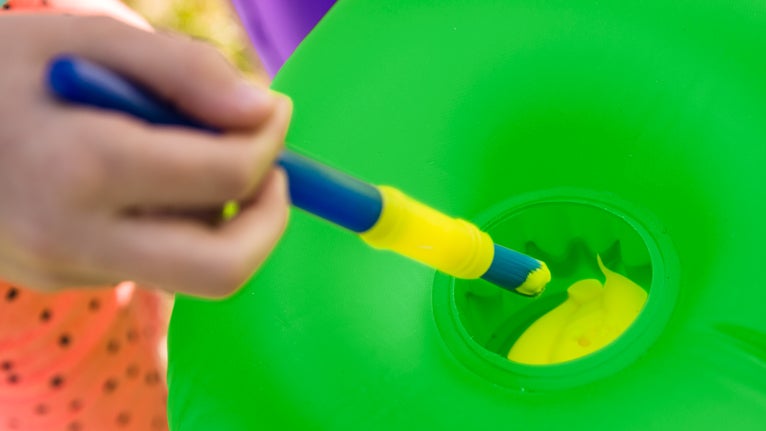 #2 Make Backyard Art
Cold winter weather is making way for milder, sunnier days. Get the kids outdoors by promising an afternoon of making art with paints and brushes, markers, clay, or a craft project. If what you have is mud, then by all means, make mud pies. If your young Picasso or Rembrandt show signs of long-term artistic interest, invest in our Giant Inflatable Easel. When one picture is complete, just hose off the easel and start again.
Pro tip: Working outdoors offers room for kids to really spread out and experiment, and spares parents the indoor mess.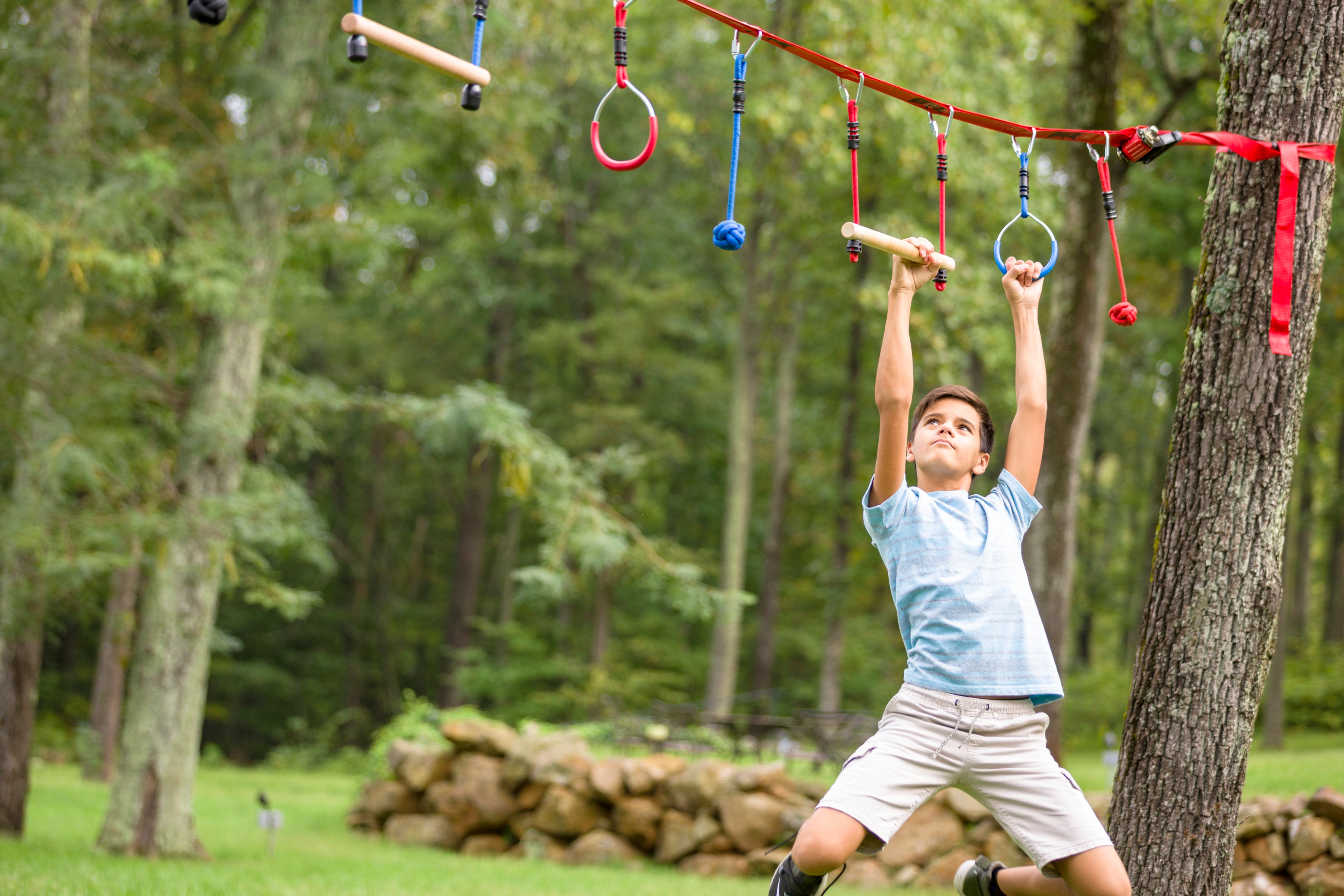 #3 Ninja on a Mission
Make-believe play is not only fun, it develops creative thinking and problem-solving skills. (Sneaky, right?) For example, kids might imagine they're super soldiers on an exciting mission with our Ninjaline Original 7-Piece Obstacle Course Kit or HearthSong® Zipline. Combine store-bought toys with DIY obstacles that the kids invent as they go. Tire run, anyone? Puddle jumping? Believe us, kids will invent amazing obstacles in an effort to pretend "save the day"...um, not unlike a few video games we've seen.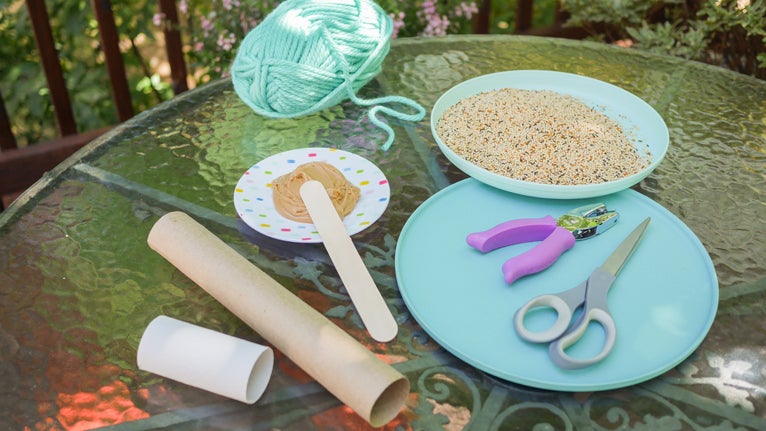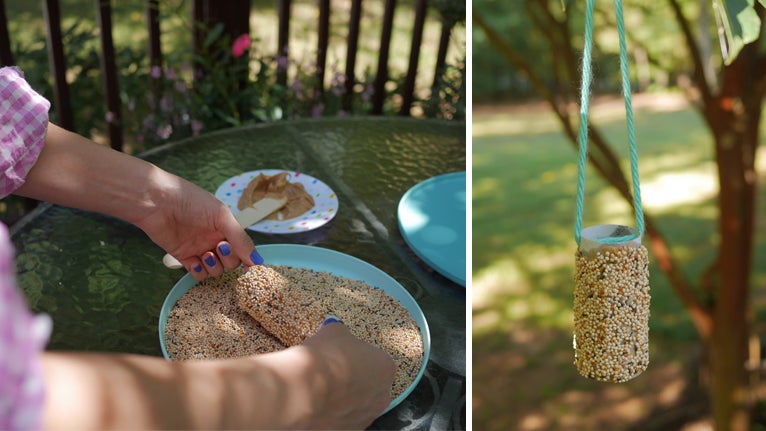 #4 Make a Bird Feeder out of Cardboard Rolls
Supplies: birdseed, peanut butter, toilet paper roll(s), kitchen string or wire, large needle or awl (and possibly adult supervision)
DIY! Shake out enough birdseed to cover a plate, and then use a spatula or blunt knife to spread peanut butter all over a toilet paper tube. Not yucky—read on! Once covered, roll the tube in birdseed until it's completely covered. Use the needle or awl to poke a small hole on both sides of one end of your tube and thread the tube with some sturdy string. Tie the ends of the string to make a long loop. Choose a spot with a great view from inside your house, and hang your tasty feeder from a tree. You'll have new bird friends in no time.
Pro tip: offer to let kids use some device time to look up birds that come calling.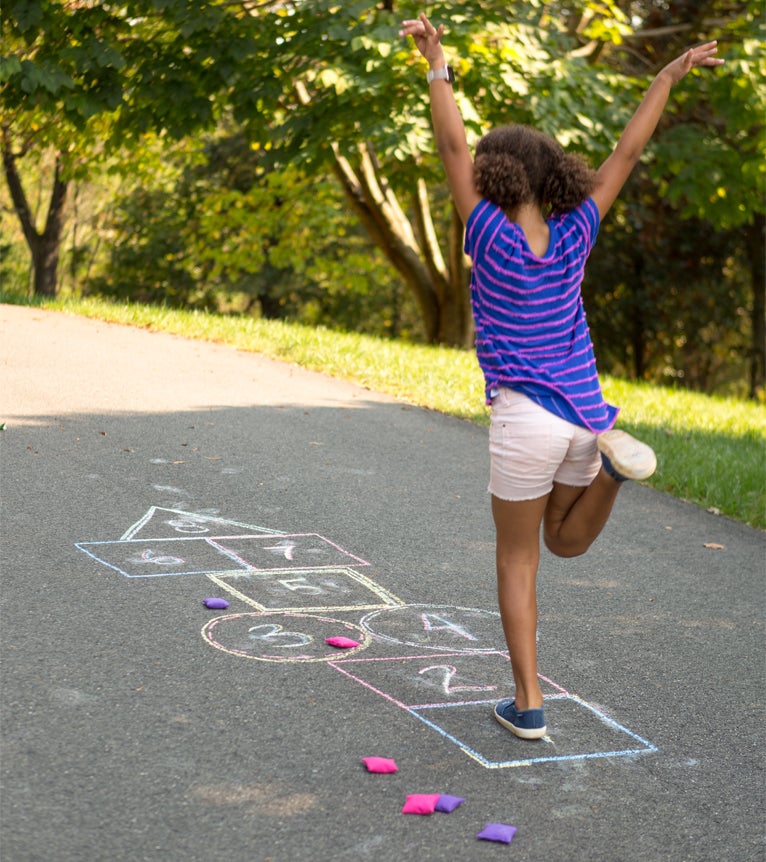 #5 Never Underestimate the Classics
You don't have to be an athlete to play 4-Square, and a group of kids just needs a ball to get a game of kickball together. A quiet street or patch of hardtop and one stick of chalk is all it takes—I think you know where this is going—for hopscotch! Click into any HearthSong link and you'll discover that we offer versions of classic playground games for a reason: kids continue to find fun in simple, wonderful ways if we just give them the freedom to work through "boredom" and find adventure. #yaytoplay
We'd love to hear your thoughts–on this topic and more! How are we doing?