Bouquet Delivery Play Bundle
See more by ToyLab
Sale price
$44.99
Regular price
Unit price
per
See More Details
Sale price
$44.99
Regular price
Unit price
per
HURRY! ONLY 50 ITEMS LEFT IN STOCK
See More Details
Key Features

Unlock new heights of playtime with the Bouquet Delivery Play Bundle. Start your baby's development from Day One with this bundle of three stimulating sensory toys to chew, grasp and blow.
Watch your little one explore and grow with each new adventure. Ideal size for holding with two hands for midline play.
The Spinning Flower is perfect for sore gums to reduce fussiness and discomfort via multiple sensory points and texture. The bright and cheerful colors and shaking sounds encourage interest and exploration and raise body awareness.
Use My First Car to lightly caress your baby's belly, arms and legs, introducing new textures and sensations while promoting cause-effect learning. Perfect choice for engaging and imaginative play with parents and siblings.
The Two-Way Flower Whistle helps promote the ability to blow and chew, stimulating early language development. It was recommended by the American Specialty Toy Retailing Association (ASTRA) for top sensory development.
Great for ages 3 months and up
Description

Unlock new heights of playtime with the Bouquet Delivery play bundle! Start your baby's development from Day One with this bundle of three stimulating sensory toys to chew, grasp, blow and repeat. Watch your little one explore and grow with each new adventure! Ideal size for holding with two hands for midline play. Spin the green leaves to promote fine motor skills.

The Spinning Flower is perfect for sore gums to reduce fussiness and discomfort via multiple sensory points and texture. The bright and cheerful colors and shaking sounds encourage interest and exploration and raise body awareness.

Use My First Car to lightly caress your baby's belly, arms and legs, introducing new textures and sensations while promoting cause-effect learning. Perfect choice for engaging and imaginative play with parents and siblings.

The Two-way Flower Whistle helps promote the ability to blow and chew, stimulating early language development. It was recommended by the American Specialty Toy Retailing Association (ASTRA) for top sensory development.
Specifications

Materials:
100% Safe – FREE of BPA/PVC/Phthalates/Lead

Care:
The Japanese artisan spirit behind the one-piece design makes it very easy to clean.

Quality:
Premium quality for softness and ideal for engaged play with parents and siblings
Shipping & Returns

Shipping
We ship most in-stock merchandise within 24 hours of receiving your order. Standard ground delivery usually arrives in 5-7 business days.

Easy 30-Day Returns
If, for any reason, you are not 100% satisfied with one of our products, you may return it for a refund within 30 days of the purchase date. Please note, some items have additional return restrictions. For complete information on our returns policy and procedure, visit our Easy 30-Day Return Policy Page for full details.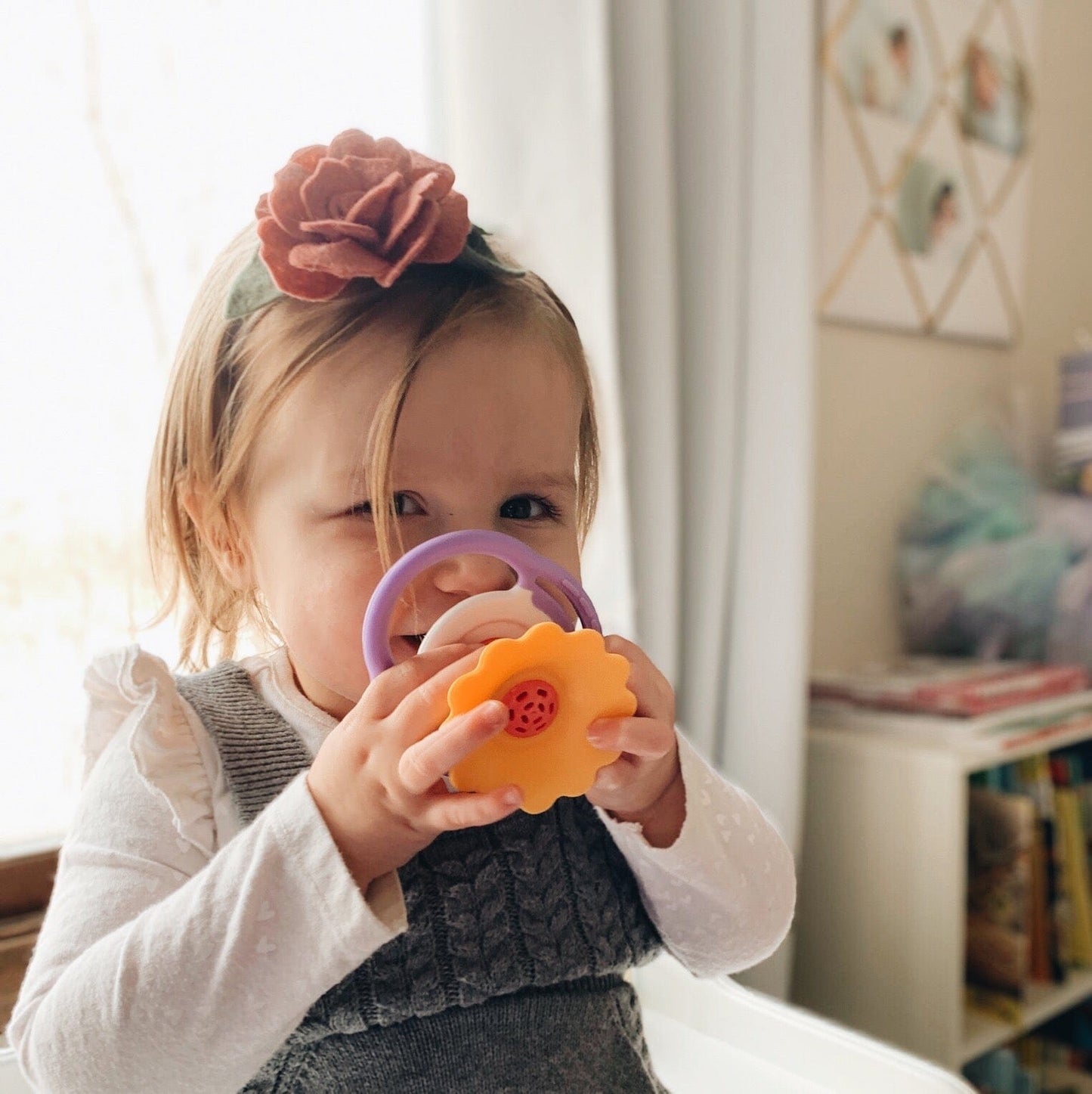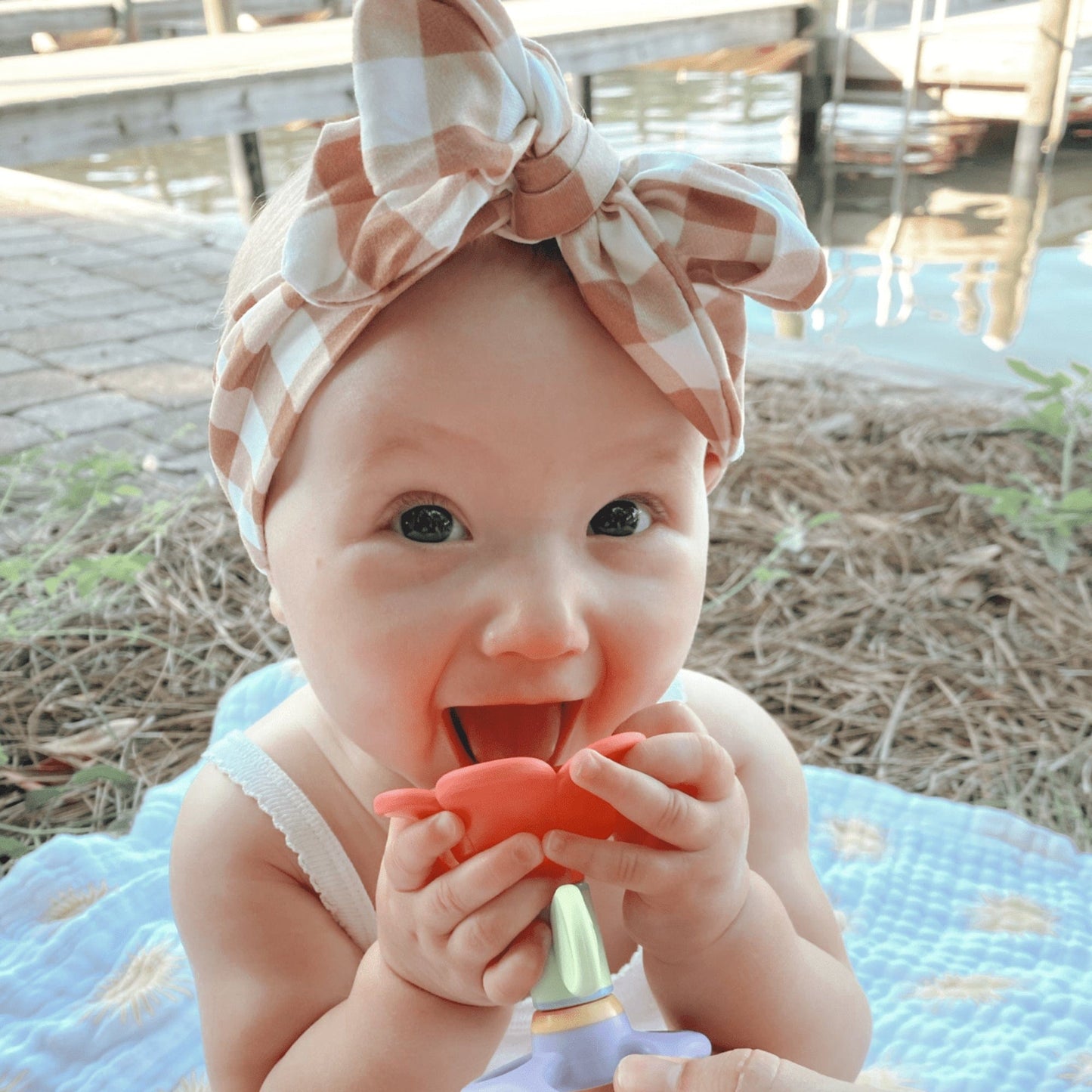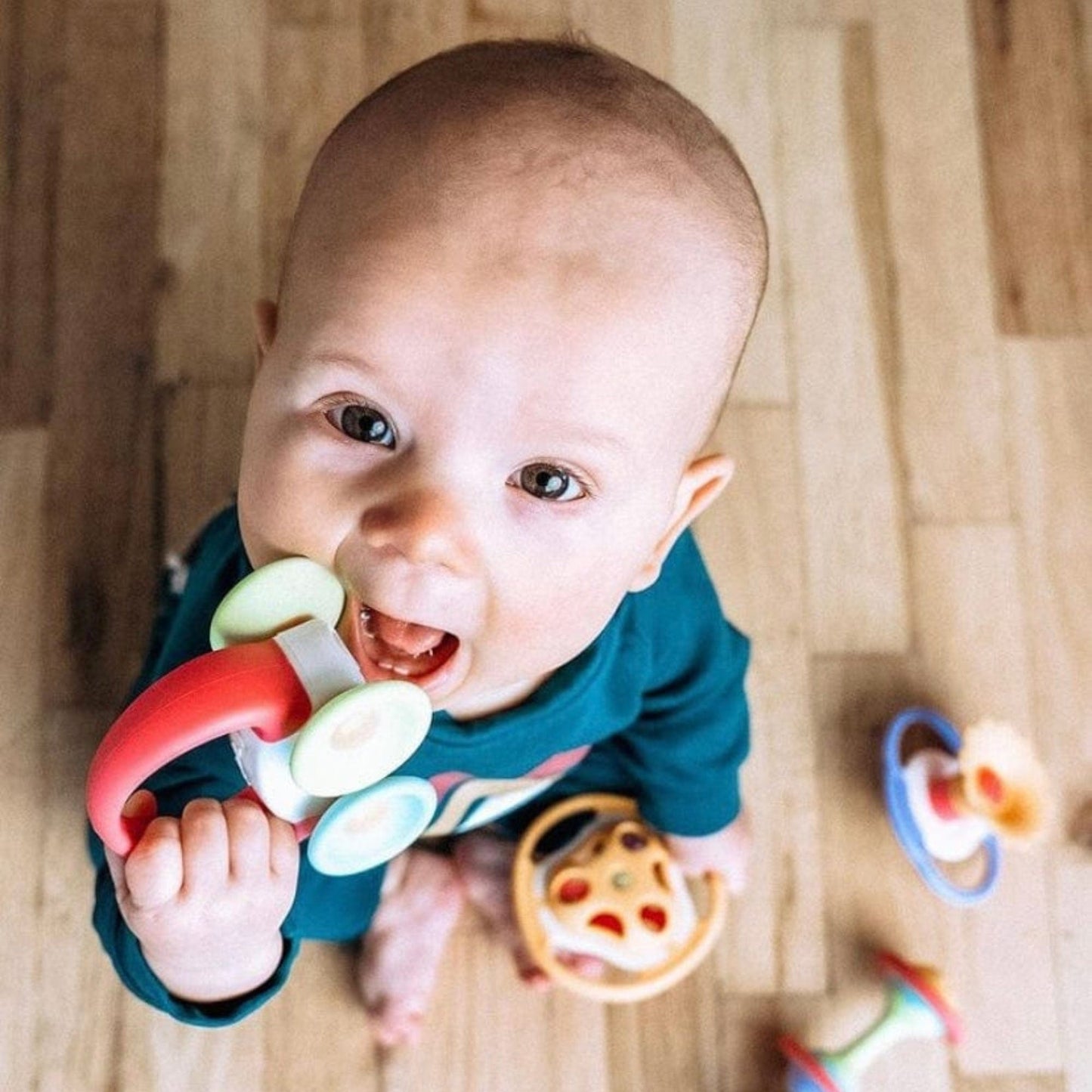 Sale price

$59.99

Regular price

$59.99

Unit price

per

Sale price

$44.99

Regular price

Unit price

per

Sale price

$35.99

Regular price

Unit price

per

Sale price

$35.99

Regular price

Unit price

per

Sale price

$35.99

Regular price

Unit price

per

Sale price

$35.99

Regular price

Unit price

per

Sale price

$29.99

Regular price

Unit price

per

Sale price

$35.99

Regular price

Unit price

per

Sale price

$29.99

Regular price

Unit price

per

Sale price

$25.99

Regular price

Unit price

per

Sale price

$29.99

Regular price

Unit price

per

Sale price

$29.99

Regular price

Unit price

per