Sale price
$35.99
Regular price
Unit price
per
HURRY! ONLY 13 ITEMS LEFT IN STOCK
See More Details
Key Features

4-piece newborn soothing and calming gift set features our Binnie® patent-pending, retractable pacifier with self-storing nipple.
Includes 1 Binnie® retractable pacifier, 1 handmade crochet wooden animal rattle, 1 cloth chain pacifier clip, and 1 hand-carved beech wood teether in a gift box.
Our patent-pending Binnie® pacifier is a retractable pacifier that stays clean & is more hygienic with a retractable nipple. Just pull the ring and the pacifier retracts into its own storage compartment!
The Binnie® is made with medical-grade silicone that mimics the shape and feel of the breast, quickly soothing your child with a familiar feel. Your baby can still enjoy the benefits of breastfeeding and avoid nipple confusion with our extra soft tip and lightweight design.
Our pacifier's ventilation holes offer breathability for your baby's skin and prevent skin rashes or irritations.
Machine-washable, crochet, animal-faced rattle is made of a high-quality cotton yarn.
Great for ages newborn -18 months old
Description

Stop messing around with pacifier cases because the pacifier has been reinvented! You have enough things to worry about as a parent; germs shouldn't be one of them. Inspired by moms everywhere, we created the Binnie® to be an alternative to the traditional plastic or rubber pacifier that offers no protection from germs or debris. Our patent-pending Binnie® pacifier is a retractable pacifier that stays clean & is more hygienic with a retractable nipple.

No more placing a pacifier on a dirty table or fumbling around trying to find the case. Just pull the ring and the pacifier retracts into its own storage compartment!

The Binnie® is made with medical-grade silicone that mimics the shape and feel of the breast, quickly soothing your child with a familiar feel. Your baby can still enjoy the benefits of breastfeeding and avoid nipple confusion with our extra soft tip and lightweight design. Ventilation holes offer breathability for your baby's skin and prevent skin rashes or irritations.

The Binnie® Soothe Baby Shower Gift Box includes 1 Binnie® retractable pacifier,1 handmade crochet wooden animal rattle, 1 cloth chain pacifier clip, and 1 hand-carved beech wood teether in a gift box.
Specifications

Materials:
Pacifier is made of medical grade silicone, is free of lead, PVC, BPA, latex or phthalates.

Care:
Easy to sanitize in the dishwasher.
Pull the pacifier's ring and the nipple retracts into its own storage compartment.

Origin:
Made in the U.S.A.

Health & Safety:
Pacifier's one-piece design keeps water from getting trapped in the nipple. No mold buildup.
Pacifier's silicone holds its shape and doesn't expand and grow larger like natural rubber does.
Pacifier's ventilation holes offer breathability for your baby's skin and prevent skin rashes or irritations.
Shipping & Returns

Shipping
We ship most in-stock merchandise within 24 hours of receiving your order. Standard ground delivery usually arrives in 5-7 business days.

Easy 30-Day Returns
If, for any reason, you are not 100% satisfied with one of our products, you may return it for a refund within 30 days of the purchase date. Please note, some items have additional return restrictions. For complete information on our returns policy and procedure, visit our Easy 30-Day Return Policy Page for full details.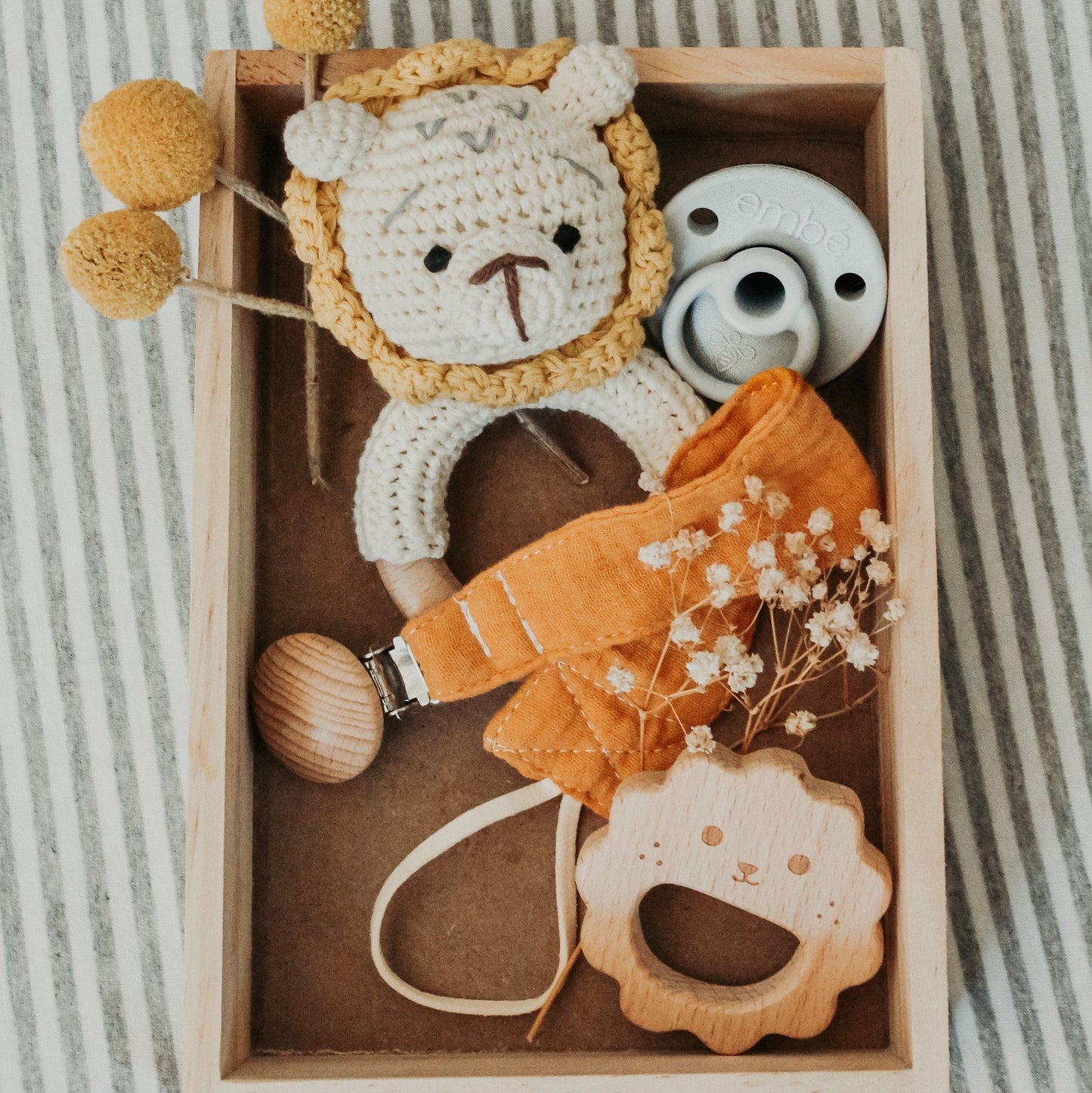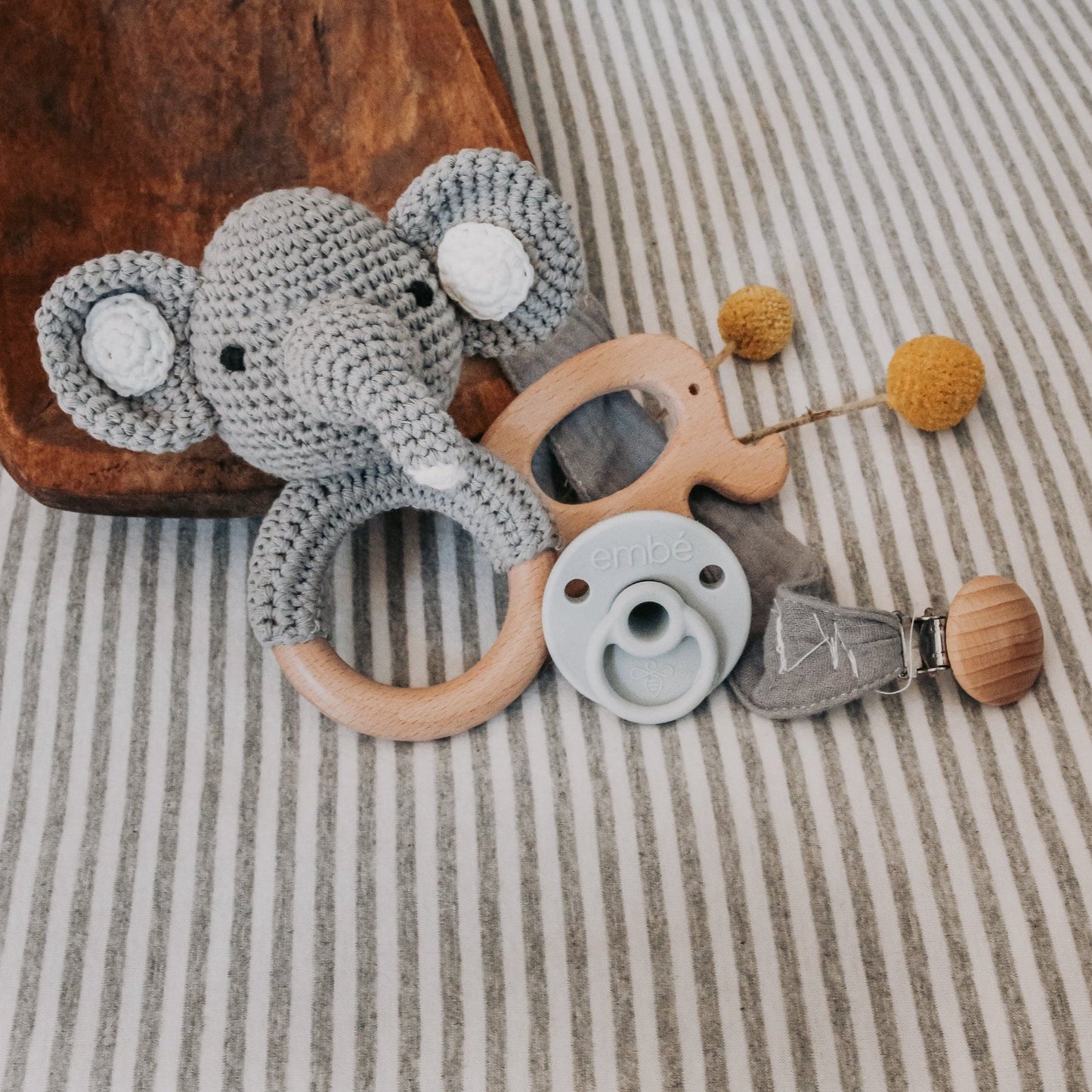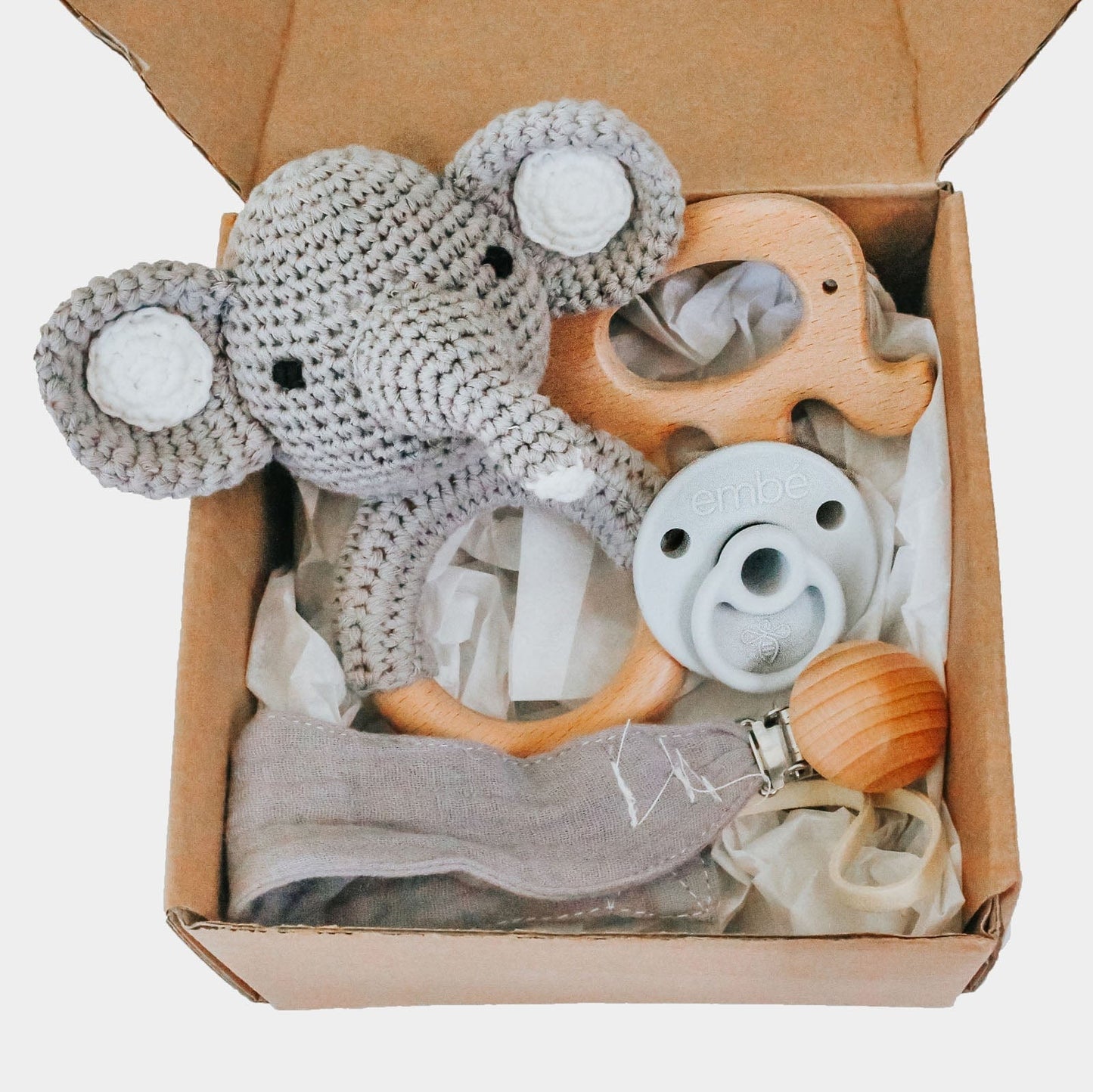 Sale price

$39.99

Regular price

$39.99

Unit price

per

Sale price

$24.99

Regular price

$49.99

Unit price

per

Sale price

$99.99

Regular price

$99.99

Unit price

per

Sale price

$39.99

Regular price

$79.99

Unit price

per

Sale price

$69.99

Regular price

$69.99

Unit price

per

Sale price

$79.99

Regular price

$79.99

Unit price

per

Sale price

$24.99

Regular price

$24.99

Unit price

per

Sale price

$29.99

Regular price

$29.99

Unit price

per

Sale price

$24.99

Regular price

$24.99

Unit price

per

Sale price

$288.00

Regular price

Unit price

per

Sale price

$89.99

Regular price

Unit price

per

Sale price

$32.00

Regular price

Unit price

per