Key Features

The Butterfly Garden provides kids with limitless learning opportunities, special family time, and fun! A hands-on opportunity to explore, grow and learn about the natural world.
A voucher allows you to plan your project when you're ready.
Immersive three-week experience teaches metamorphosis, biology, and togetherness.
Painted Lady Butterflies are among the most well-traveled butterflies in the world and are beneficial pollinators.
If you are buying this as a gift, please note that the recipient will have to pay a small shipping and handling fee when redeeming their voucher. You may want to consider purchasing a kit with a prepaid voucher when gifting.
This kit includes a pop-up, reusable 12-inch, super-see-through mesh habitat; a STEM butterfly observation journal with loads of fun learning activities, a feeding dropper, a caterpillar quick guide, a flower-shaped butterfly feeder, and a voucher for 5 caterpillars.
Great for ages 4 and up
Description

Experience the wonder of butterfly metamorphosis! Over the course of three weeks, observe and learn as five tiny caterpillars eat and grow, transform into chrysalides, and then emerge as beautiful Painted Lady butterflies. Feed and enjoy your butterflies for a few days, then let them go to pollinate our precious world. When you're ready to start, simply claim your live caterpillars online.

This item ships flat but pops up to create a hanging or table-sitting habitat for your gentle, winged friends. Watch the Painted Lady caterpillars grow in their clear cup, and then insert your chrysalides in the Chrysalis Holding Log on the floor of the habitat and wait for your beautiful butterflies to emerge! Feed your winged friends with the included feeding dropper and feeder. Record their changes in your entomologist STEM activity journal and learn through its suggested immersive activities!
Specifications

Kit Includes:
This item comes with a prepaid voucher to redeem at your convenience for 5 baby caterpillars and all the food they need. Three out of five caterpillars are guaranteed to develop into adult butterflies. Please note – the Insect Lore guarantee applies only to butterflies that are raised in our Butterfly Garden habitat.

Temperature:
It's best to do this project when daytime temperatures in your area are between 55-85 degrees Fahrenheit.

Origin:
Proudly grown in the U.S.A.
Shipping & Returns

Shipping
We ship most in-stock merchandise within 24 hours of receiving your order. Standard ground delivery usually arrives in 5-7 business days.

Easy 30-Day Returns
If, for any reason, you are not 100% satisfied with one of our products, you may return it for a refund within 30 days of the purchase date. Please note, some items have additional return restrictions. For complete information on our returns policy and procedure, visit our Easy 30-Day Return Policy Page for full details.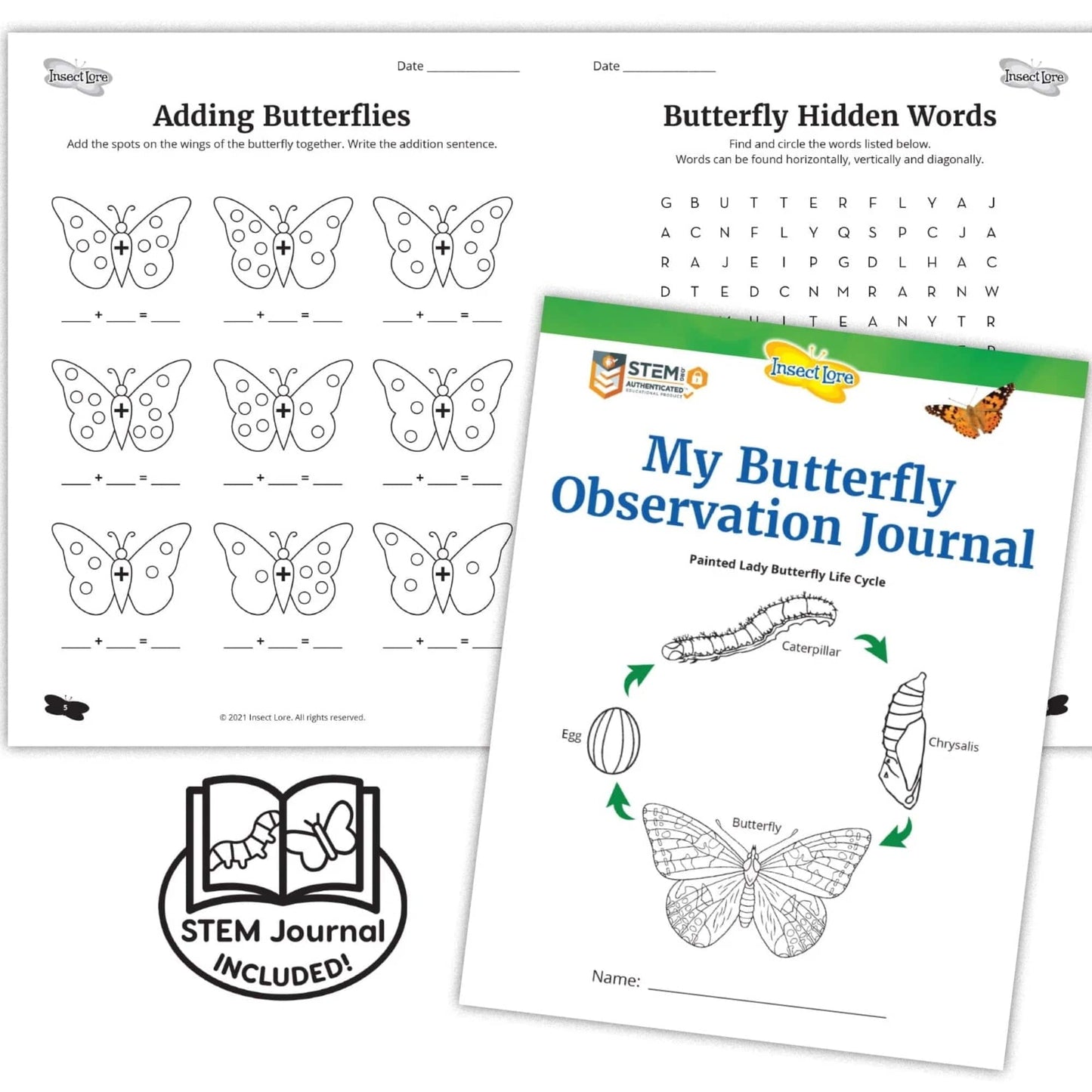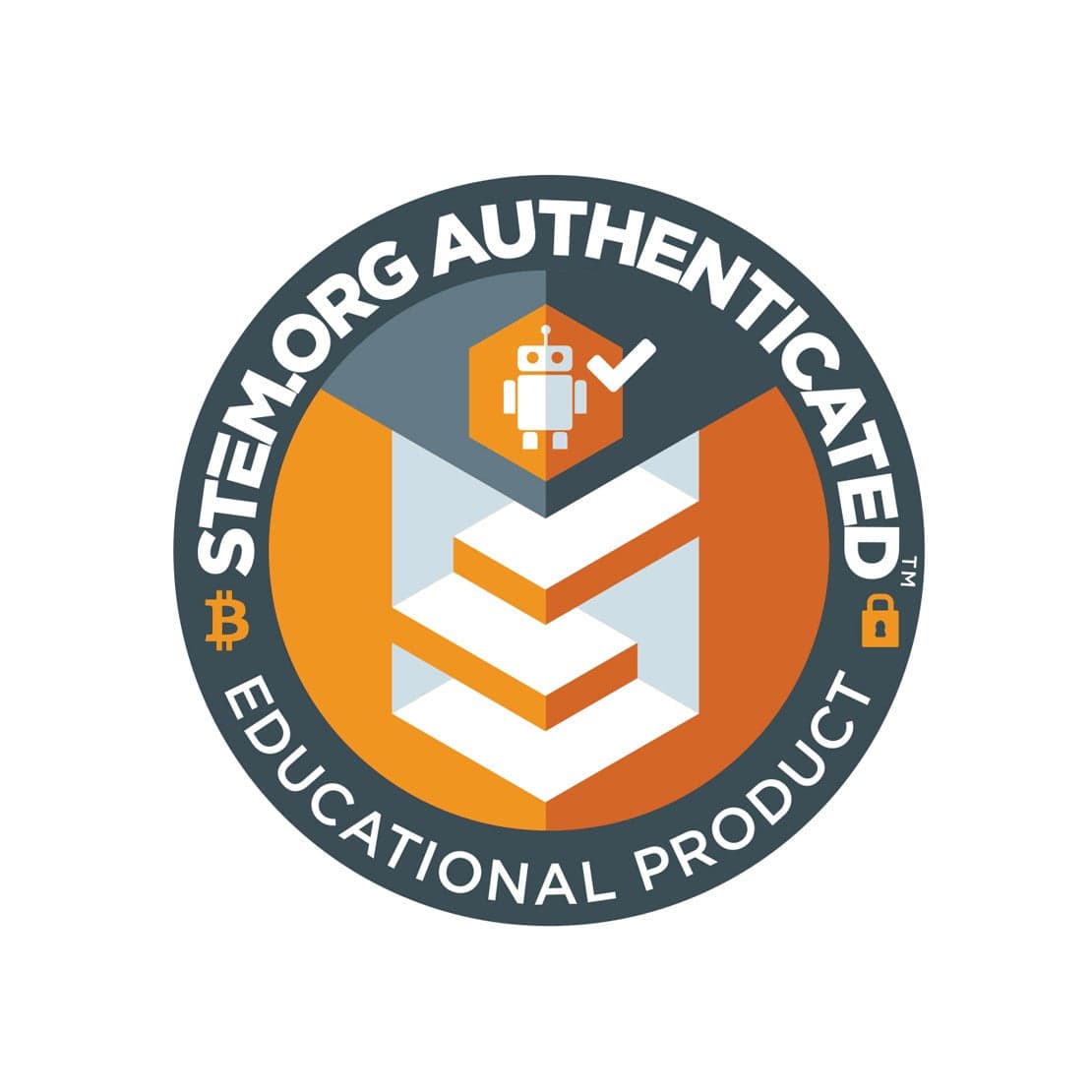 Sale price

$14.99

Regular price

$21.99

Unit price

per

Sale price

$24.99

Regular price

$24.99

Unit price

per

Sale price

$29.99

Regular price

$29.99

Unit price

per

Sale price

$14.99

Regular price

$21.99

Unit price

per

Sale price

$44.98

Regular price

$44.98

Unit price

per

Sale price

$19.99

Regular price

$19.99

Unit price

per

Sale price

$22.49

Regular price

$29.99

Unit price

per

Sale price

$29.99

Regular price

$39.99

Unit price

per

Sale price

$24.99

Regular price

$24.99

Unit price

per

Sale price

$22.49

Regular price

$29.99

Unit price

per

Sale price

$39.99

Regular price

$39.99

Unit price

per

Sale price

$199.99

Regular price

$199.99

Unit price

per