Key Features

Introduce your kids to beneficial insects! Cute, helpful ladybugs keep pests out of your garden.
Watch the incredible process from larvae to adult ladybugs. Observe their unique life cycle in our adorable new habitat.
Comes with a prepaid voucher for 10-15 Pink Spotted Ladybug larvae. The voucher includes the cost of shipping larvae and does not include live insects.
Pink Spotted Ladybugs, also known as the Pink Ladybug, is a beneficial insect native to North America. This gardener's friend feeds mainly on aphids and mites.
We recommend this prepaid-voucher version of Ladybug Land when you're gifting and don't know the vacation plans of the recipient. They can order the larvae to come when it's convenient for them.
Includes ladybug land domed habitat, larvae guide, built-in magnifying lid, water reservoir, watering dropper, 12-page STEM activity journal, Insect Lore mascot stickers, and a prepaid voucher.
Great for ages 4 and up
Description

Discover the fascinating world of ladybugs – our beneficial garden friends. Observe their unique life cycle, from larvae to adults, in this easy-to-use, new dome design.

The clever dome includes a water reservoir "volcano" to keep thirsty ladybugs happy and a built-in magnifying lid for up-close ladybug observation.

With this prepaid-voucher kit, the recipient does not need to pay for shipping or handling when redeeming their voucher. It is ideal for gifting.
Specifications

Kit Includes:
This item comes with a voucher to redeem at your convenience for 10-15 Pink Spotted Ladybug larvae.
Five ladybug larvae are guaranteed to develop into adult ladybugs. Please note – the Insect Lore guarantee applies only to ladybugs that are raised in our Ladybug Land habitat.

Temperature:
It's best to do this project when daytime temperatures in your area are between 55-85 degrees Fahrenheit.

Origin:
Proudly grown in the U.S.A.

Shipping & Handling:
The prepaid voucher does not require a redemption fee and is perfect for gifting.
Please note Insect Lore is not responsible for lost or missing vouchers.
Shipping & Returns

Shipping
We ship most in-stock merchandise within 24 hours of receiving your order. Standard ground delivery usually arrives in 5-7 business days.

Easy 30-Day Returns
If, for any reason, you are not 100% satisfied with one of our products, you may return it for a refund within 30 days of the purchase date. Please note, some items have additional return restrictions. For complete information on our returns policy and procedure, visit our Easy 30-Day Return Policy Page for full details.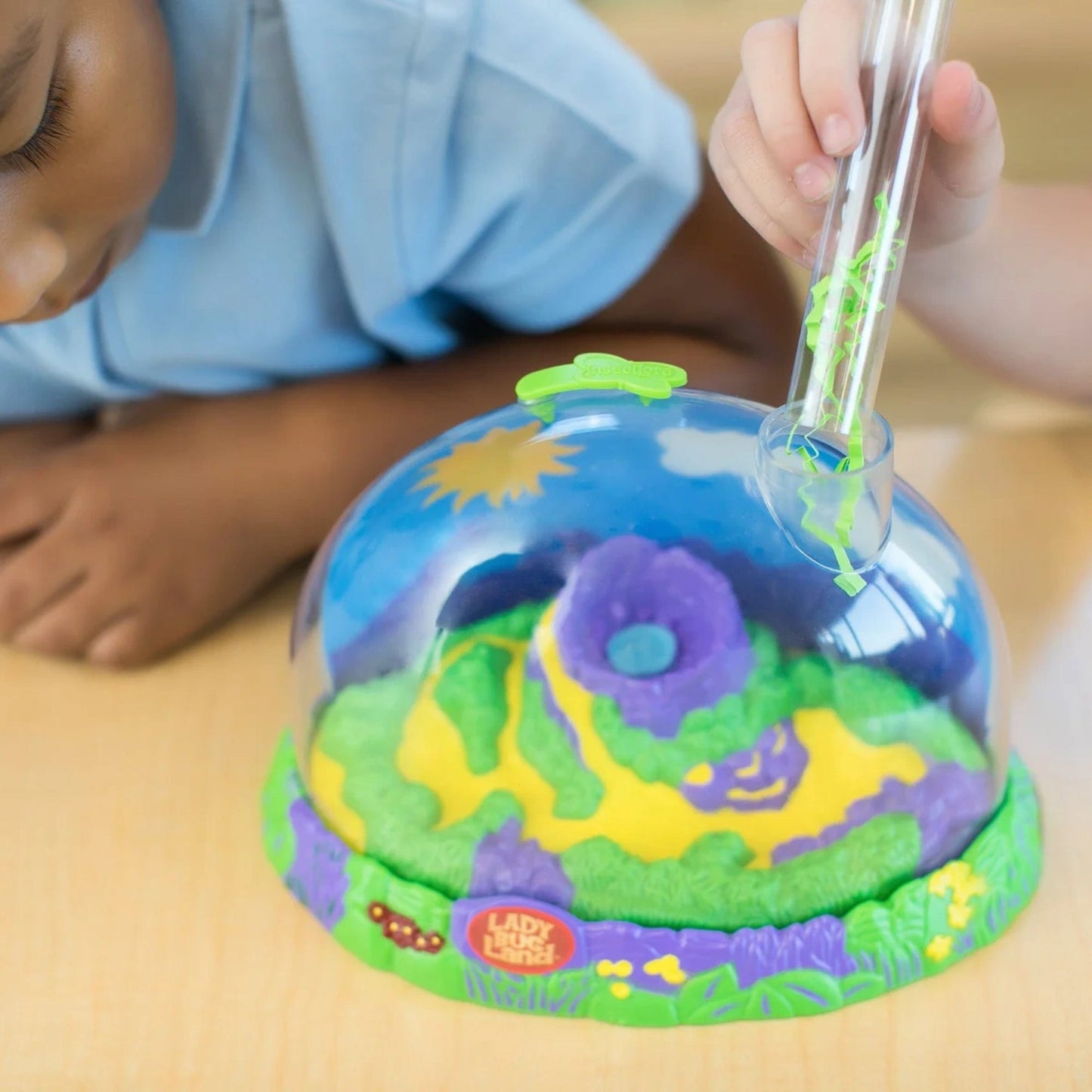 Sale price

$14.99

Regular price

$19.99

Unit price

per

Sale price

$16.99

Regular price

$24.99

Unit price

per

Sale price

$29.99

Regular price

$29.99

Unit price

per

Sale price

$14.99

Regular price

$19.99

Unit price

per

Sale price

$44.98

Regular price

$44.98

Unit price

per

Sale price

$19.99

Regular price

$19.99

Unit price

per

Sale price

$19.99

Regular price

$29.99

Unit price

per

Sale price

$19.99

Regular price

$39.99

Unit price

per

Sale price

$16.99

Regular price

$24.99

Unit price

per

Sale price

$19.99

Regular price

$29.99

Unit price

per

Sale price

$39.99

Regular price

$39.99

Unit price

per

Sale price

$199.99

Regular price

$199.99

Unit price

per