Marcella The Bunny In Ballerina Tulle Netting Pink Dress
See more by Tikiri Toys
Sale price
$34.00
Regular price
Unit price
per
See More Details
Key Features

Part new friend, part dance partner, this cuddlebug is ready to go almost anywhere

So soft you may lose time realizing you've been cuddling her for like 15 minutes now
Marcella and her dazzling dress are made with materials you know and have heard of.
For a nice and easy light cleaning, wipe the surface of this dear doll friend with soapy water and a damp cloth. After a brief air dry, she's back to hop, bop, and maybe even flop!

Great for ages newborn and up!
Description

Get ready to dance like nobody's watching with Marcella the Bunny Ballerina! Marcella loves to dance, and is perfect for the high energy mover in your life. Under Marcella's guidance, it's impossible not to learn grace and poise, as that's one of the first lessons of being a ballerina.

Her pretty puffy pink dress is positively pacifying, as the netting makes her moves look even more magical. Marcella also comes with a cute floral headband, which she uses to keep her ears out of her eyes. We all know how that goes.

Marcella is super duper soft, making her long limbs and floppy ears perfect for big warm hugs. Her soft ragdoll body is easy to clean. A damp, soapy cloth and some time to air dry will have her back on the dance floor in no time.

Includes:
Specifications

Size::
19.7 inches Tall

Materials:
Soft body rag doll with embroidered facial features
100% Cotton Jersey, 100% Printed Jersey, 100% Polyester Soft Boa
Safe Non-Toxic

Safety Standards:
This product complies with European EN71 and the US ASTM F963 standards. Please keep information for future reference.
Remove all packaging, attachments and fasteners before giving this item to your child.

Care:
Do not leave in direct sunlight (or the colors will fade. Boo)

Manufacturing:
Sustainable and biodegradable
Handmade with ❤ in Sri Lanka  
Shipping & Returns

Shipping
We ship most in-stock merchandise within 24 hours of receiving your order. Standard ground delivery usually arrives in 5-7 business days.

Easy 30-Day Returns
If, for any reason, you are not 100% satisfied with one of our products, you may return it for a refund within 30 days of the purchase date. Please note, some items have additional return restrictions. For complete information on our returns policy and procedure, visit our Easy 30-Day Return Policy Page for full details.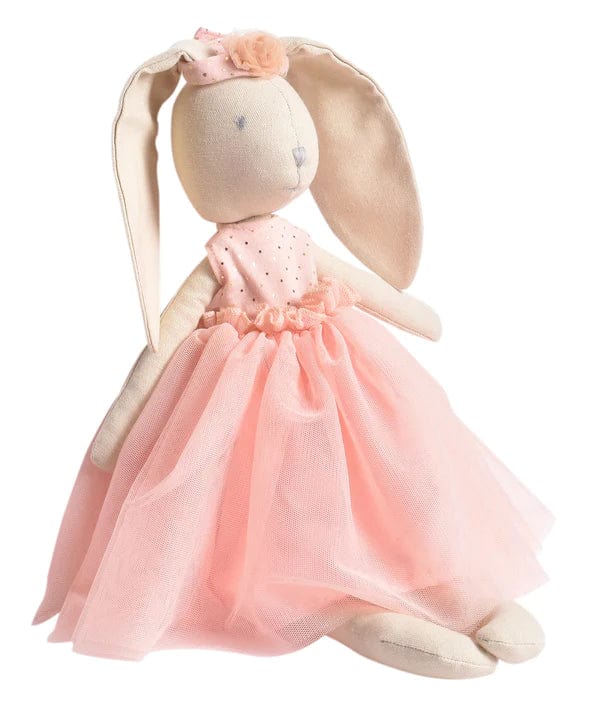 Sale price

$319.99

Regular price

$319.99

Unit price

per

Sale price

$259.99

Regular price

$259.99

Unit price

per

Sale price

$24.99

Regular price

$24.99

Unit price

per

Sale price

$49.99

Regular price

$49.99

Unit price

per

Sale price

$32.00

Regular price

Unit price

per

Sale price

$32.00

Regular price

Unit price

per

Sale price

$24.99

Regular price

$24.99

Unit price

per

Sale price

$119.99

Regular price

$119.99

Unit price

per

Sale price

$179.99

Regular price

$179.99

Unit price

per

Sale price

$49.99

Regular price

$49.99

Unit price

per

Sale price

$34.99

Regular price

$34.99

Unit price

per

Sale price

$29.99

Regular price

$29.99

Unit price

per