Mikayo The Bear - Model C Kids Digital Camera
See more by Kidamento
Sale price
$59.99
Regular price
Unit price
per
See More Details
Key Features

Kid-Friendly Design: Featuring a cute, brightly colored bear animal design, this children's digital camera is a joy to handle. The large button design makes it easy for little hands to build confidence in adjusting the various modes and settings. 
Safe, Durable Silicone: The kids' digital camcorder is made with a detachable lightweight silicone casing that is comfortable for kids to hold and tough enough to endure dropping and rough play. The silicone is eco-friendly and PVC, phthalate, and BPA-free. 
Smart Modes and Features: The toy digital camera offers popular features like filters and frames, face recognition, a selfie timer, and burst mode, providing kids with lots of fun ways to explore their creativity and build on their skills. 
Good Quality Images & Video: The 32MP (interpolated) kids' camera for girls and boys offers the best toy camera resolution after Kidamento Model K. Aspiring filmmakers can also enjoy recording their own fun skits and movies using the HD video option.

Designed for children ages 3 and older. Perfect for ages 3 - 6 years old.
Description

Meet Kidamento Camera - Your child's ultimate memory-making companion

Kidamento makes the cutest kid-friendly digital cameras for little shutterbugs. Capture the big world in a small camera with the simple click of a button.

From independent play to family trips, Kidamento camera is ready to use straight out of the box. The adorable, simple and durable design will elicit the greatest squeals of delight from your little ones.
Specifications

Model:
Model C 

Photo Resolution:
 32MP 6,624 x 4,968 (interpolated)

Video Resolution:
1,440 x 1,080
(Press and hold the shutter button for 2 seconds to switch to video mode.)

Battery Size/Type:
750 mAh / Lithium-ion polymer rechargeable battery

Charging:
DC 5V-1A, Charge the camera with the included USB cable.

Combatible Storage Media:
32GB Micro SD card (included)

Product Warranty:
6-month limited warranty (terms apply)

Warning:
Choking Hazard - Small parts; Not for children under 3 yrs.
Shipping & Returns

Shipping
We ship most in-stock merchandise within 24 hours of receiving your order. Standard ground delivery usually arrives in 5-7 business days.

Easy 30-Day Returns
If, for any reason, you are not 100% satisfied with one of our products, you may return it for a refund within 30 days of the purchase date. Please note, some items have additional return restrictions. For complete information on our returns policy and procedure, visit our Easy 30-Day Return Policy Page for full details.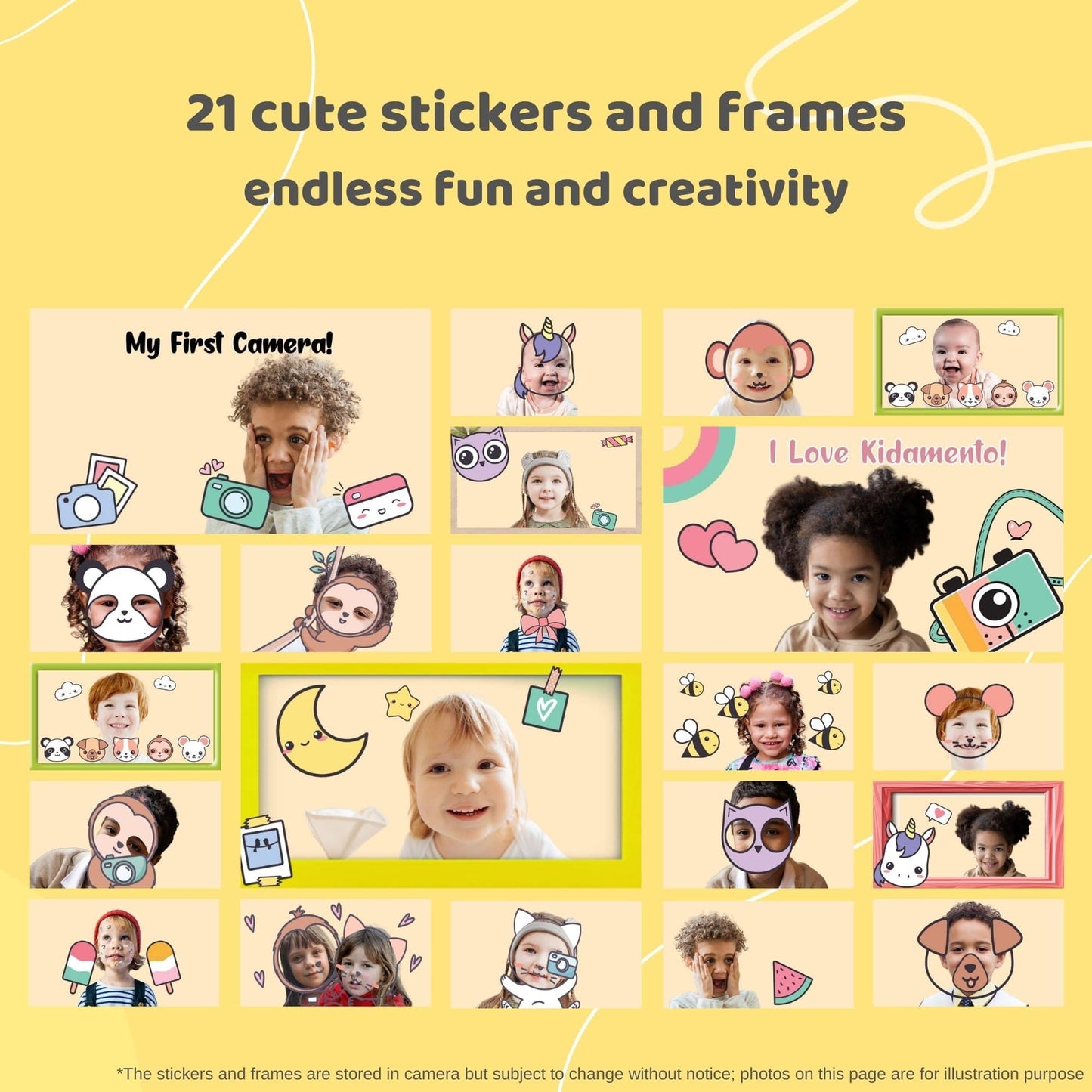 Sale price

$198.00

Regular price

Unit price

per

Sale price

$99.99

Regular price

Unit price

per

Sale price

$129.99

Regular price

$129.99

Unit price

per

Sale price

$44.98

Regular price

$44.98

Unit price

per

Sale price

$129.99

Regular price

$129.99

Unit price

per

Sale price

$19.99

Regular price

$19.99

Unit price

per

Sale price

$17.99

Regular price

$17.99

Unit price

per

Sale price

$45.49

Regular price

$69.99

Unit price

per

Sale price

$16.99

Regular price

$24.99

Unit price

per

Sale price

$24.99

Regular price

$34.99

Unit price

per

Sale price

$179.99

Regular price

$179.99

Unit price

per

Sale price

$27.97

Regular price

$34.99

Unit price

per
Frequently Asked Questions
What age is Model C good for?

Model C is designed for children age 3 and older. Younger children can also enjoy the memory-making experience under proper adult guidance and supervision. The best age range is 3-6 years old.
Does the camera have games?

No game. It is supposed to be a camera, not another gaming device. It has super cute filters and frames that children love playing with when snapping pictures.
Do I need to buy batteries? Can I use it on the go?

The camera has a built-in rechargeable lithium battery. The lanyard is also a charging and data cord. Charge the camera the same way as your cellphone. No need to fiddle with extra accessories for your trips - everything you need is in your children's hands.
Does it actually work? Is the photo and video quality good?

You may transfer photos/videos to your computer with the USB cord included. Model K and Model P offer App + WiFi connectivity to transfer and share wirelessly within seconds. Photo and video quality of Kidamento camera are undoubtedly at the top of the class among all kid's cameras. We also continuously improve our products based on customer feedback.
How does the WiFi + App work?

The camera does not connect to the internet. The WiFi turns on only when you stay on the WiFi menu of the camera, and shuts down as soon as you exit the WiFi menu. While you are in WiFi menu, the camera becomes a WiFi hotspot, so your phone/tablet devices can connect to the camera's WiFi via a free App. WiFi is great for transferring a few photos to your cellphone on the go. If you want to transfer lots of media at the same time, the lanyard-data cord is a better option.