Key Features

Learn how to carve your own soapstone lion and elephant sculptures with a fun, artistic experience for adults and kids  
Our premium quality craft kits are made in British Columbia, Canada, with eco-friendly packaging and natural materials 
With easy-to-follow step-by-step instructions, each set includes everything you need to create your very own 3D art masterpieces: individual soapstone shapes, a kid-safe carving file, two grades of sandpaper, polishing wax for a shiny finish, and a buffing cloth 
Soapstone is a natural stone with natural color variations. Colors range from a gorgeous green to a beautiful brown 

Montessori toys promote independent exploration and skill-building, which is exactly what this toy does!

Waldorf toys prioritize imagination and creativity to encourage learning
Please note: Returns are not accepted on this item
Great for ages 8 and up

Description

The world is yours for exploring! If you've always wanted to have your own safari experience, the Studiostone Creative Safari Bundle allows you to carve your own safari animals!

Set includes 3 premium quality soapstone carving kits: a lion, an elephant, and a rhino. Each kit contains all the tools and supplies and step-by-step instructions to complete your stone sculpture project.
Shipping & Returns

Shipping
We ship most in-stock merchandise within 24 hours of receiving your order. Standard ground delivery usually arrives in 5-7 business days.

Easy 30-Day Returns
If, for any reason, you are not 100% satisfied with one of our products, you may return it for a refund within 30 days of the purchase date. Please note, some items have additional return restrictions. For complete information on our returns policy and procedure, visit our Easy 30-Day Return Policy Page for full details.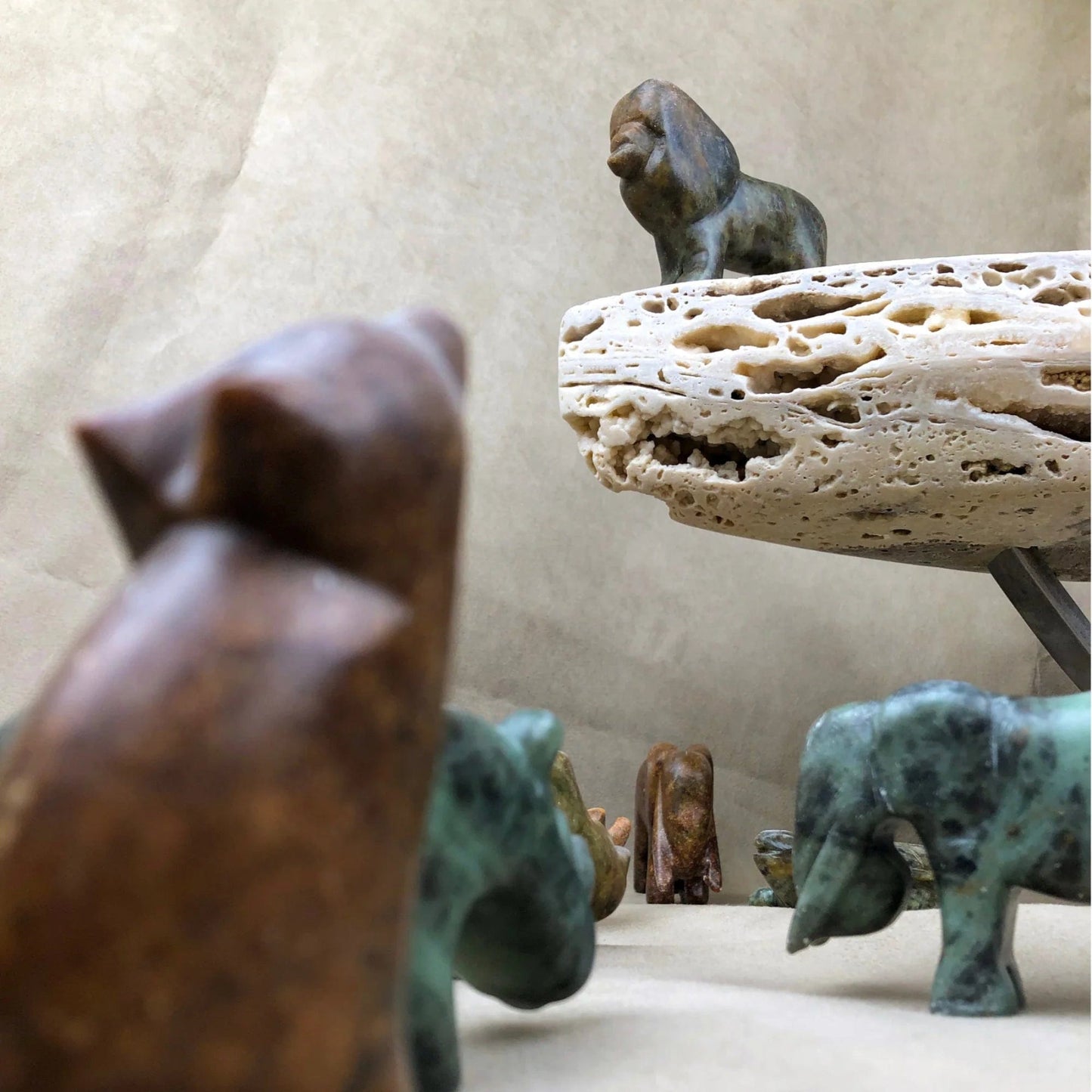 Sale price

$17.49

Regular price

$34.99

Unit price

per

Sale price

$17.99

Regular price

$17.99

Unit price

per

Sale price

$29.99

Regular price

$34.99

Unit price

per

Sale price

$9.99

Regular price

$19.99

Unit price

per

Sale price

$29.99

Regular price

$29.99

Unit price

per

Sale price

$34.99

Regular price

$34.99

Unit price

per

Sale price

$16.99

Regular price

$24.99

Unit price

per

Sale price

$27.97

Regular price

$34.99

Unit price

per

Sale price

$24.99

Regular price

$34.99

Unit price

per

Sale price

$19.99

Regular price

$19.99

Unit price

per

Sale price

$19.99

Regular price

$19.99

Unit price

per

Sale price

$16.99

Regular price

$24.99

Unit price

per