Key Features

Includes 2 sets of hover cycles and remote controls 

Each vehicle operates on a different frequency so that they can be played with simultaneously in the same area.

 

Wheels roll forward and spin on their sides for unique stunts

 

Cycles lean into turns for speedier turns.

 

Great for ages 5 and up
Description

The Hover Cycle is a remote control stunt motorcycle with wheels that roll forward AND spin on their sides, allowing it to perform awesome stunts! Sidewinding, spinning and hovering are just some of the tricks you can perform with this unique vehicle. And with a set of two, compete with a friend to see who can come up with showier stunts. Bright LED headlights lead the way, and wheel lights show off the spinning and sidewinding action.

The blue hovercycle is 49 MHz; the red hovercycle is 27 MHz – both can be used in the same area without each remote controls getting confused as to which vehicle is being controlled by it.
Specifications

Frequency:
Blue cycle operates on a frequency of 49 MHz.
Red cycle operates on a frequency of 27 MHz.

Battery Requirements:
Each vehicle/remote control combo requires 6 AA batteries, not included.

Safety:
Tested and safe for Ages 3+, but 5+ will find it easier to control vehicles.
Shipping & Returns

Shipping
We ship most in-stock merchandise within 24 hours of receiving your order. Standard ground delivery usually arrives in 5-7 business days.

Easy 30-Day Returns
If, for any reason, you are not 100% satisfied with one of our products, you may return it for a refund within 30 days of the purchase date. Please note, some items have additional return restrictions. For complete information on our returns policy and procedure, visit our Easy 30-Day Return Policy Page for full details.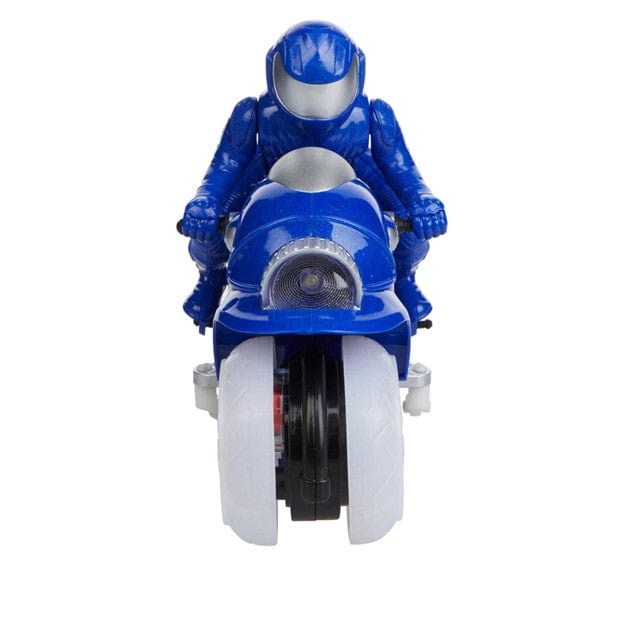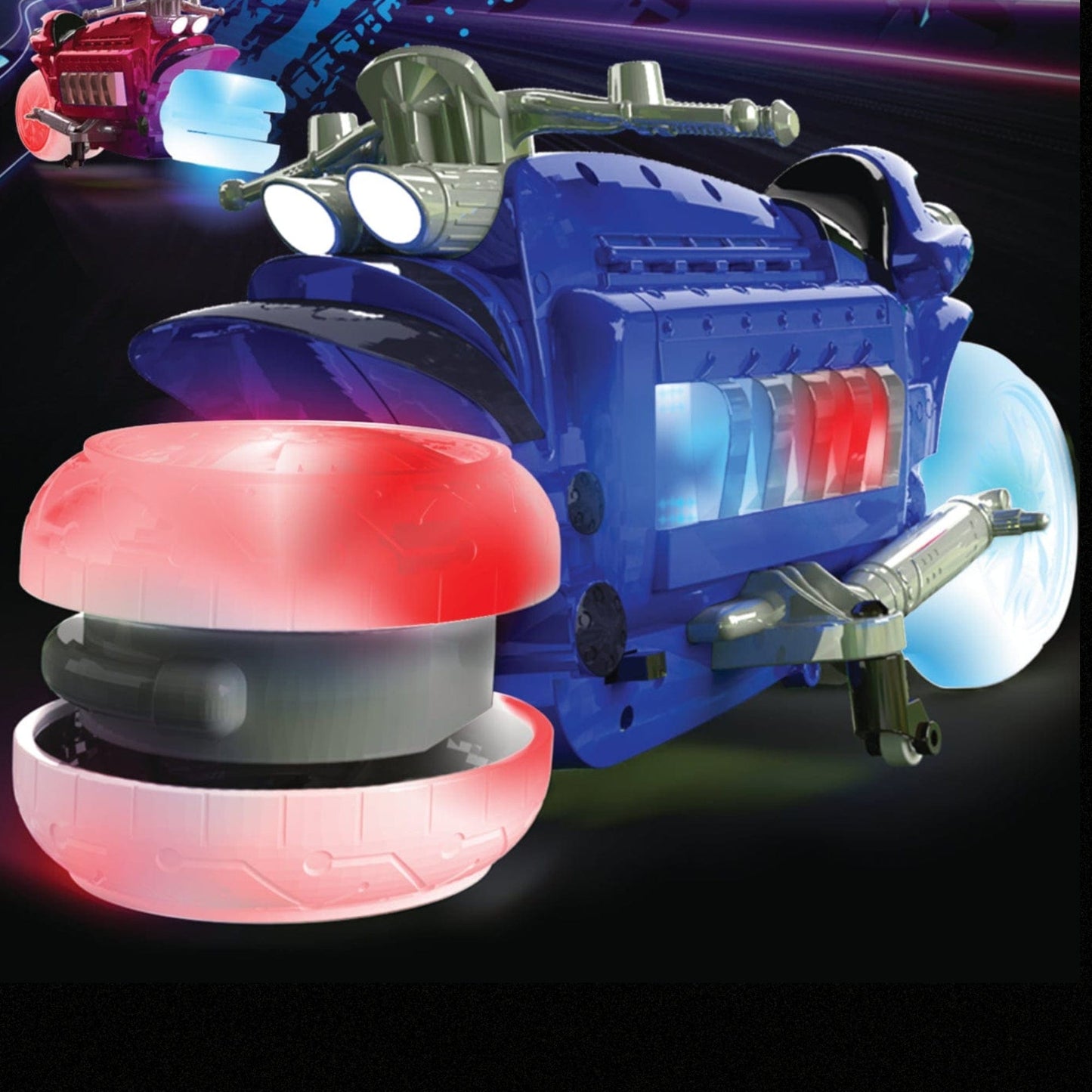 Sale price

$29.99

Regular price

$29.99

Unit price

per

Sale price

$149.99

Regular price

$149.99

Unit price

per

Sale price

$139.99

Regular price

$139.99

Unit price

per

Sale price

$69.99

Regular price

$69.99

Unit price

per

Sale price

$159.00

Regular price

$159.00

Unit price

per

Sale price

$39.99

Regular price

$39.99

Unit price

per

Sale price

$199.99

Regular price

$199.99

Unit price

per

Sale price

$69.99

Regular price

$69.99

Unit price

per

Sale price

$579.99

Regular price

$579.99

Unit price

per

Sale price

$129.99

Regular price

$129.99

Unit price

per

Sale price

$17.99

Regular price

$17.99

Unit price

per

Sale price

$199.99

Regular price

$199.99

Unit price

per