Key Features

The UGears Hexapod Explorer is a unique gift idea for friends or family members who love nature, insects, robots, model building, DIY projects, puzzles, or for anyone who appreciates outstanding mechanical and aesthetic design.
The Hexapod Explorer wooden model kit has 388 pieces and features a strong metal spring that powers the robot's walking action, and rubber band foot pads for better traction on smooth surfaces. This DIY model is rated Medium level with an assembly time of approximately 8 hours.
When children spend time assembling a cool mechanical toy like the Hexapod Explorer, they get to experience the satisfaction of creating something together, then the fun of playing with it, too.
UGears provides a great way to learn basic principles of science and engineering, including principles from biology like animal locomotion.

 Montessori toys promote independent exploration and skill-building, which is exactly what this toy does!

Please note: Returns are not accepted unless in original, shrink-wrapped condition.
Great for ages 10 and up.


 
Description

Introducing the UGears Hexapod Explorer: part insect, part robot, part extraterrestrial rover. Driven by a powerful spring motor, the Hexapod Explorer can walk up to 3 meters on its legs, without the need of an auxiliary or supporting wheel like other models have. The ability to bear its weight, on the legs alone, allows the Hexapod Explorer to navigate slightly rough terrain, like a planetary rover stepping out of the capsule to explore new worlds. Another amazing feature that makes our walker unique is that the Hexapod Explorer comes with a variable speed dial.

This DIY Hexapod Explorer takes its place as champion walker among UGears' amazing family of mechanoids, automatons, 3D puzzles, and wooden mechanical marvels. We've created a purely mechanical, wooden walking robot, without electronic components.

The Hexapod Explorer can traverse rough surfaces and even step over obstacles of 1-2 cm. Crank the model up, set it down, choose the desired speed using the dial on the Hexapod's head, then release the "go" switch at the rear to set the model in motion. You can change speeds at any time, either mid-run or on the next go.
Specifications

Dimensions
Model size: 10.6 x 8.7 x 3.7 in 
Package size: 14.9 x 6.7 x 1.1 in

Weight
1.56 lbs 

Number of Parts
388

Assembly Time
8 hours

Level
Intermediate

Manufacturer
UGears
Shipping & Returns

Shipping
We ship most in-stock merchandise within 24 hours of receiving your order. Standard ground delivery usually arrives in 5-7 business days.

Easy 30-Day Returns
If, for any reason, you are not 100% satisfied with one of our products, you may return it for a refund within 30 days of the purchase date. Please note, some items have additional return restrictions. For complete information on our returns policy and procedure, visit our Easy 30-Day Return Policy Page for full details.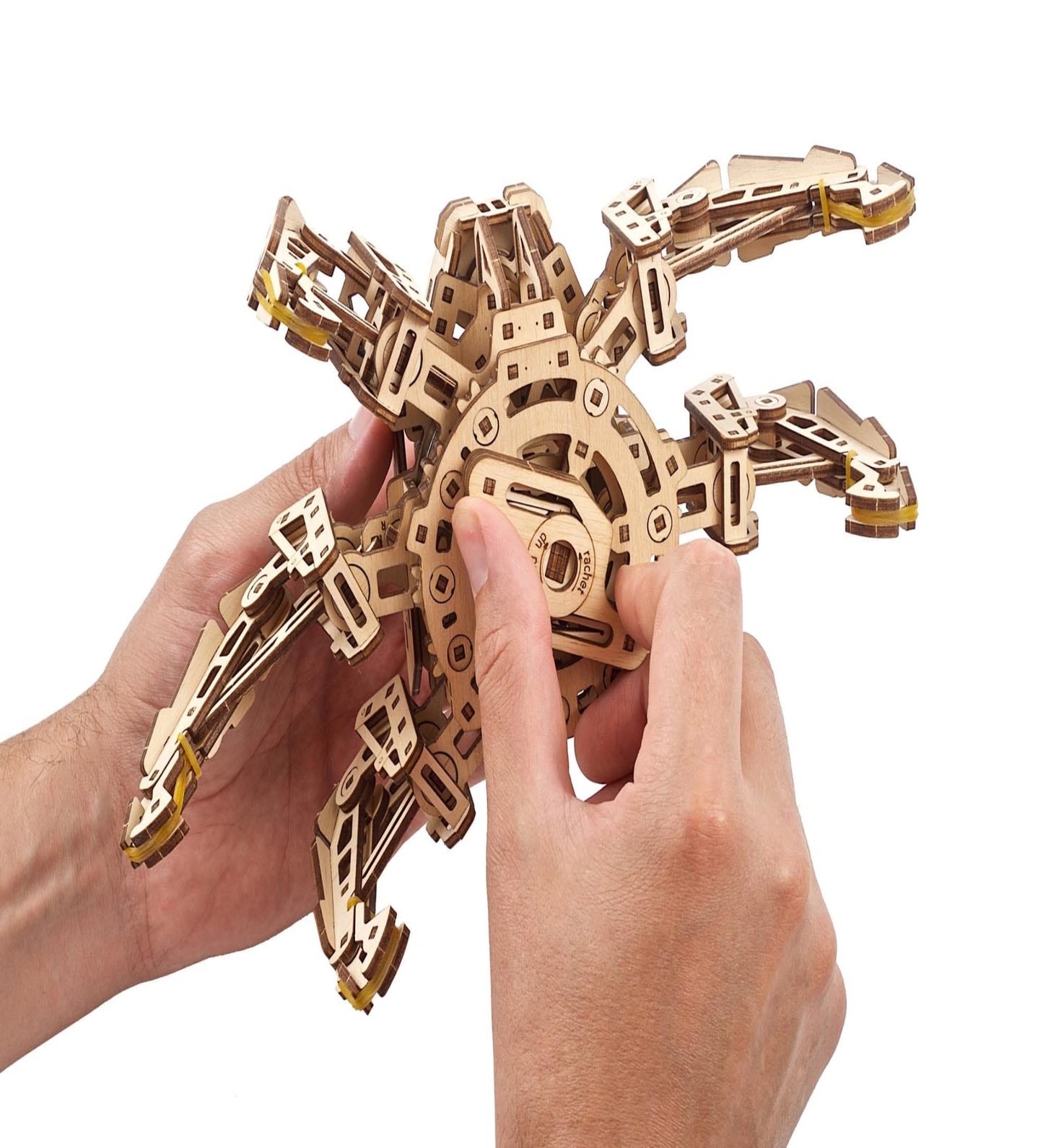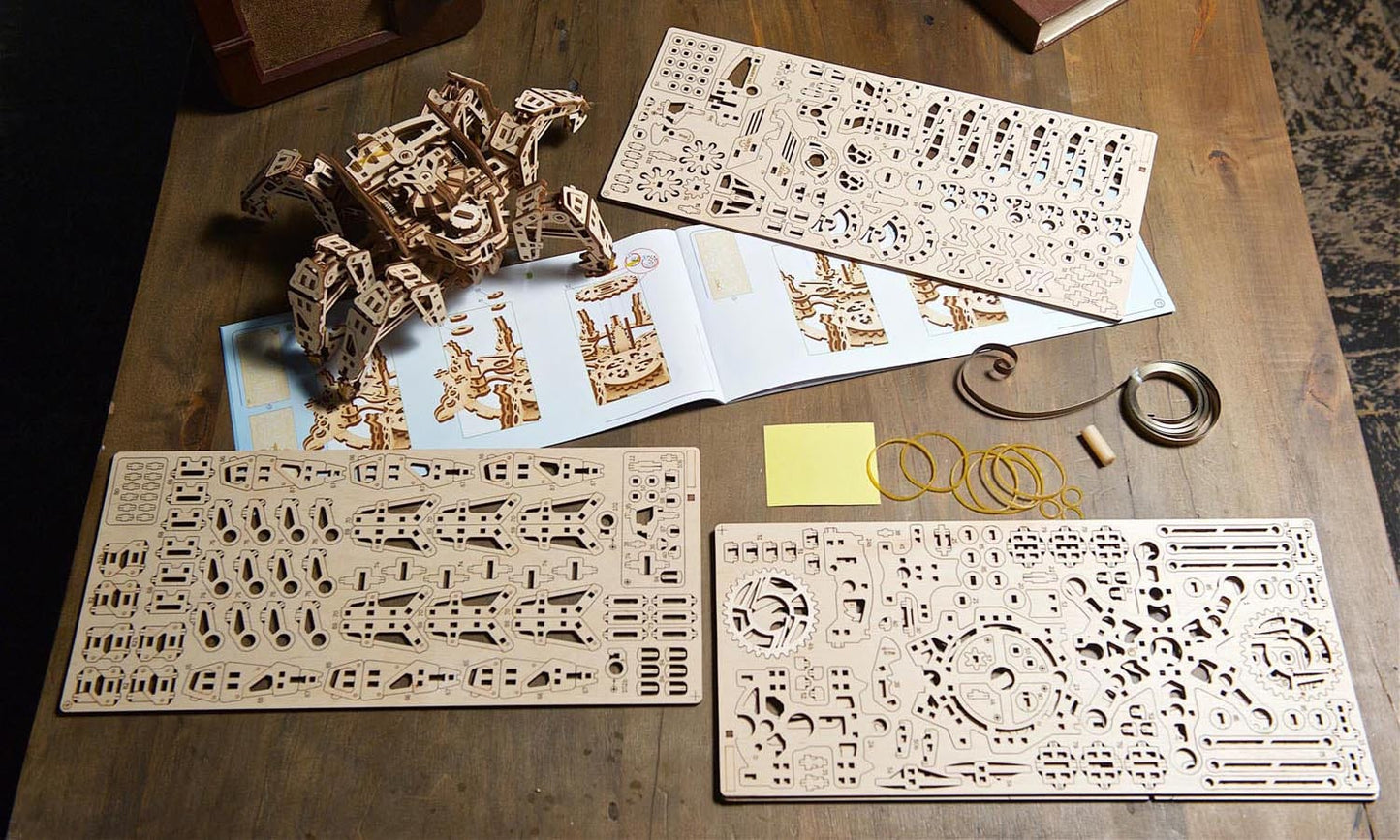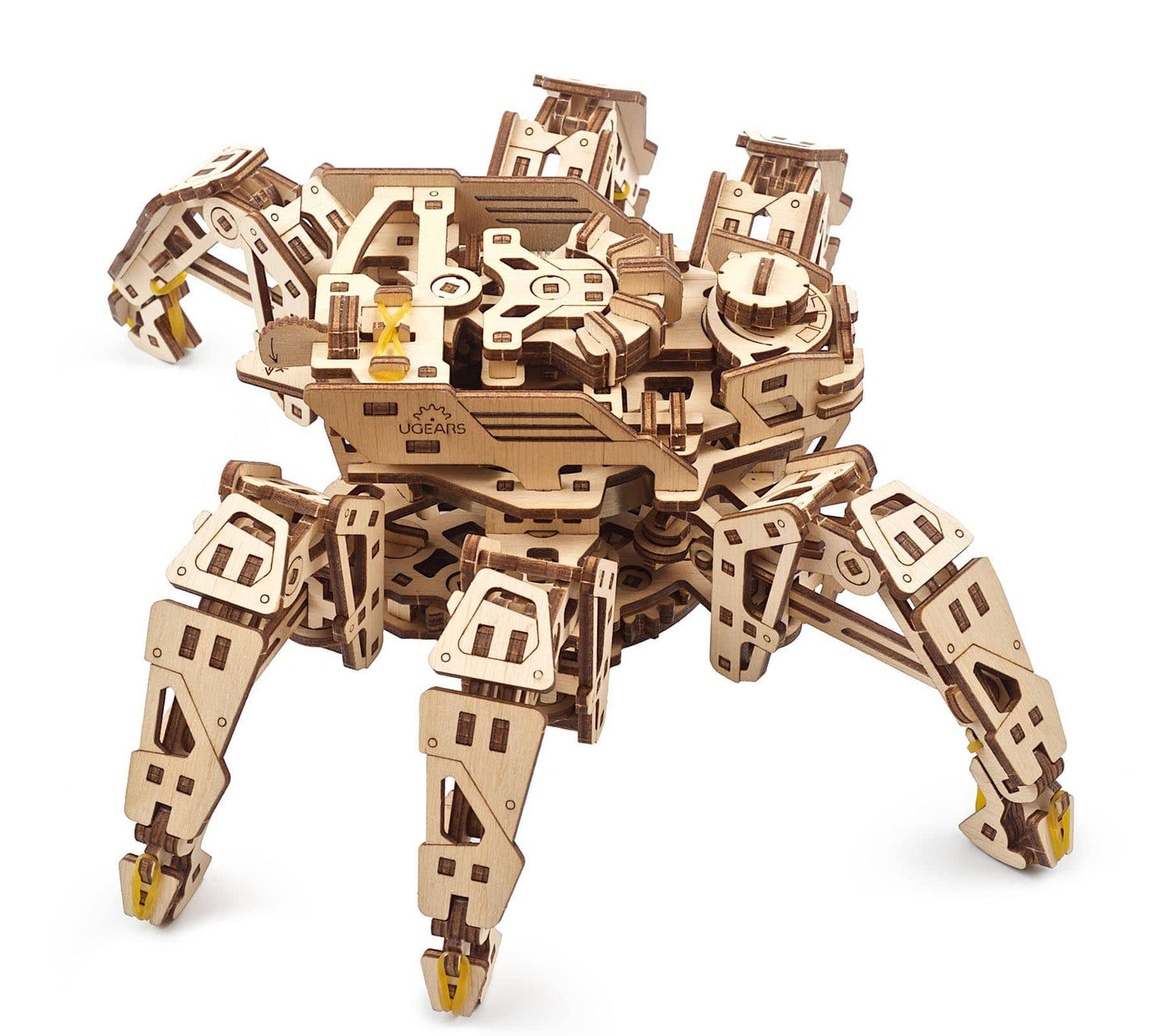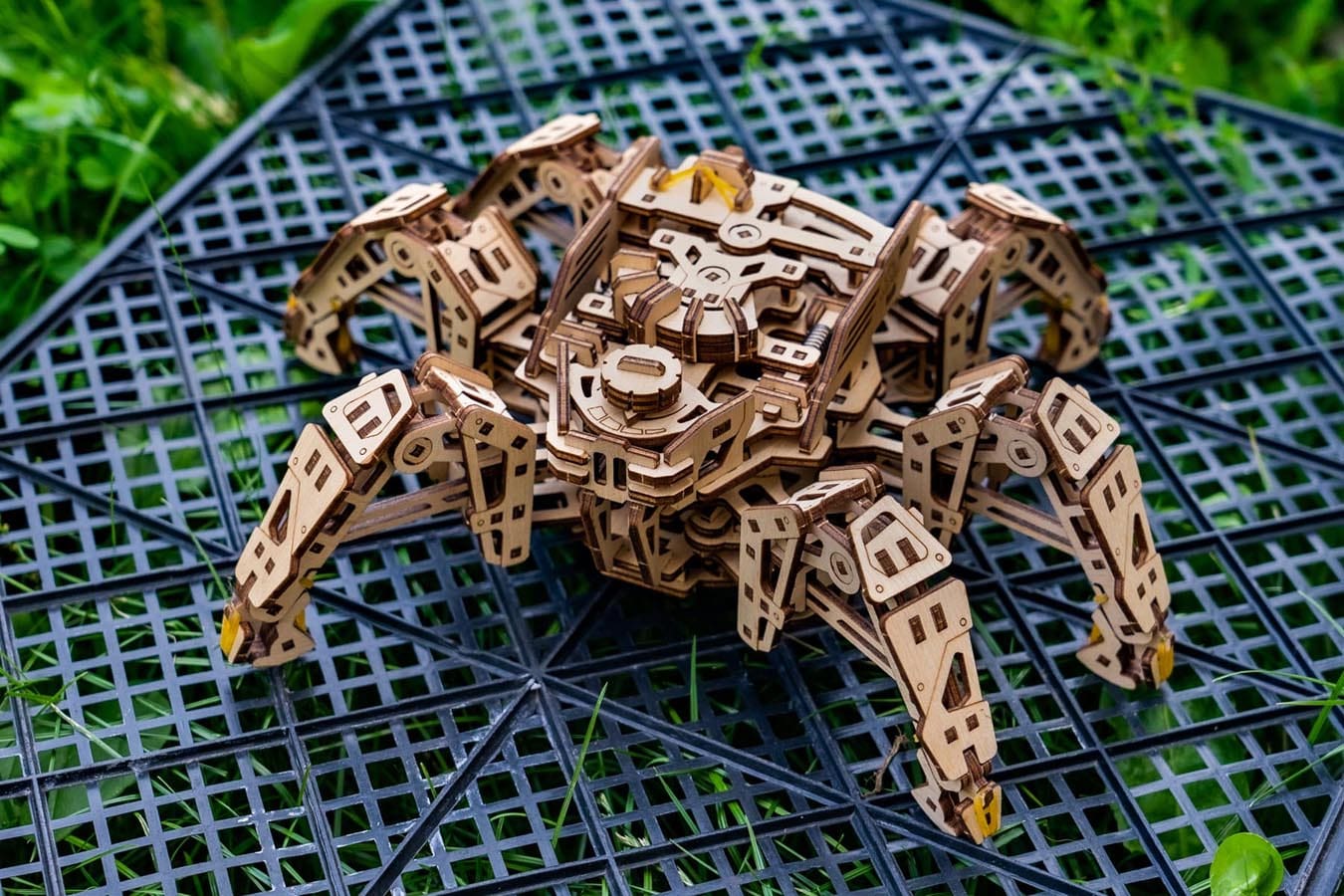 Sale price

$129.99

Regular price

$129.99

Unit price

per

Sale price

$89.97

Regular price

$89.97

Unit price

per

Sale price

$39.99

Regular price

$39.99

Unit price

per

Sale price

$19.99

Regular price

$19.99

Unit price

per

Sale price

$56.99

Regular price

Unit price

per

Sale price

$24.99

Regular price

$24.99

Unit price

per

Sale price

$44.99

Regular price

Unit price

per

Sale price

$44.98

Regular price

$44.98

Unit price

per

Sale price

$34.99

Regular price

Unit price

per

Sale price

$27.99

Regular price

Unit price

per

Sale price

$19.99

Regular price

$19.99

Unit price

per

Sale price

$37.99

Regular price

Unit price

per