Marble Run Chain Hoist - 1 Mechanical Model
See more by UGears
Sale price
$59.99
Regular price
Unit price
per
See More Details
Key Features

Everything you need for this fun DIY project comes right in the box, including pre-cut wooden boards, 10 marbles, wax, and sandpaper (for optimal gear function). Each Ugears model kit, 3D puzzle, or brain teaser comes with a set of detailed, illustrated instructions in 11 languages
The Marble Run Chain Hoist is modular and can be connected to other Marble Run Chain Hoists (2 or 4 models can be connected, in pairs) using special connectors (included). Attach two mechanical Marble Run Chain Hoist models together frontally, or connect four together, both frontally and laterally, for a mini system of hoists and runs
The Marble Run Chain Hoist has 400 pieces, is rated "Medium" level, and has an estimated assembly time of 7 hours.
The Marble Run Chain Hoist is an engaging way to relax your mind before going back to the task at hand, whether that's tidying your desk, sending out an email, or getting ready for your next zoom call. The Marble Run Chain Hoist is a fun, unique gift idea for just about anyone in your life—for birthdays, holidays, any occasion, or no occasion.

 Montessori toys promote independent exploration and skill-building, which is exactly what this toy does!

Please note: Returns are not accepted unless in original, shrink-wrapped condition.
Great for ages 9 and up


 
Description

The UGears mechanical Marble Run Chain Hoist model is an exciting combination of art and engineering.

This DIY wooden marble run features a chain hoist powered by a hand crank, and a series of tracks, each with its own unique and fun obstacle or element. Turn the handle clockwise to set the machine in motion, and watch as the wooden chain hoist collects and lifts the marbles to the top of the machine, where a 3-way switch distributes them on different tracks. One marble plunges down a chute with a loop-the-loop at the bottom; the next tumbles down the various stages of the cascades, while three others are collected in the accumulator then released down one of three short tracks. All marbles pass through the common tray or collector before returning to the chain hoist to be lifted on their next journey.

You and your family will have hours of fun constructing this DIY kit together, without the need for glue or special tools. Just snap the wooden pieces out of their laser pre-cut boards, then snap them together and watch your marble run take shape. Our high-quality precision laser-cut pieces are made from natural wood composites, have a wonderful smell, and fit together snugly. If you break a piece during the build, no problem! UGears models each come with a few spare parts.
Specifications

Dimensions
Model size: 10.6 x 12.0 x 10.6 in 
Package size: 14.9 x 6.7 x 1.3 in

Weight
1.76 lbs 

Number of Parts
400

Assembly Time
7 hours

Level
Intermediate
Shipping & Returns

Shipping
We ship most in-stock merchandise within 24 hours of receiving your order. Standard ground delivery usually arrives in 5-7 business days.

Easy 30-Day Returns
If, for any reason, you are not 100% satisfied with one of our products, you may return it for a refund within 30 days of the purchase date. Please note, some items have additional return restrictions. For complete information on our returns policy and procedure, visit our Easy 30-Day Return Policy Page for full details.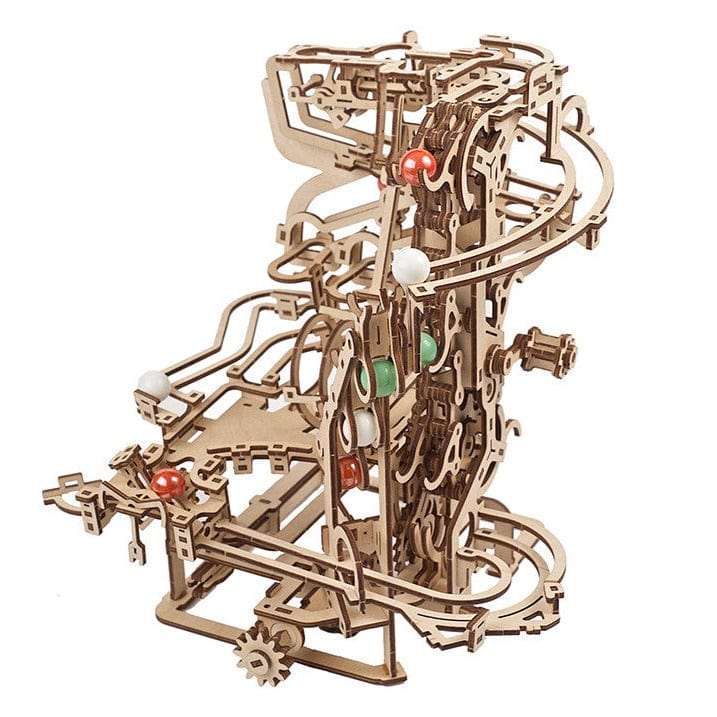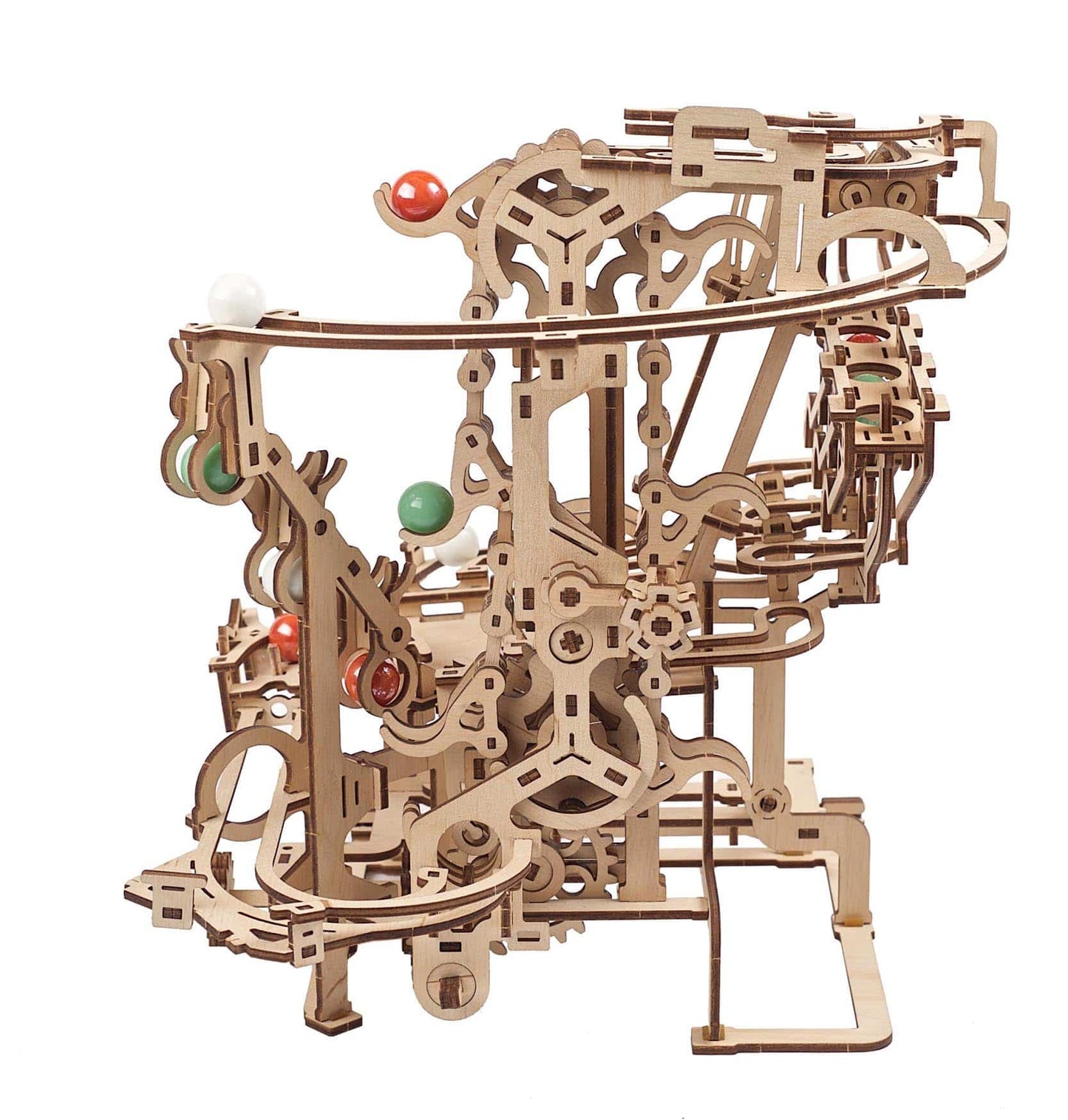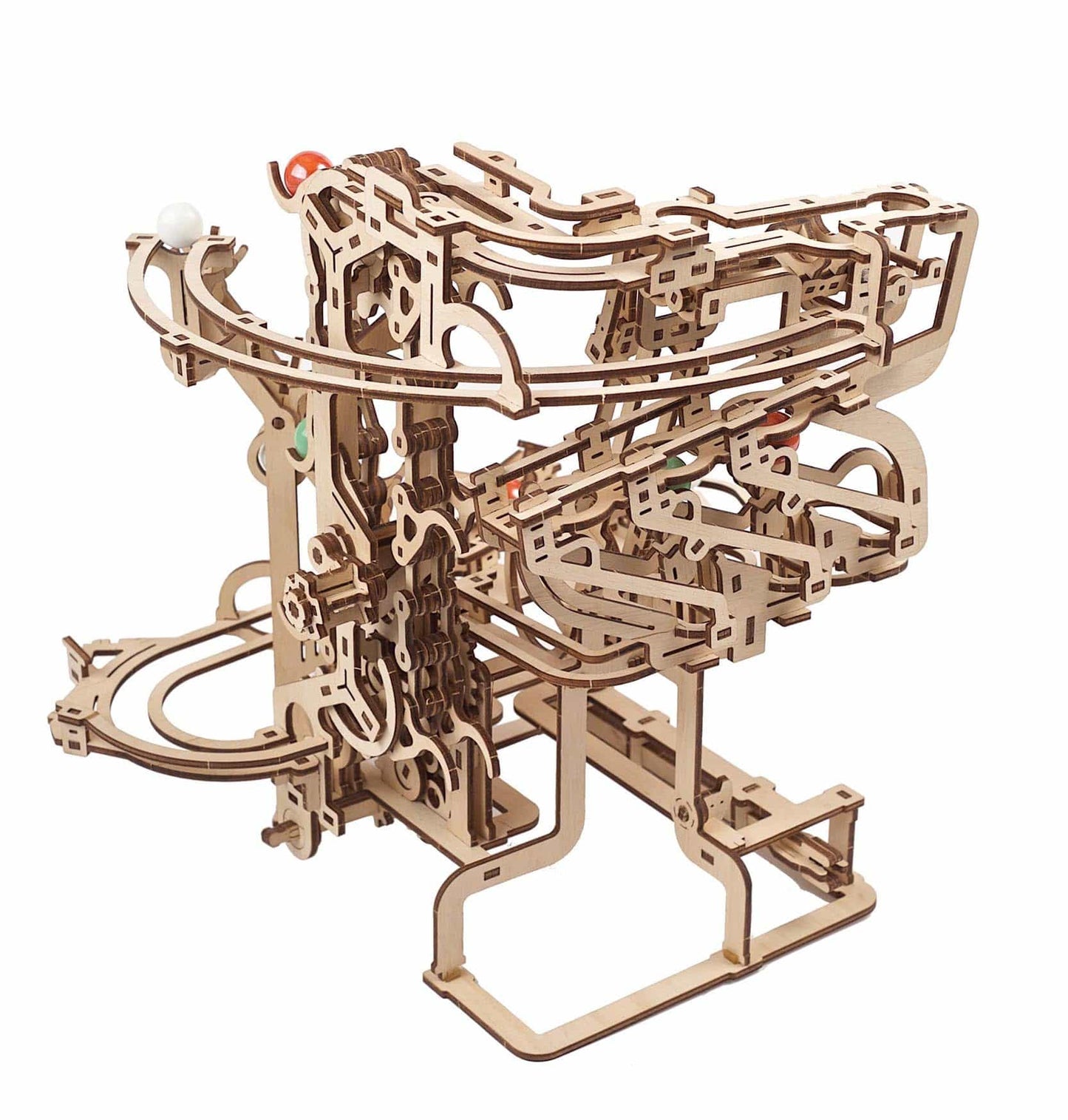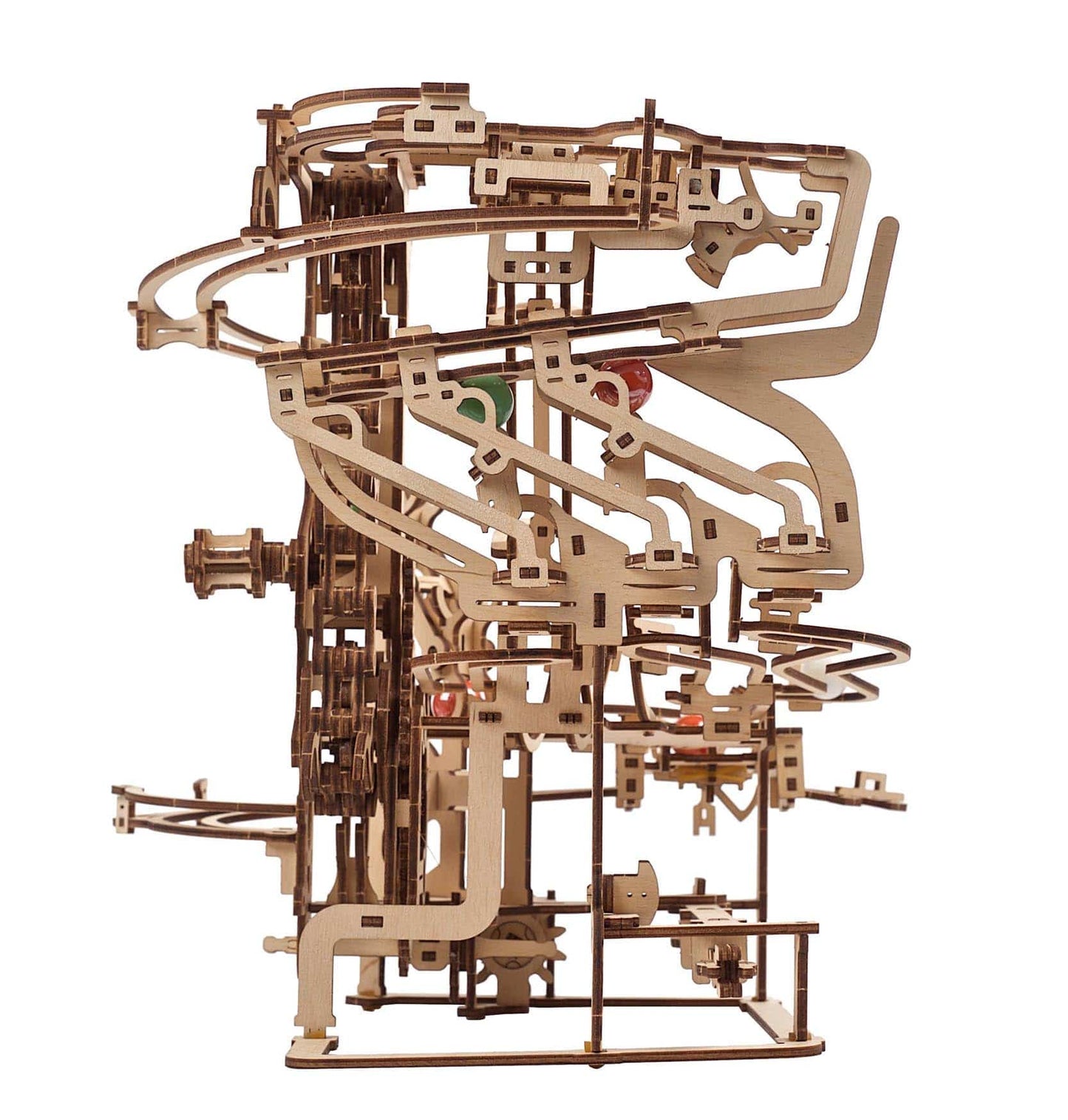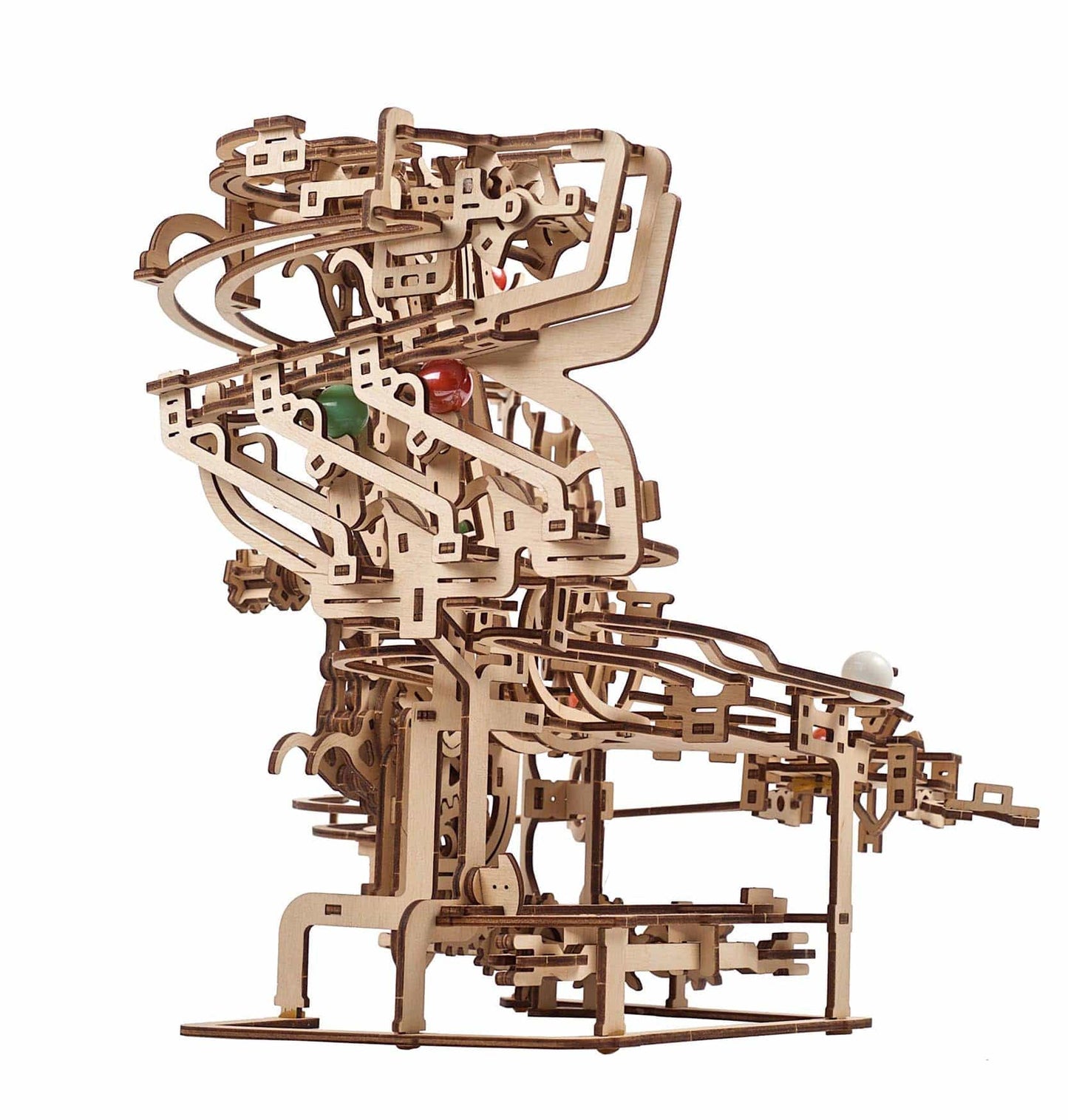 Sale price

$34.99

Regular price

$34.99

Unit price

per

Sale price

$129.99

Regular price

$129.99

Unit price

per

Sale price

$9.99

Regular price

$19.99

Unit price

per

Sale price

$44.98

Regular price

$44.98

Unit price

per

Sale price

$65.99

Regular price

Unit price

per

Sale price

$59.99

Regular price

Unit price

per

Sale price

$59.99

Regular price

Unit price

per

Sale price

$54.99

Regular price

Unit price

per

Sale price

$39.99

Regular price

$39.99

Unit price

per

Sale price

$19.99

Regular price

$39.99

Unit price

per

Sale price

$37.99

Regular price

Unit price

per

Sale price

$29.99

Regular price

Unit price

per