Sale price
$14.99
Regular price
Unit price
per
HURRY! ONLY 15 ITEMS LEFT IN STOCK
See More Details
Key Features

The Steampunk Clock is easy to assemble which makes it a perfect model to start with if you are new to the fascinating world of UGears
The model is made of natural eco-friendly materials and has a pleasant wooden scent. All you need to assemble your Steampunk Clock comes in the box, no glue or additional tools are required
Spark kids' curiosity and introduce them to the fascinating world of mechanics by inviting them to assemble the mesmerizing Steampunk Clock
A great gift for beginning builders or long-time fans of STEM puzzles and models

 Montessori toys promote independent exploration and skill-building, which is exactly what this toy does!

Please note: Returns are not accepted unless in original, shrink-wrapped condition.
Great for ages 8 and up


 
Description

The very essence of Steampunk, the 3D puzzle "Steampunk Clock" from UGears is here to remind you of the true spirit of this unique style combining art, science, and amazing mechanics.

This model is a miniature imitation of a clock with a delicately carved body and a clever mechanism that sets its gears in motion and gets the hands of the clock moving. Beautiful lace-like ornaments of the Steampunk Clock include floral designs, the Sun, stars, and the Moon.

The beautiful gearing of the model includes an original 90-degree angle coupling you can observe when the mechanism is working. Along with a smart gears connection, UGears engineers implemented another interesting feature: the unsynchronized clock hands sitting on the same axle. Each of them moves at its own pace.
Specifications

Dimensions
Model size: 2.1 x 3.1 x 4.9 in. 
Package size: 10.8 x 3.5 x 0.4 in

Weight
.22 lbs 

Number of Parts
43

Assembly Time
1 hour

Level
Easy

Ugears Return Policy
Returns are not accepted unless in original, shrink-wrapped condition. The manufacturer will replace if there are manufacturing defects (plywood quality, imperfect cut, etc.) or shipping damage only. Ugears fully supports the assembly process. Please provide a photo and description for replacement of broken or missing parts.
Shipping & Returns

Shipping
We ship most in-stock merchandise within 24 hours of receiving your order. Standard ground delivery usually arrives in 5-7 business days.

Easy 30-Day Returns
If, for any reason, you are not 100% satisfied with one of our products, you may return it for a refund within 30 days of the purchase date. Please note, some items have additional return restrictions. For complete information on our returns policy and procedure, visit our Easy 30-Day Return Policy Page for full details.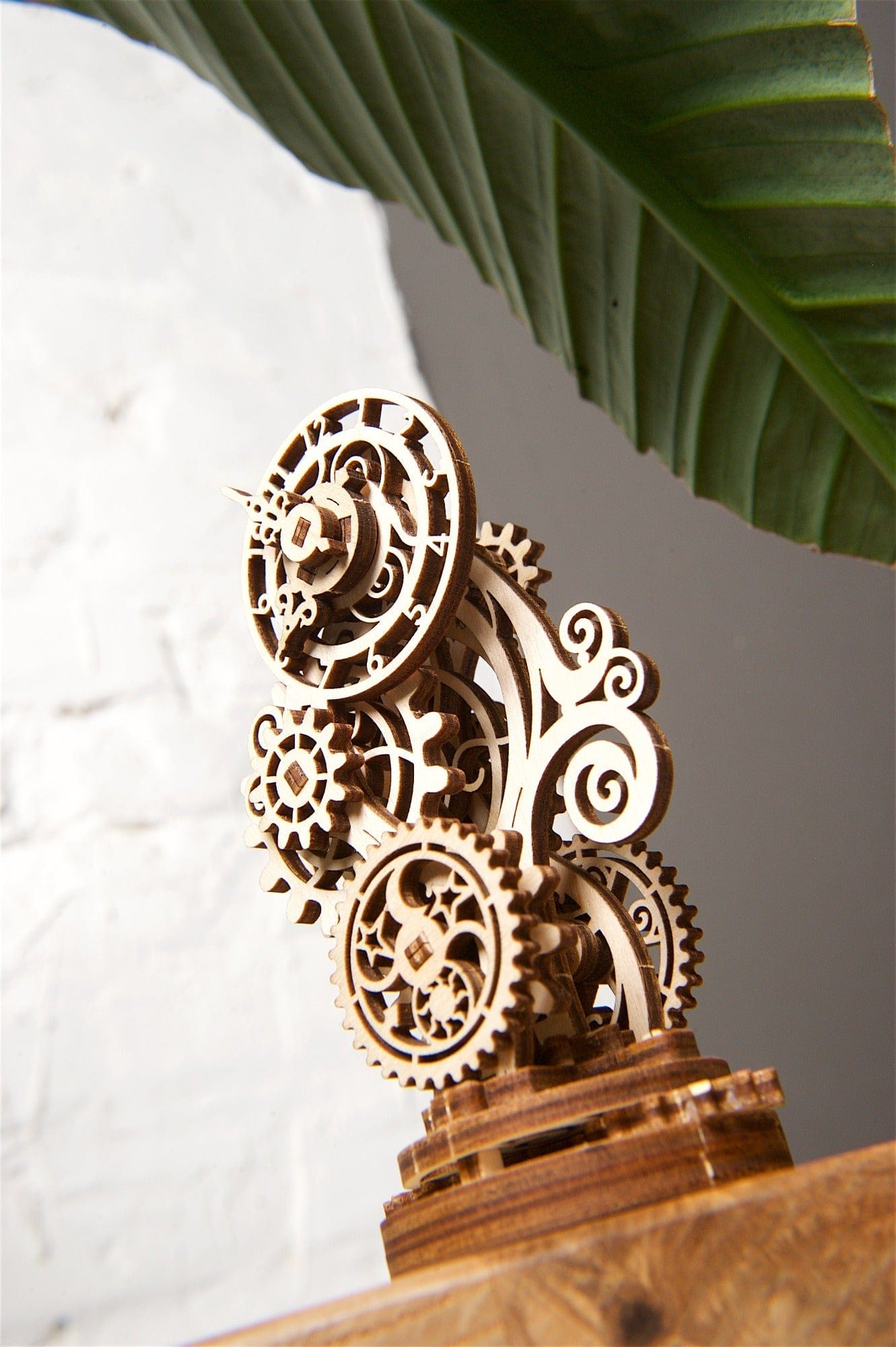 Sale price

$34.99

Regular price

$34.99

Unit price

per

Sale price

$129.99

Regular price

$129.99

Unit price

per

Sale price

$9.99

Regular price

$19.99

Unit price

per

Sale price

$44.98

Regular price

$44.98

Unit price

per

Sale price

$65.99

Regular price

Unit price

per

Sale price

$59.99

Regular price

Unit price

per

Sale price

$59.99

Regular price

Unit price

per

Sale price

$54.99

Regular price

Unit price

per

Sale price

$39.99

Regular price

$39.99

Unit price

per

Sale price

$19.99

Regular price

$39.99

Unit price

per

Sale price

$37.99

Regular price

Unit price

per

Sale price

$29.99

Regular price

Unit price

per