STEM LAB 92 Pcs Pendulum Model Kit
See more by UGears
Sale price
$27.99
Regular price
Unit price
per
See More Details
Key Features

Model comes with a Pocket Model's Study Guide with a creation story and mechanism design as well as engaging and interesting tasks
Immerse yourself in Augmented Reality (AR), find out how the pendulum is used in a clock mechanism, and interact with it via the dedicated UGears application
The model has an anchor escapement controlling the frequency of oscillations, a weight, a scape-wheel, gearing, rubber band, ratchet, and pawl reducing an operational error. The model has several means to control the frequency of oscillations: the weight of the pendulum bob, the vertical position of the weight on the pendulum, and the tension of the rubber band
Self-assembly from the parts, pulled out from wooden boards, according to easy-to-follow manual instruction. No glue or cutting needed

 Montessori toys promote independent exploration and skill-building, which is exactly what this toy does!

Please note: Returns are not accepted unless in original, shrink-wrapped condition.
Great for ages 8 and up


 
Description

Learn how the PENDULUM works:

Pendulum is a stylized educational model, an interactive study guide to the mechanism, only for learning its essentials and principles of working. The pendulum is one of the basic and most reliable time measuring mechanisms. Its working principle is based on the model's constant amplitude oscillation under the force of gravity (weight) and potential energy (tension force) of the rubber band. The rubber band powers the mechanism of the model and compensates for the pendulum's oscillations' kinetic energy loss. The device is animated by means of a gear unit with a windup wheel.
Specifications

Dimensions
Model size: 4.5 x 3.3 x 6.6 in 
Package size: 8.1 x 7.4 x 2.5 in

Weight
1.00 lbs 

Number of Parts
92

Assembly Time
2 hours

Level
Easy

Manufacturer
UGears
Shipping & Returns

Shipping
We ship most in-stock merchandise within 24 hours of receiving your order. Standard ground delivery usually arrives in 5-7 business days.

Easy 30-Day Returns
If, for any reason, you are not 100% satisfied with one of our products, you may return it for a refund within 30 days of the purchase date. Please note, some items have additional return restrictions. For complete information on our returns policy and procedure, visit our Easy 30-Day Return Policy Page for full details.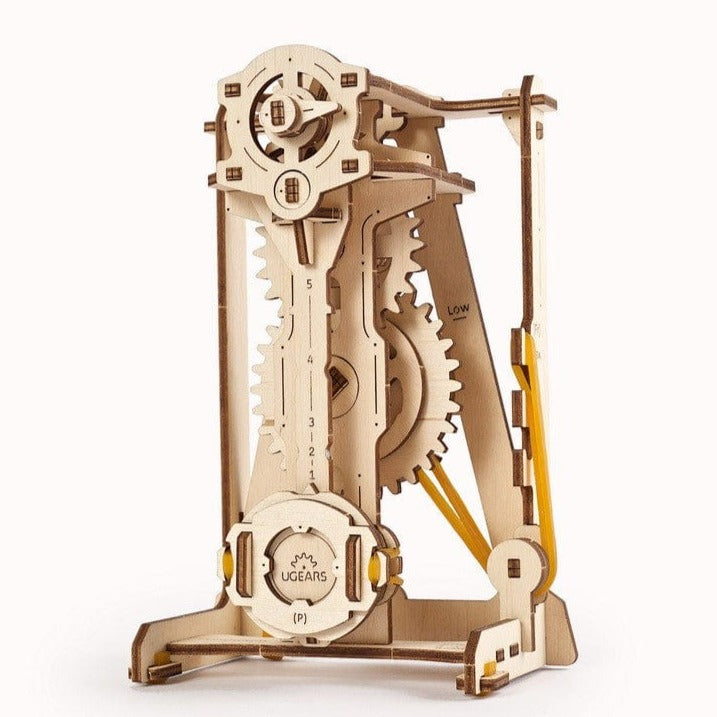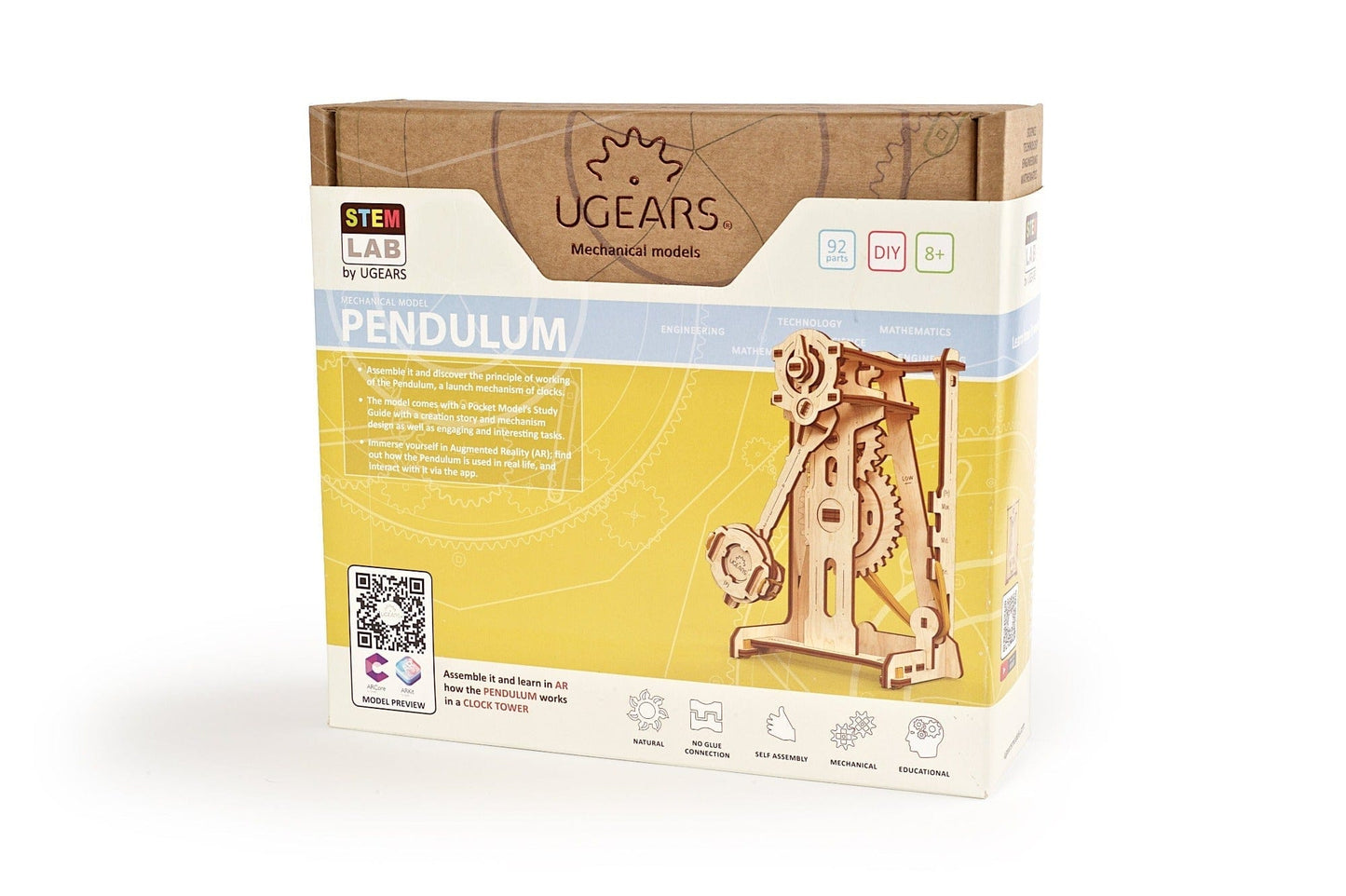 Sale price

$34.99

Regular price

$34.99

Unit price

per

Sale price

$129.99

Regular price

$129.99

Unit price

per

Sale price

$9.99

Regular price

$19.99

Unit price

per

Sale price

$44.98

Regular price

$44.98

Unit price

per

Sale price

$65.99

Regular price

Unit price

per

Sale price

$59.99

Regular price

Unit price

per

Sale price

$59.99

Regular price

Unit price

per

Sale price

$54.99

Regular price

Unit price

per

Sale price

$39.99

Regular price

$39.99

Unit price

per

Sale price

$19.99

Regular price

$39.99

Unit price

per

Sale price

$37.99

Regular price

Unit price

per

Sale price

$29.99

Regular price

Unit price

per