Vintage Alarm Clock Model Kit
See more by UGears
Sale price
$14.99
Regular price
Unit price
per
See More Details
Key Features

Features an openwork style of decorative carving and gearing, blending steampunk style with a slight tinge of Venetian appeal
This DIY wooden model Alarm Clock is not just an attractive display piece, but includes dynamic motion and sound elements, including the careful gearing of minute and hour hands and the surprising inclusion of the clattering alarm.
No glue or special tools are required to assemble this DIY clock model, just punch the pre-cut pieces out of their composite wood boards and snap them together, with a bit of sanding and waxing to make the gears run smoothly.
Are there any clock lovers or watch collectors in your circle of family and friends? The UGears Vintage Alarm clock is a fun, lightly challenging, and satisfying creative project for families to work on together, and an attractive addition to your home décor.

 Montessori toys promote independent exploration and skill-building, which is exactly what this toy does!

Please note: Returns are not accepted unless in original, shrink-wrapped condition.
Great for ages 10 and up


 
Description

Brrriiiiiiiing! Time to wake up, in the last century! In an age before cell phones and digital alarms there once was a fantastical device called an alarm clock, with two bells mounted on top that were struck by an oscillating hammer. You would wind the clock with a ratchet key, set the alarm hand for the time you wanted to wake up, and when the clock's hour hand caught up to the alarm hand those bells would ring for all they were worth until you turned it off or flung it against the wall (a one-time snooze option)! Can you believe such an amazing, simple-yet-ingenious mechanism ever existed?

The UGears' Vintage Alarm Clock is a charming throwback, a decorative reminder of the mechanical alarm clock sitting on the bedside dresser in your parents' or grandparents' home. When you move the large gear on the side, the arrow hands of the Alarm Clock spin and the bells jangle, giving the wooden clock model its characteristic "clacking" alarm sound. While this decorative wooden model clock doesn't keep time, the hands of the clock are geared so that one complete rotation of the minute hand advances the hour hand one position. The clock face features design elements including the sun, plants, curlicues, and a progressing sundial, and sits atop columns that give the whole model an attractive architectural structure.
Specifications

Dimensions
Model size: 3.7 x 2 x 5 in 
Package size: 8.3 x 3.6 x 0.8 in

Weight
.33 lbs 

Number of Parts
43

Assembly Time
1 hour

Level
Easy

Manufacturer
UGears
Shipping & Returns

Shipping
We ship most in-stock merchandise within 24 hours of receiving your order. Standard ground delivery usually arrives in 5-7 business days.

Easy 30-Day Returns
If, for any reason, you are not 100% satisfied with one of our products, you may return it for a refund within 30 days of the purchase date. Please note, some items have additional return restrictions. For complete information on our returns policy and procedure, visit our Easy 30-Day Return Policy Page for full details.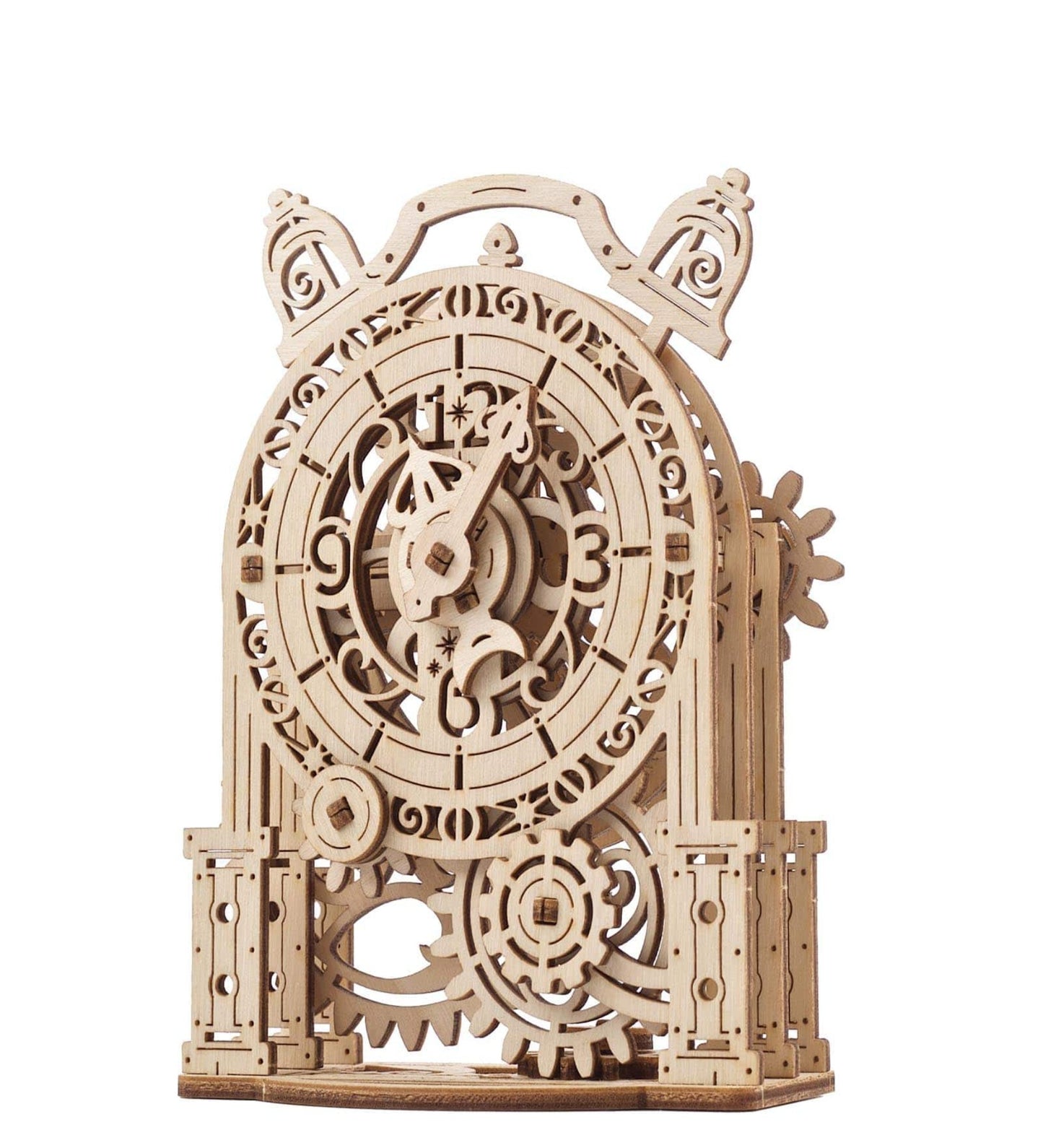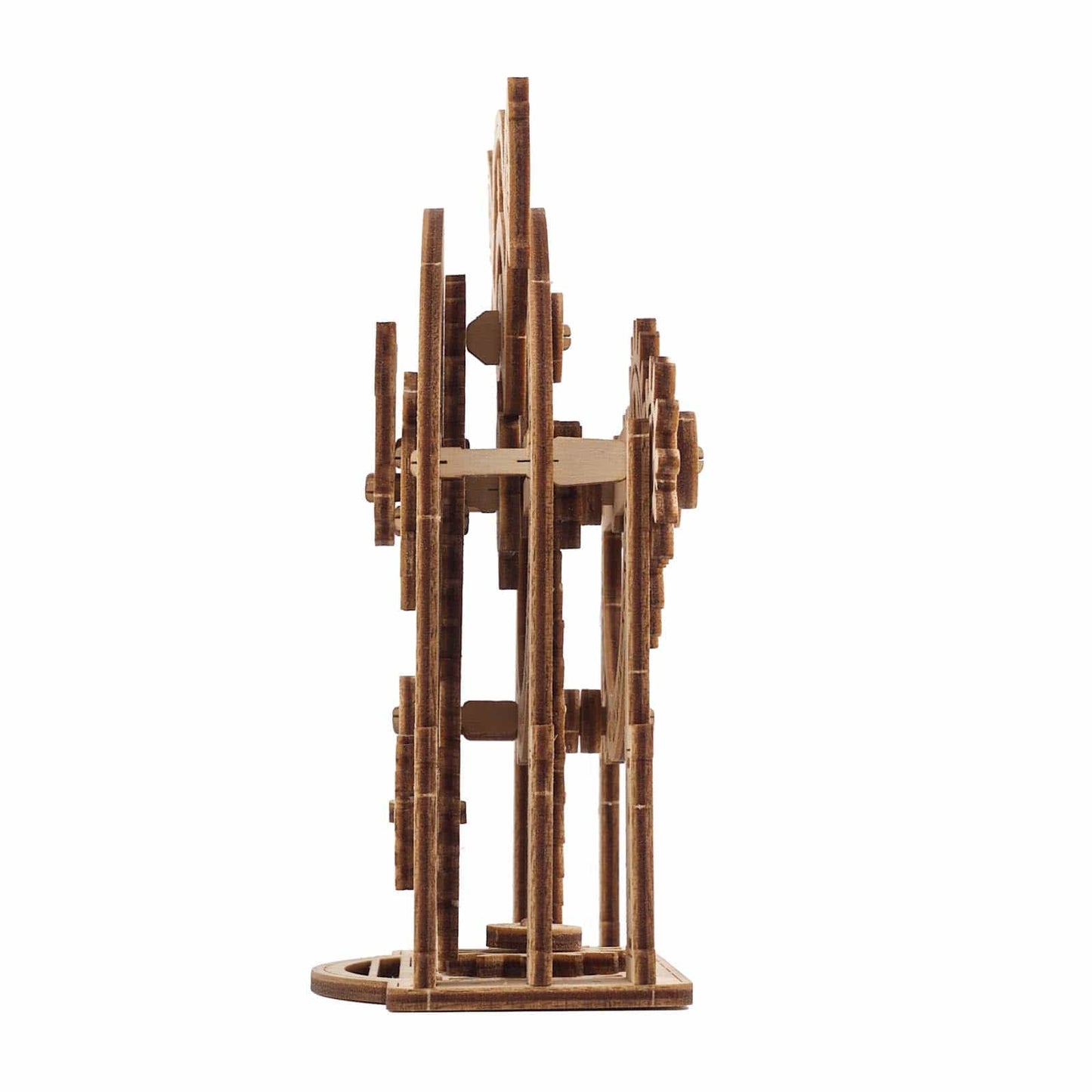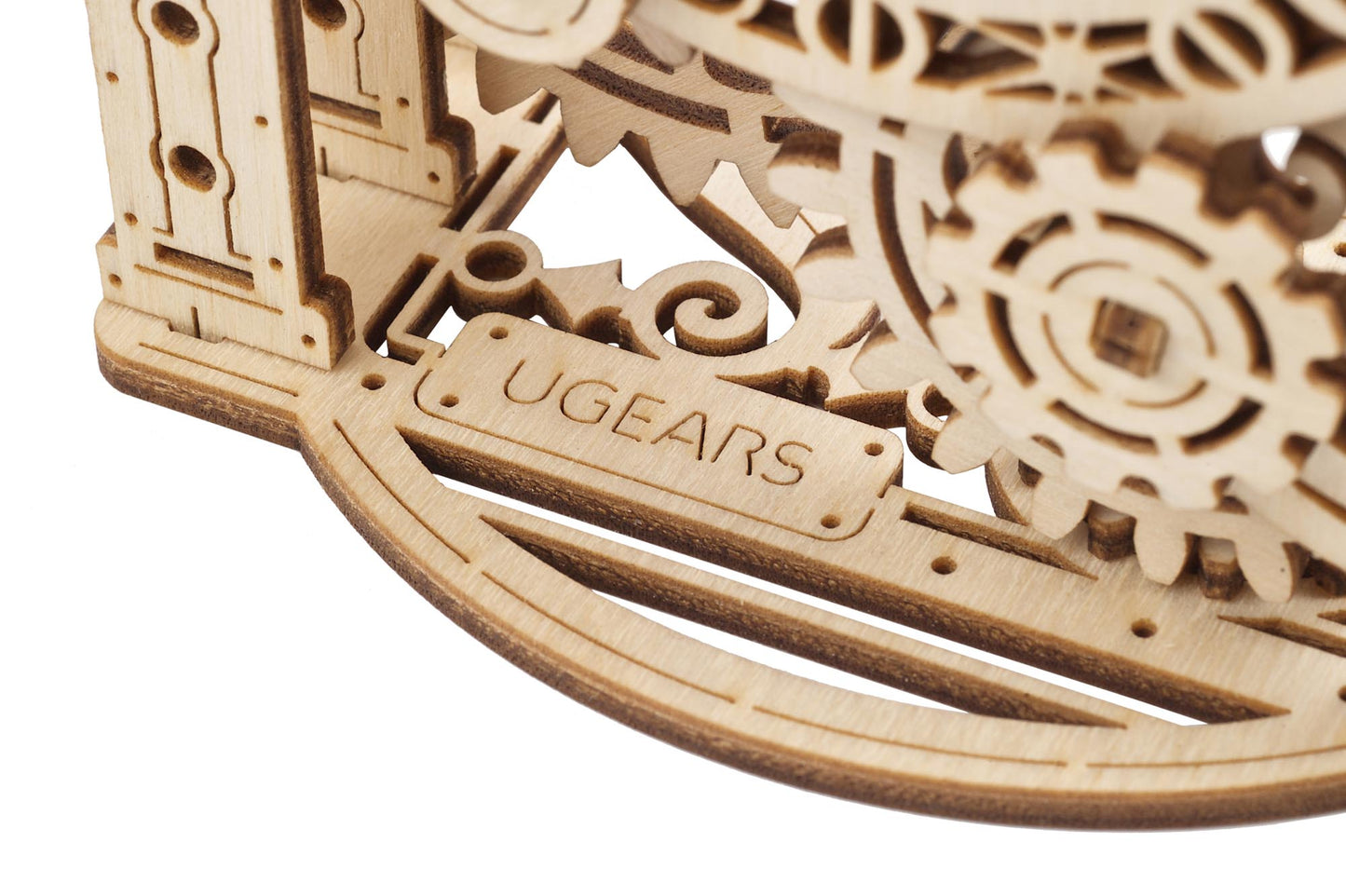 Sale price

$34.99

Regular price

$34.99

Unit price

per

Sale price

$44.98

Regular price

$44.98

Unit price

per

Sale price

$129.99

Regular price

$129.99

Unit price

per

Sale price

$9.99

Regular price

$19.99

Unit price

per

Sale price

$65.99

Regular price

Unit price

per

Sale price

$59.99

Regular price

Unit price

per

Sale price

$59.99

Regular price

Unit price

per

Sale price

$54.99

Regular price

Unit price

per

Sale price

$39.99

Regular price

$39.99

Unit price

per

Sale price

$19.99

Regular price

$39.99

Unit price

per

Sale price

$37.99

Regular price

Unit price

per

Sale price

$29.99

Regular price

Unit price

per