Skip to content
Skip to navigation menu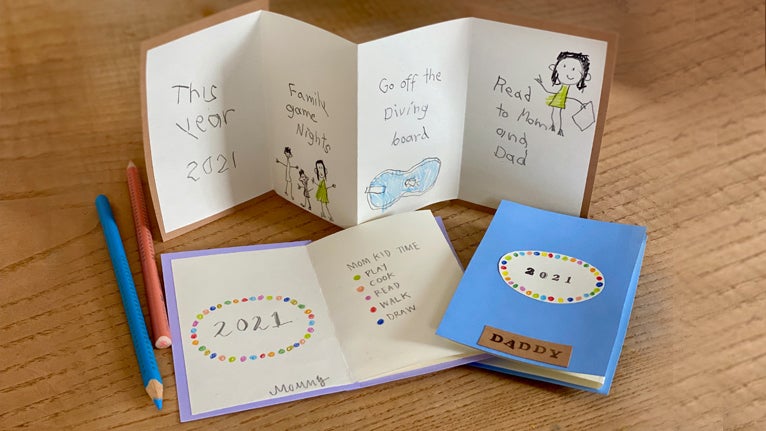 After a year full of not-always-so-pleasant surprises; adjustments to our day-to-day family, school, social, and work life; and hearing "these unprecedented times" too many times to remember, we have welcomed 2021 with its promise of a fresh, and FUN, start! Like 60% of the US population, you've probably made some New Years Resolutions (commit to healthy eating) or Family Goals (establish a weekly Family Game Night) Our resolutions are often heavily focused on improving our physical health by resolving to eat healthy, stay physically active, and get enough sleep. But physical and EMOTIONAL health are very closely linked - if one area is out-of-whack, chances are the other is as well. Nurturing emotional health is just as important as maintaining physical health-and this is ESPECIALLY true for children!
Emotional health is all about how we think, feel, and behave-it's not about being "happy" all the time, but about being mindful of our emotions (both positive and negative) and learning to manage them. The state of our children's emotional health affects how they process feelings and defeat challenges. Because an emotionally stable child is able to manage the normal day-to-day stresses of life and make wise choices with their actions, they learn to be resilient and are capable of meeting the bigger challenges of life with confidence when they face them.
At the top of our Family Goals, let's resolve to build up our children's emotional health. Here are five ways you can do that:
1. Love them unconditionally. Growing up is tough! It's so important for children to know that they have a safe place to talk about their feelings when they are hurting, struggling, or scared. Those difficulties and unsure circumstances they face today may seem negative at first. Love them through it, hug them often, and let them know that these moments always provide them with an opportunity to learn.
2. Love them individually. Remember-your child is not you, but their own amazing and unique bundle of gifts and personality traits. Make sure you tell your child daily what you love about him or her, and offer specific praise - "I appreciate that you were so willing to play with your little brother", "I'm so impressed by your eagerness to help Mom in the kitchen", "I love to hear your laughter when you're building a fort with your friends in the backyard"!
3. Make time for daily connection. Whether it's at the kitchen table over a glass of cold milk and a chocolate chip cookie, or while playing a game together in the family room - give your children a chance to talk about what's going on in their lives! Ask them about their day. Listen to them first, then talk through any unsettled emotions or unresolved conflicts.
4. But also provide opportunities for your children to do things on their own. At an early age, our children start showing a need for independence. (It starts with removing the training wheels, and before you know it, they're packing up for the next stage of their life.) If you've nurtured their unique gifts, provided a loving atmosphere for them to grow up in, and taught them effective problem-solving skills through encouragement, then step back and let them use their individual strengths and creativity to resolve that issue with a sibling or friend.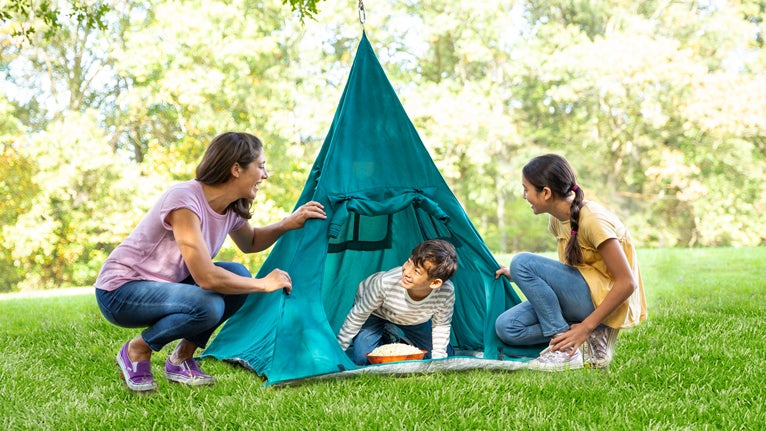 5.Allow plenty of time for PLAY. Encourage them to get off the screens and into the backyard for tension-busting active play. And don't put off the joy of playing WITH your child! Establishing regular Family Game time in the basement or the great outdoors is a fun way to build up those positive endorphins that reduce stress. It's also a great way to encourage your child to try a new activity (and a sneaky way to keep them healthy with exercise).
So, pull out that list of resolutions and goals, and amidst the well-intentioned plans of running 15 miles every morning, and eating kale salad for dinner every night (ok, maybe not quite so ambitious), make sure you are taking time to nurture your children's hearts and minds as well. The benefits will last a lifetime!
How do you build up your kids hearts and minds? Share with us #hearthsongfamily.