Skip to content
Skip to navigation menu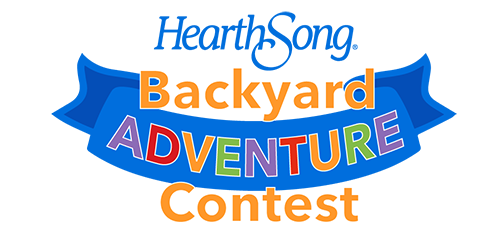 Want to build a bigger play adventure right at home? Here's your chance! We're giving away one $500 gift card to help you boost your backyard.
If you need some inspiration for big play-ventures right at home, here are some of our favorite ideas (approved by professional product-testers, KIDS!)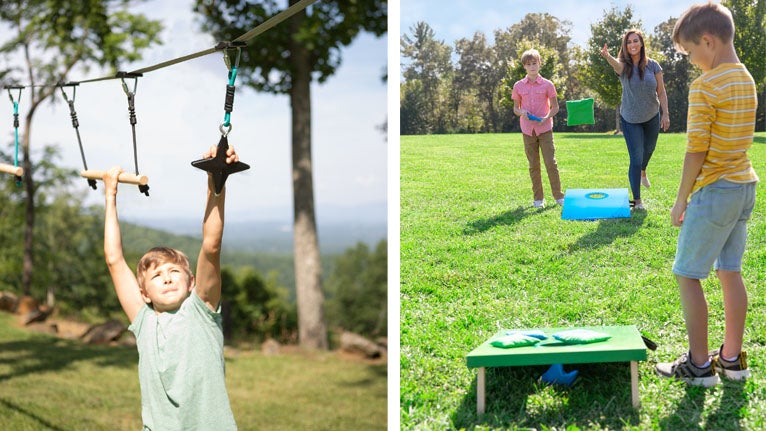 For the ultimate backyard obstacle course adventure, kids will love testing their warrior skills with our Ninjaline™ Hanging Obstacle Course Kits. Developed with the help of professional athletes, these versatile courses include strengthening and balancing challenges like monkey bars, ninja vines and stars, and gymnastics rings. And as skills improve, just move the obstacles farther apart to up the challenge.
When the heat starts to crank up, turn your backyard into an oasis with water toys that provide sensory, sprinkly, or slippery fun! HearthSong has adventures in water play for every age, whether you're looking for safe sensory water play for the littlest ones, or super-sized inflatable sprinklers and water slides. Get ready to boast the best waterpark in the neighborhood!
Take a step back into simpler times and enjoy a classic backyard game the whole family can enjoy together! Combine teamwork and fun as you challenge brother and sister, mom and dad, or grandma and grandpa to a family-favorite game like Bocce Ball, Horseshoes, or Cornhole. Try any of these games today and enjoy an adventure in classic play!
So, are you ready to build a backyard adventure? Don't forget to enter for your chance to win a $500 gift card, and let the play begin!