Skip to content
Skip to navigation menu


Today, most of us would describe our daily lives as hectic. In addition to our modern fast-paced lifestyle, our children may be feeling anxious or worried about what is going on around them right now. Let's be honest-most adults can probably admit that we're a bit anxious and overwhelmed as well.
Spending quality time together as a family reassures our loved ones that they are important enough to give our attention to, that we want to hear what's going on in their lives, and it also encourages them to share their fears and struggles AND the things that make them double over in laughter! It's easier than you may think to set aside this valuable time. Quality family time can be as simple as telling jokes and sharing stories in a homemade fort, making a tasty mess in the kitchen, or clearing the dining room table for a Family Game Night!
Besides the fun and games, WHY is making Family Game Night a regular part of your schedule so important?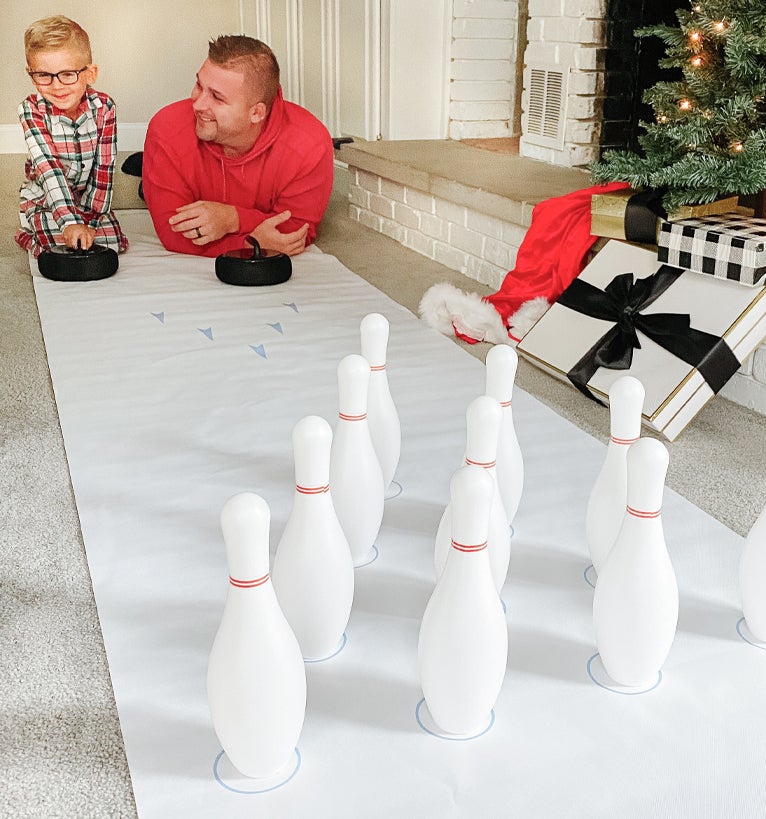 Connections & Communication: We're living in a time of increasing individuality-every person going their own way to do their own thing. Playing together offers an opportunity to connect and find out what's going on in our kids' tender hearts and minds.

Positive Memory-Making: Create an emotional bank of good memories and positive feelings your kids can pull from when times are tough-they'll be better prepared to face difficult times knowing that they have a family that supports for and cares about them.

Life Skills & Sportsmanship: Follow directions, take turns, be patient, and stay friendly with competitors. Sounds a lot like the ultimate game of life! Kids tend to gloat when they win and whine when they lose (let's be honest-adults are often tempted to act this way as well). Let's teach them to be gracious winners and good losers.

Problem-Solving Skills: Kids that practice strategizing and solving problems with their parents and siblings learn valuable memory techniques. And parents-it gives US a chance to demonstrate these problem-solving skills to our kids. Share how you approach each issue or challenge, and analyze what does or doesn't work.

Motor Skills: Developing fine motor skills and hand-eye coordination helps children succeed in sports, playing instruments, writing, and many more areas. Also, many games require kids to use and build specific skills like math, spelling, and vocabulary. Hello, report card!

IT'S JUST PLAIN FUN! Let's not forget that simple fact-and who would disagree that we could all use a little more light-hearted laughter these days?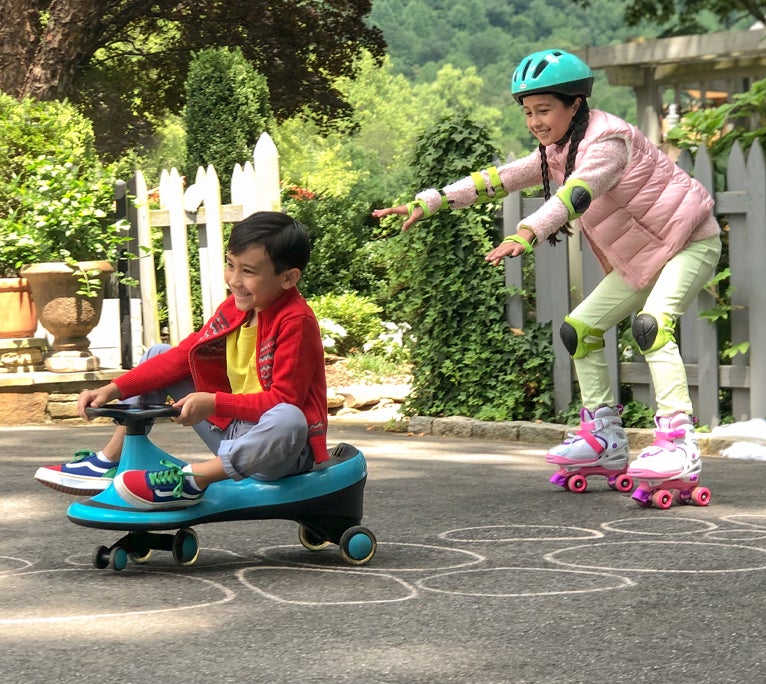 1. Set a regular day and time, and don't let other activities interfere. Mark it off on your family calendar as a sacred time.
2. Involve your kids in the decision-making. When they're involved in the choices, they are more invested in what's going on.
3. Choose games that are suitable for all ages. When possible, pair younger siblings with older siblings, and give the younger ones a special role.
4. Put away phones and devices. Checking email or the latest social media post can wait-you have more important things to do.
5. Check out our variety of indoor and outdoor games that families can enjoy together.
Here are some other favorite family-time ideas from your friends at HearthSong: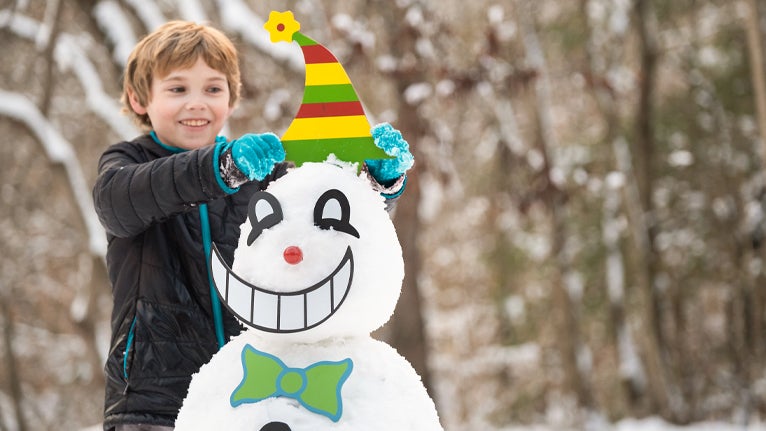 Get outside! Take regular after-dinner or weekend walks or bike rides together. If the snow falls, don your mittens and hit the slopes or decorate a snowman together. Even in the brisker weather, the warmth you'll feel as a family will banish the shivers.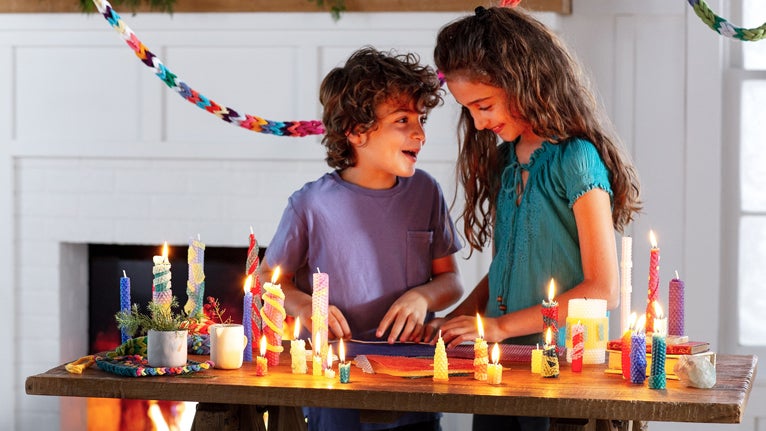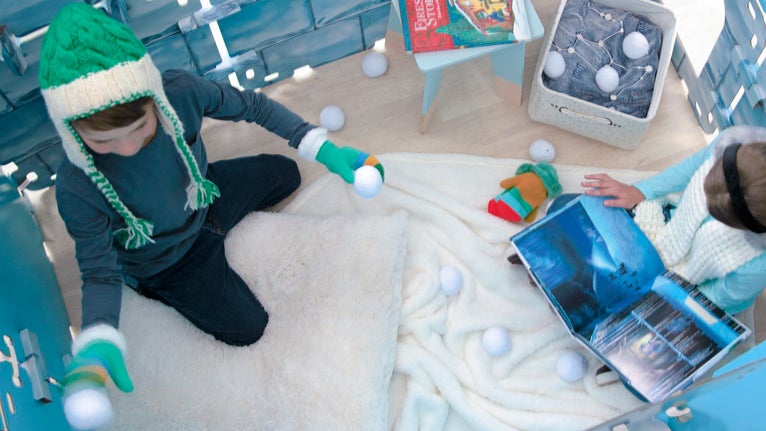 Craft together! Scour the backyard or your craft closet-don't worry about the temporary mess, just get busy! Make candles for your holiday decorations, or construction paper cards to send to distant relatives. Build a fort big enough for kids and adults to play in!

Slow down and appreciate calm moments together. Read a book out loud, sit on the back porch and appreciate the beautiful calm of nature, or share your heritage through family memories-nothing beats a few "back-in-the-day" stories (you know, when you walked five miles uphill both ways in the snow to get to school).
No matter what you do, and no matter how you celebrate this season, just put that family time on your calendar today, and enjoy every precious minute of it! We'd love to hear how you spend time together as a family. Share with us #HearthSong.