Skip to content
Skip to navigation menu


You work hard - day in and day out, sunrise to sunset — to give your little ones a memorable childhood, and to raise them into responsible adults. It's exhausting (but rewarding) work! On average, moms and dads spend a whopping 97 hours a week parenting. On a Life Resume, you could easily fill up pages of work experience with such things as chauffer, chef, teacher, coach, nurse, guidance counselor, maintenance and cleaning supervisor, party organizer, life coach, chief financial officer—the list goes on and on. No wonder you're tired!
But just as employers provide occasional on-the-job breaks, parents need a breather once in a while as well! Stepping back temporarily from the task at hand allows you to come back refreshed and energized. Taking a break from the tiring parenting routine every once in a while is essential to maintaining sanity, and it gives you a chance to relax and reflect.
Independent play is not only a sanity-saver for parents; it's also necessary for children to learn how to entertain themselves as well as solve problems independently. It opens up areas of interest that perhaps your child may not have otherwise developed. Encouraging independent play brings out imagination, and builds self-confidence and self-reliance.
Are you convinced now that you deserve a break? Provide toys and activities that are engaging and age-appropriate, pick a time when your child isn't overtired or hungry, then STEP AWAY and let them play! Here are some ideas for tried-and-true independent play: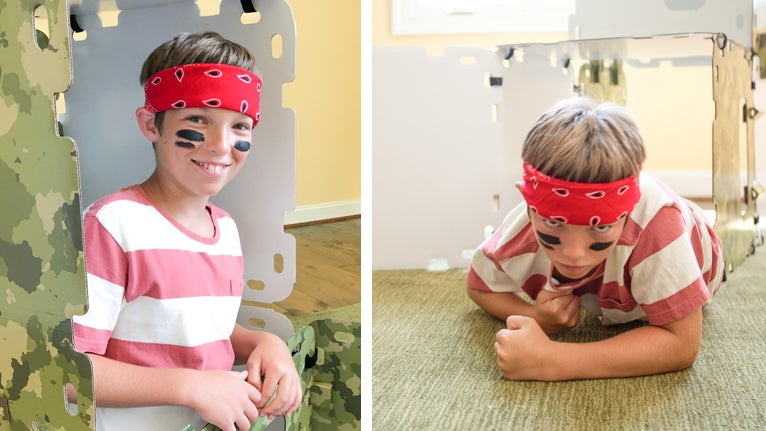 Encourage kids to build a fort
Their own cozy place to work on crafts, immerse themselves in a book, or just have a little solo time. Use pillows and blankets, twigs and twine, cardboard boxes and masking tape. Or, try one of our best-selling fort-building kits to design (and redesign) the fort of their dreams!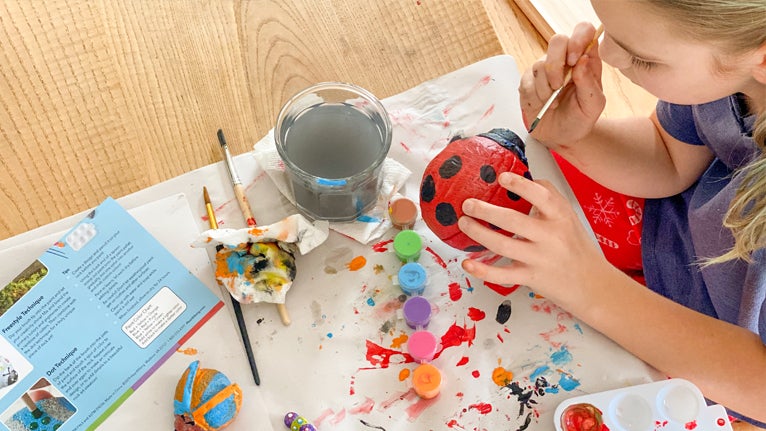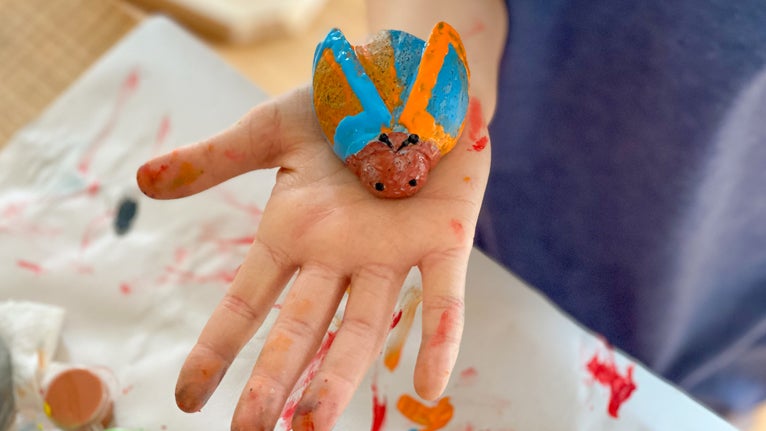 Make your own pet rock
Scout the area for a smooth rock, then raid the craft closet (and the backyard) for decorating materials. No limit to creativity-kids can create an entire rock family, complete with names and personalities!
Set up some favorite outdoor active games and activities
Let the friendly competition between siblings or friends begin! Without an adult's intervention, kids are presented with an opportunity to make strategic decisions on their own.
Dress-up and pretend-play
Imaginative play, whether role play or fantasy play, opens up kids' imagination and can even help them resolve conflicts without an adult's help. Have them write a play using favorite plush animals or hand-made paper bag puppets as the cast, to be presented to a live audience in the evening.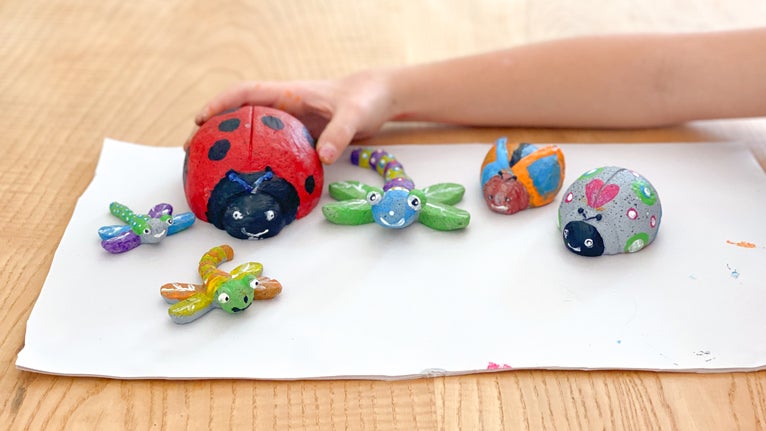 And of course, you can't go wrong with arts and crafts projects! Give your kids permission to shine and color outside the lines, adding their own creative touch. Sometimes, all they need is a blank piece of paper and a few worn down crayons. There are also many kits available for different art projects-painting, marbling, jewelry-making, or crafting cards to send to friends and loved ones.
So, go grab that book you've been trying to finish, reconnect with some friends you've been missing, or just curl up on the couch for a well-deserved nap. Trust us…the kids will be fine!
How are we doing? Share with us!